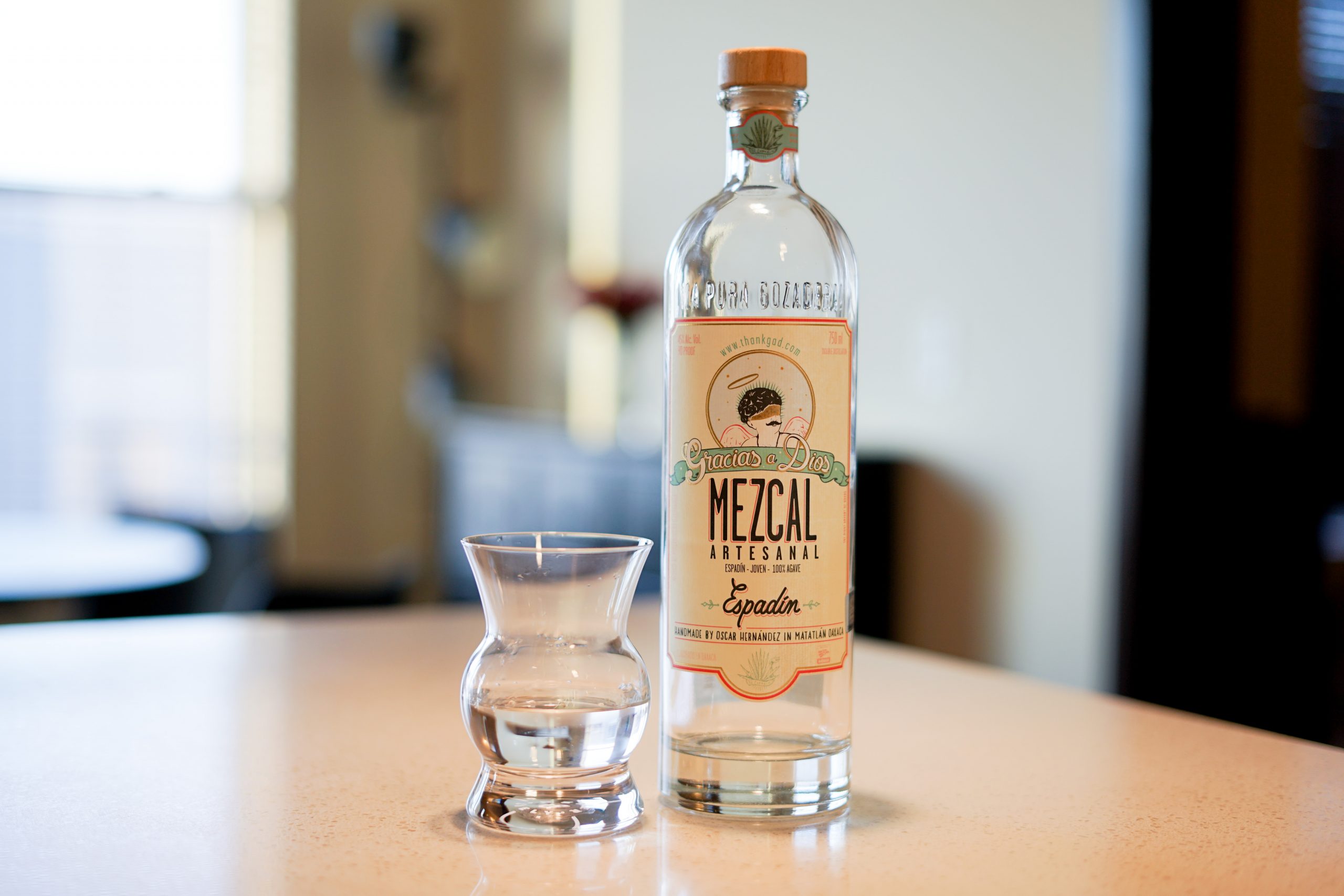 The Schtick:
Distilled from agave Espadin by Oscar Hernandez, this run was fermented in pine tanks for about 10-12 days and bottled at 45% ABV. This is the first entry in a series exploring GaD, and I'm excited to kick off. Let's dive in.
---
Review #1492 | Mezcal Review #84
Distiller: Gracias a Dios
Bottler: Gracias a Dios
Brand: Gracias a Dios
Selection:
ABV: 45% ABV
Age: NA
---
Nose: Sweet agave, honey, coconut and earthy pepper. Interesting bouquet, especially as some minerality sweeps in. Sweet and creamy, the agave shows well.
Taste: Medium mouth feel, lightly acidic, ethanol very much in check. Creamy sweetness, honey, pepper. Almost a dash of papaya in the fruit aisle. Ashy, earthy minerality creeps in with some woody smoke on the back palate.
Finish: Long, rich and balanced. Sweet fruits, dessert icing, peppery mineral smoke and a faint bit of agave stank all blend nicely.
Overall: This expression is a total rock star, especially when you consider where it can be found on the shelf. Price doesnt factor into ranking here, but this is a top espadin for me, and one Ill happily ensure is always on my bar. This is the first of a 7 part Gracias a Dios series I have on deck, and Im stoked to work through the rest given this rockin kick off.
Thanks for reading!
Rank: 6
---