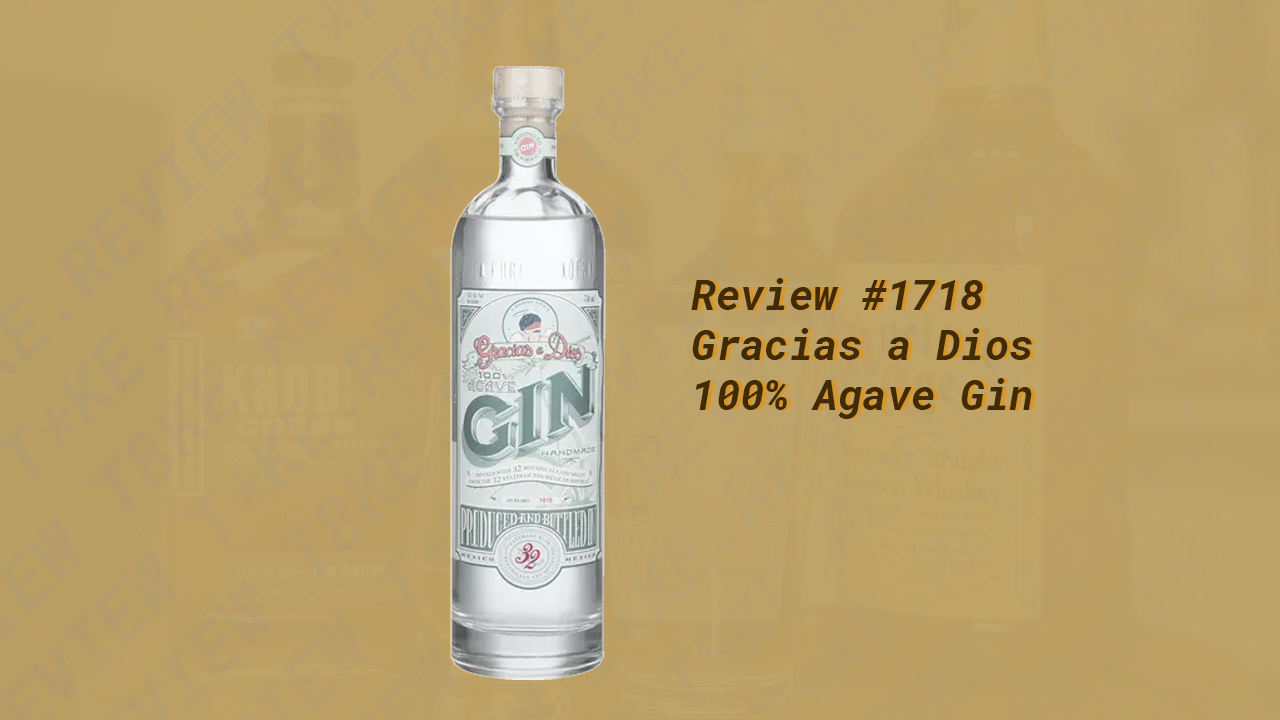 The Schtick:
Developed by students at Oaxaca University, this gin is triple distilled. Between the second and third distillation, juniper is added. Distilled on copper and steel. Let's get to it.
---
Distiller: Gracias A Dios
Bottler: Gracias A Dios
Brand: Gracias A Dios
Selection:
ABV: 45% ABV
Age: NA
---
Nose: Sweet, very citrus forward, smells like juniper and a cross of the perfect margarita. Rich sweetness and citrus, bright effervescent agave. Creamy, with tons of zest.
Taste: Thin on the palate, but the flavor palate is really interesting. Ash, minerality, lime zest and creamy sweetness arrive first with a hint of pepper and juniper in the back palate. A hair on the hot side, but pleasant and enjoyable overall.
Finish: Short finish, more of the same. Heat carries here a bit, though the agave, lime and clay are interesting.
Overall: This is a super cool experiment. The end product isn't an amazing gin, but it makes for an excellent novelty bottling, and it is pretty enjoyable when all is said and done.
Thanks for reading!
Rank: 6
---