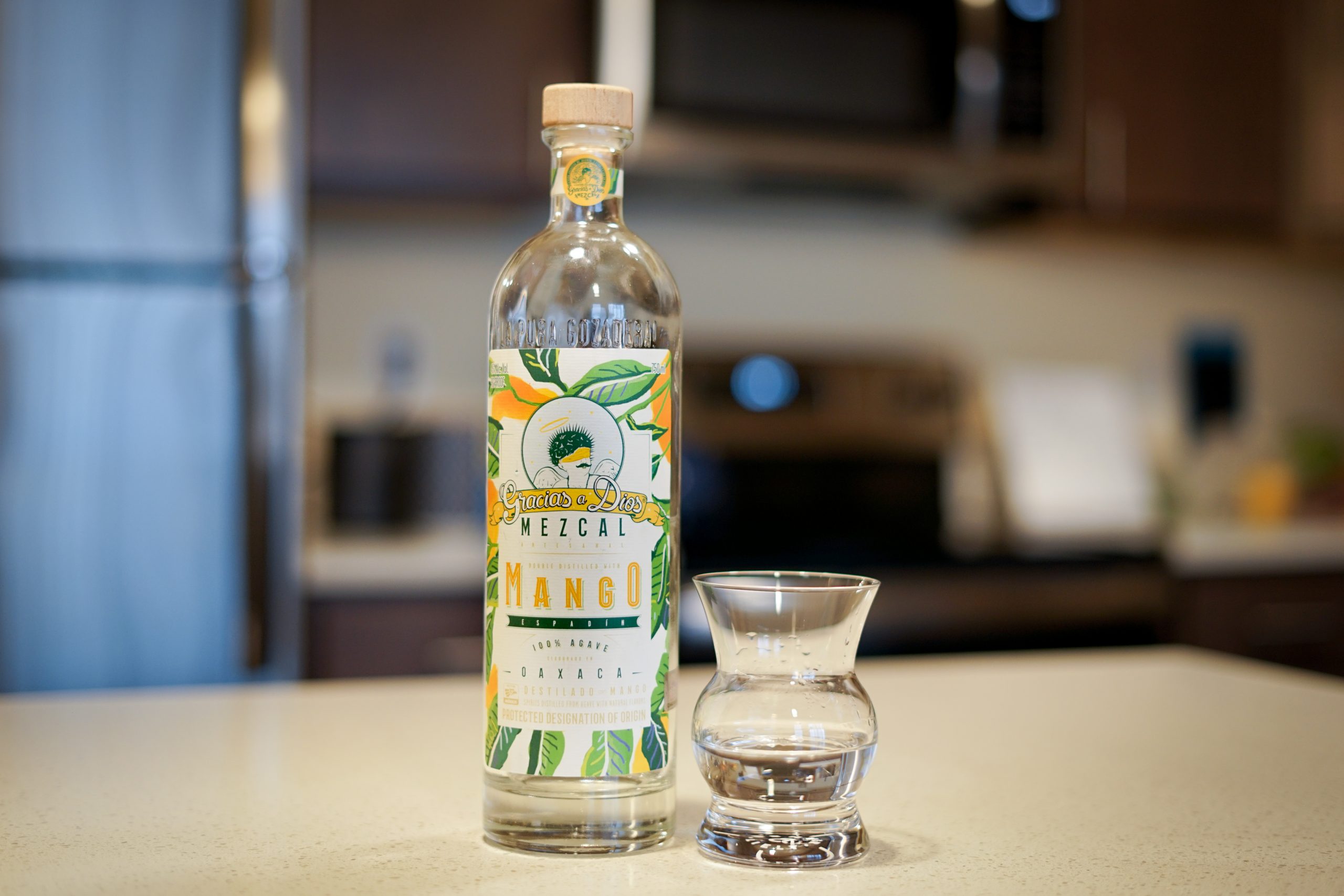 The Schtick:
This is an agave Espadin distilled Mezcal made by distilling the agave with Mango pulp included. It was distilled by Oscar Hernandez for Gracias a Dios. Let's dive in.
---
Review #1498 | Mezcal Review #86
Distiller: Oscar Hernandez
Bottler: Gracias a Dios
Brand: Gracias a Dios
Selection:
ABV: 43% ABV
Age: NA
---
Nose: Sweet, really potent sweetness. The mango fruit is there and powerful, as is a bit of malty character. Its interesting that the fruit is manifesting itself in more of a husk/skin kind of smell, rather than super juicy, super vibrant fruits. Weird.
Taste: Sweet, thin mouth feel. Honey, confectioners sugar, faint fruitiness. Kind of like malty cereal "fruits" like crunch berries. Weird parallel, but its the best I have. Not much of the fruit is coming out in general, and almost none in a "natural" fruitiness aspect.
Finish: Medium in length. Some heat, not too bad. Lots of pepper, some rubber, some astringency and some varnish. Doesnt stick around too long, sort of malty once again.
Overall: I loved the idea of this, and as I worked through my bottle I kinda wondered when that mango would show up in force, and it just never came. This isnt bad, but its not doing anything crazy for me, and each time I had it I sort of wound up just wishing I had grabbed the Espadin instead.
Thanks for reading!
Rank: 4
---