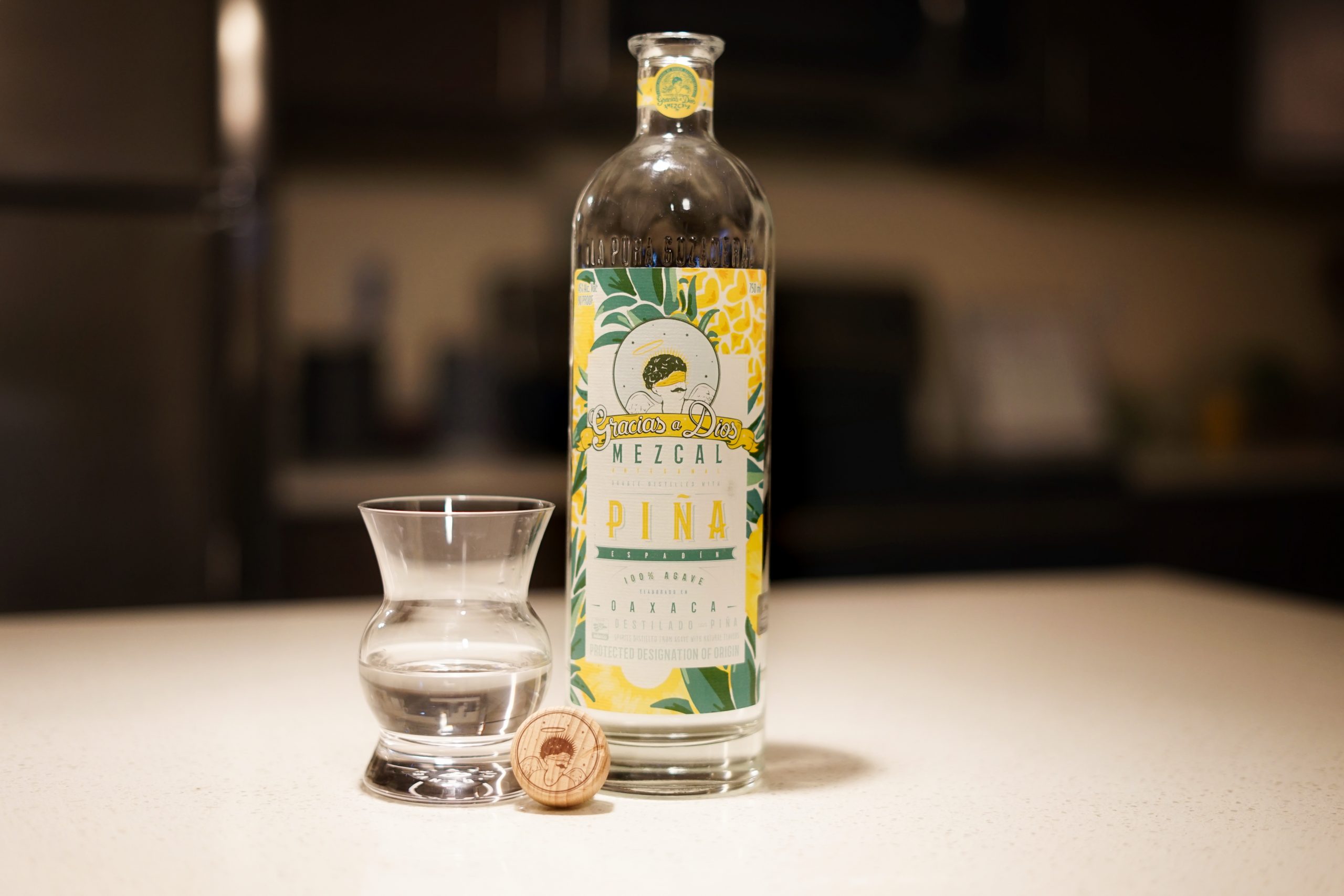 The Schtick:
This is a somewhat unique Mezcal produced from agave Espadin by Oscar Hernandez, with pineapple and guava added between the second and third distillation. Let's see how it is.
---
Review #1495 | Mezcal Review #85
Distiller: Oscar Hernandez
Bottler: Gracias a Dios
Brand: Gracias a Dios
Selection:
ABV: 45% ABV
Age: NA
---
Nose: Sweet, almost bread like. Malty, musty, sweet. Confectioners sugar, pineapple, icing.
Taste: Sweet, lots of fruit here. Light pepper, pineapple, mango, confectioners sugar. Faint pepper. More bread, malty. Kinda bizarre.
Finish: Long. peppery and sweet. Malty again, which is a note I don't ever get from mezcal. Lots of icing and bread.
Overall: This is kinda weird. I'm sort of into it, but it's weird and far less pineapple forward than i'd expect. It's a cool idea, but not an execution I'm crazy about.
Thanks for reading!
Rank: 4
---