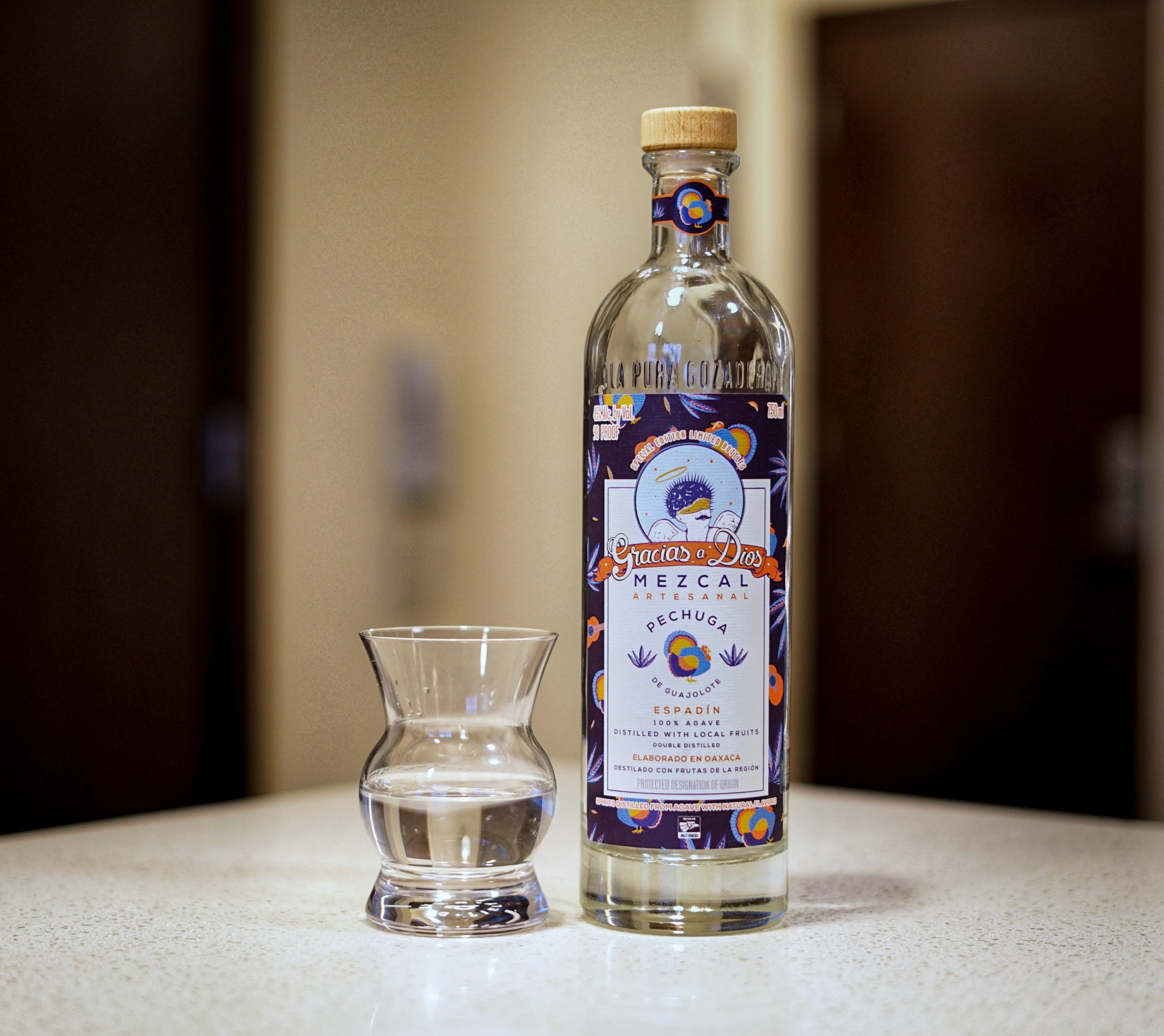 The Schtick:
This is a Pechuga Mezcal distilled from agave Espadin. Using Turkey, as well as fruit and nuts, this celebration Mezcal is a fun entry in Gracias a Dios line of expressions. Lets dive in.
---
Review #1501 | Mezcal Review #87
Distiller: Oscar Hernandez
Bottler: Gracias a Dios
Brand: Gracias a Dios
Selection:
ABV: 45% ABV
Age: NA
---
Nose: Sweet cream, blissfully rich. Honey, caramel, faintly briny. Lots of minerality, some berry and smoke.
Taste: Thick mouthfeel. Really rich. Pepper, some soapiness, minerality. Rich sweetness, some berry – almost seems like some blueberry, etc. Over time the smoke grows a little bit, ending in a pretty bold minerality.
Finish: Long, more savory and peppery here. Faint sweetness, the berry still lingers. Lots of wood smoke, minerality and soap stone.
Overall: I love this, especially when you consider it can be routinely found without too much trouble. The complexity is impressive, and the mouth feel and richness are just bonkers. Strong work, GaD. Thank GaD, indeed.
Thanks for reading!
Rank: 7
---