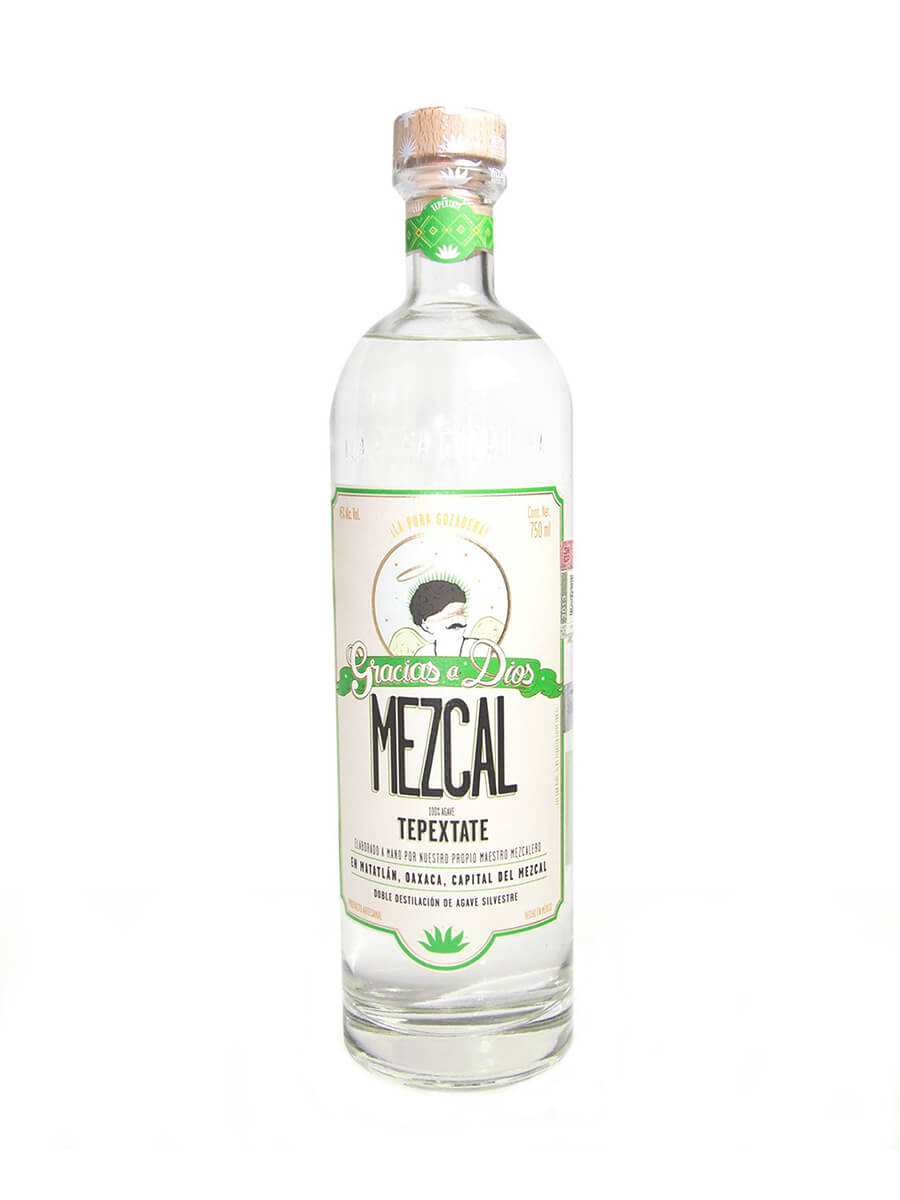 The Schtick:
Made with some of the oldest agave required for distilling, this Tepextate by Oscar Hernandez uses 25yr old Tepextate. Distilled on copper in Matatlan, this is the final day in our Thank GaD mezcal mini series.
---
Review #1510 | Mezcal Review #90
Distiller: Oscar Hernandez
Bottler: Gracias a Dios
Brand: Gracias a Dios
Selection:
ABV: 45% ABV
Age: NA
---
Nose: Pungent, completely herbacious. It's like a community garden plot. Onion? Check. String beans? Check. Eggplant? Check. Tons of dirt? Check. Lots happening, and all of it reminds me of a vegetable of one kind or another.
Taste: Sweet, lots of green bean, pepper, musty vegetables. Fresh cut grass. Also green bean. It's really like a liquid green bean.
Finish: Long, peppery, with a bit of heat. At this point it shouldn't be a huge shock when I mention that there may be a bit of green bean here in this one. Mossy, vegetable, lots of pepper and dirt. Also, green bean.
Overall: If you've ever wanted to drink a green bean, this is for you. It could probably be dyed green and sold as a super food in a trendy market somewhere. Anyways, I like this, but it's completely one dimensional, and green beans are sort of in the middle of my roster of favorite vegetables, so I think this scores about the same. This will be completely up someone's alley, but perhaps not mine. As this wraps up the series, I want to thank you all for following along. GaD is an interesting brand, and sort of falls in the Bozal category for me. Generally good, very competitively priced, and worth a blind buy, even if you may end up with a risky buy here and there. Nothing bad in the lineup. Much like Rezpiral, I'll always seek to find a new bottle of GaD when I'm traveling and in markets with better selection than the one I live in.
Thanks for reading!
Rank: 5
---