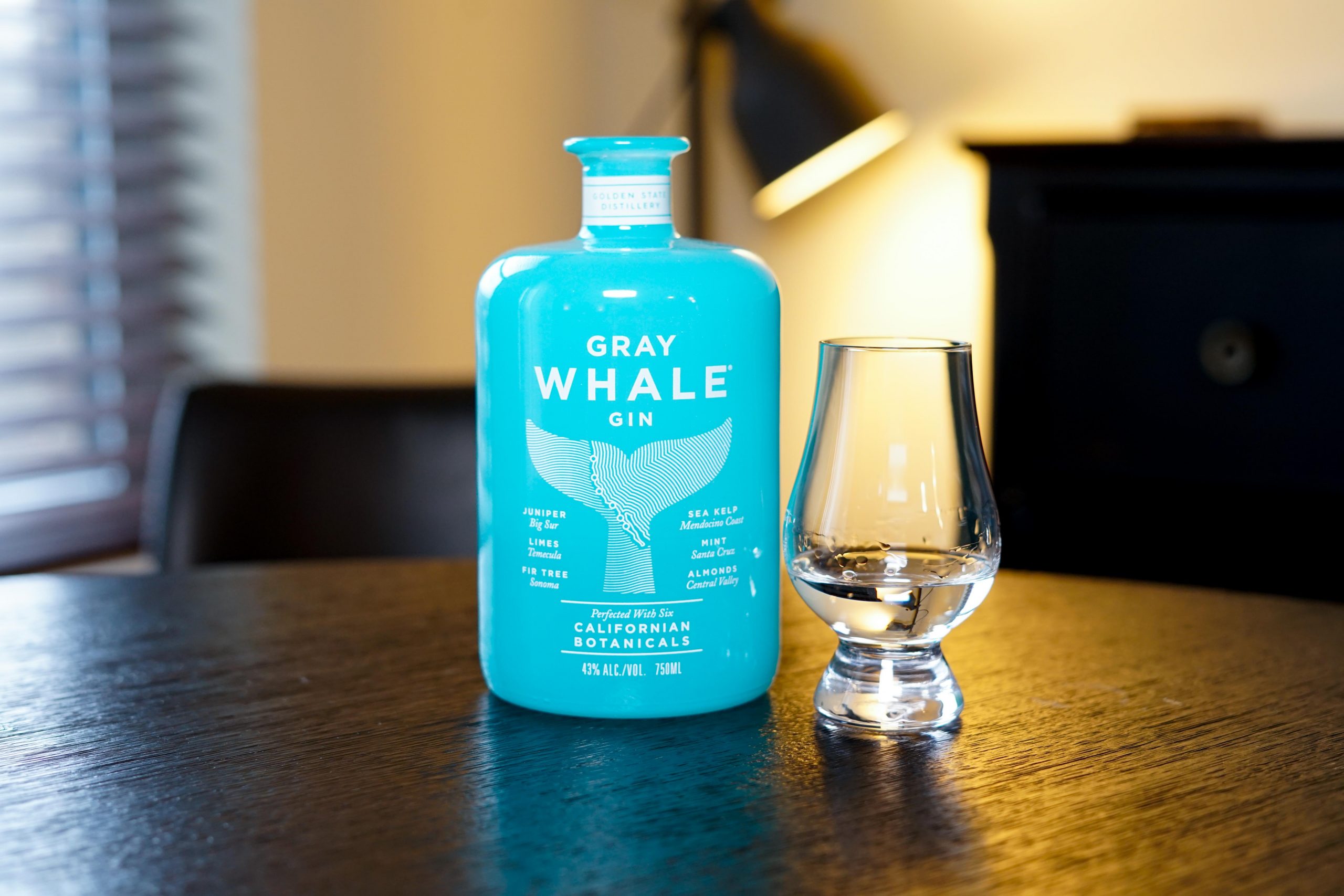 The Schtick:
As the ginvitational rages on, with just about a month left til end, this bottle comes hotly requested – Golden State Distillery's Gray Whale Gin. Sporting a blue bottle so electric it's impossible to miss on the shelf (I think the color is burned into my retinas), Gray Whale gin keeps the novelty alive as it includes some really fascinating botanicals and ingredients as well. Containing Big Sur Juniper, Limes, Fir, Kelp, Mint and Almonds, this should be a fun one. Let's dive in.
---
Distiller: Golden State Distillery
Bottler: Golden State Distillery
Brand: Gray Whale
Selection:
ABV: 43% ABV
Age: NA
---
Nose: Whoah, incredibly unique and complex here. Seaweed, celery salt, savory juniper and tons of zesty fruits and citrus. Unexpected but enticing.
Taste: Bready, savory, really interesting. Initially it has strong notes of fresh baked bread, followed by the strange dichotomy of zesty citrus and nutty forest notes. Faint herbal note on the back palate.
Finish: Long finish, zesty and savory.
Overall: Far from your average gin, I can't say this is my favorite. It's unique, and it's really interesting, but the profile doesn't really captivate me and it's sort of a bull in the china shop when it comes to cocktails.
Thanks for reading!
Rank: 5
---