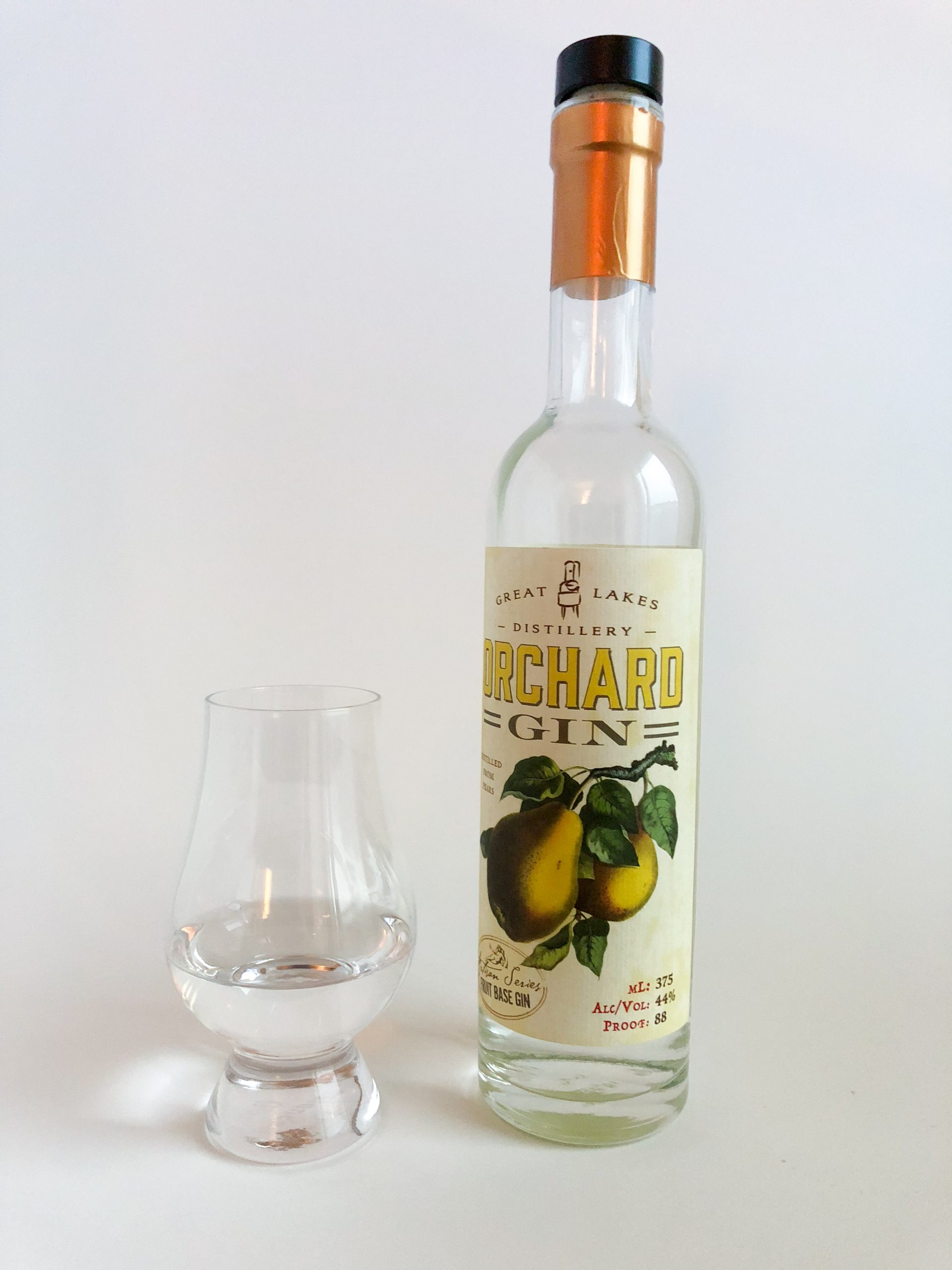 The Schtick:
This is a gin that is produced using a fruit base by Great Lakes Distillery in Milwaukee, Wisconsin. In this case, the base fruit is pear. There are a variety of other Orchard Series releases on the market now, and I look forward to buying and trying those also.
---
Distiller: Great Lakes Distillery
Bottler: Great Lakes Distillery
Brand: Great Lakes Distillery
Selection:
ABV: 44% ABV
Age: NAS
---
Nose: Vibrantly fruity, lots of pear, vanilla, light spices. Some coriander. Also very musty.
Taste: Thin mouth feel but no heat. Lots of musty fruit here, bread-y almost. Pear, lime, fresh baked bread, light vanilla influence. Not a ton here besides must and fruit.
Finish: Short, mildly astringent, fruity and sweet. Off in an instant.
Overall: This was a really interesting release, but Im not sure it jived with me neat. Or as the sole liquor in a cocktail. I did find, though, that with a healthy amount of lime juice, some cranberry liqueur, a little Plymouth gin and seltzer, the must was toned down and it made for an enjoyable synthesis. It worked in a lot of things, but overcoming that musty pear note was a tad difficult. I look forward to seeing if this is less of an issue in the other releases, though.
Thanks for reading!
Rank: 4
---