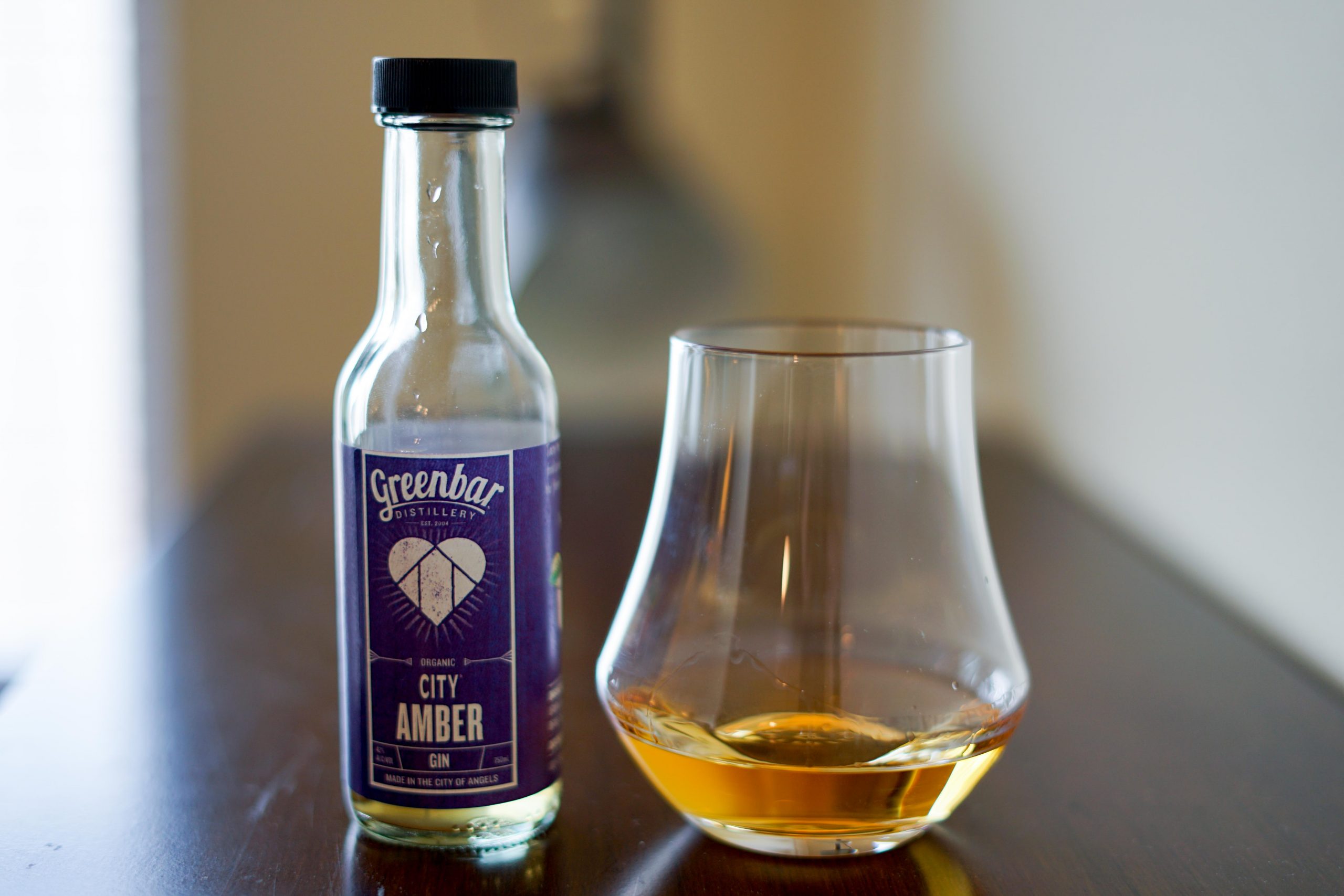 The Schtick:
Ginvitational Day 12! This is the aged counterpart to Greenbar's City Bright Gin, produced to be more focused on a revival style. The botanicals here are very much pared down from the impressive list of the unaged. Orris, vanilla beans and chamomille stand out to me, as well as some cinnamon. Let's get tasting.
---
Distiller: Greenbar
Bottler: Greenbar
Brand: Greenbar
Selection:
ABV: 42% ABV
Age: NA
---
Nose: Rich botanicals on the nose – namely juniper, citrus, cardamom and anise. Really nice vanilla component with some cassia and toffee.
Taste: Sweet and rich on the palate – medium mouthfeel. Really prominent cinnamon note here like Big Red gum. The zest of the citrus fades to give way to clove, pepper, juniper and a faint floral note. Interesting but perhaps a bit heavy handed on the cinnamon.
Finish: Long, rich, spicy with cinnamon and pepper. Quite a bit of cinnamon, but it also shows a bit more of that sweet gin base and a hint of stone fruit.
Overall: While I like this, it's a bit cinnamon forward for my tastes. Cocktail wise, this was a really powerful player when a Negroni was involved, which I liked quite a bit. I think this is good, but I'm not a huge cinnamon guy so definitely pay attention to the notes here. If you like cinnamon, you're likely to enjoy this far more, but Big Red always sort of fell on deaf ears (or tongue) for me.
Thanks for reading!
Rank: 5
---