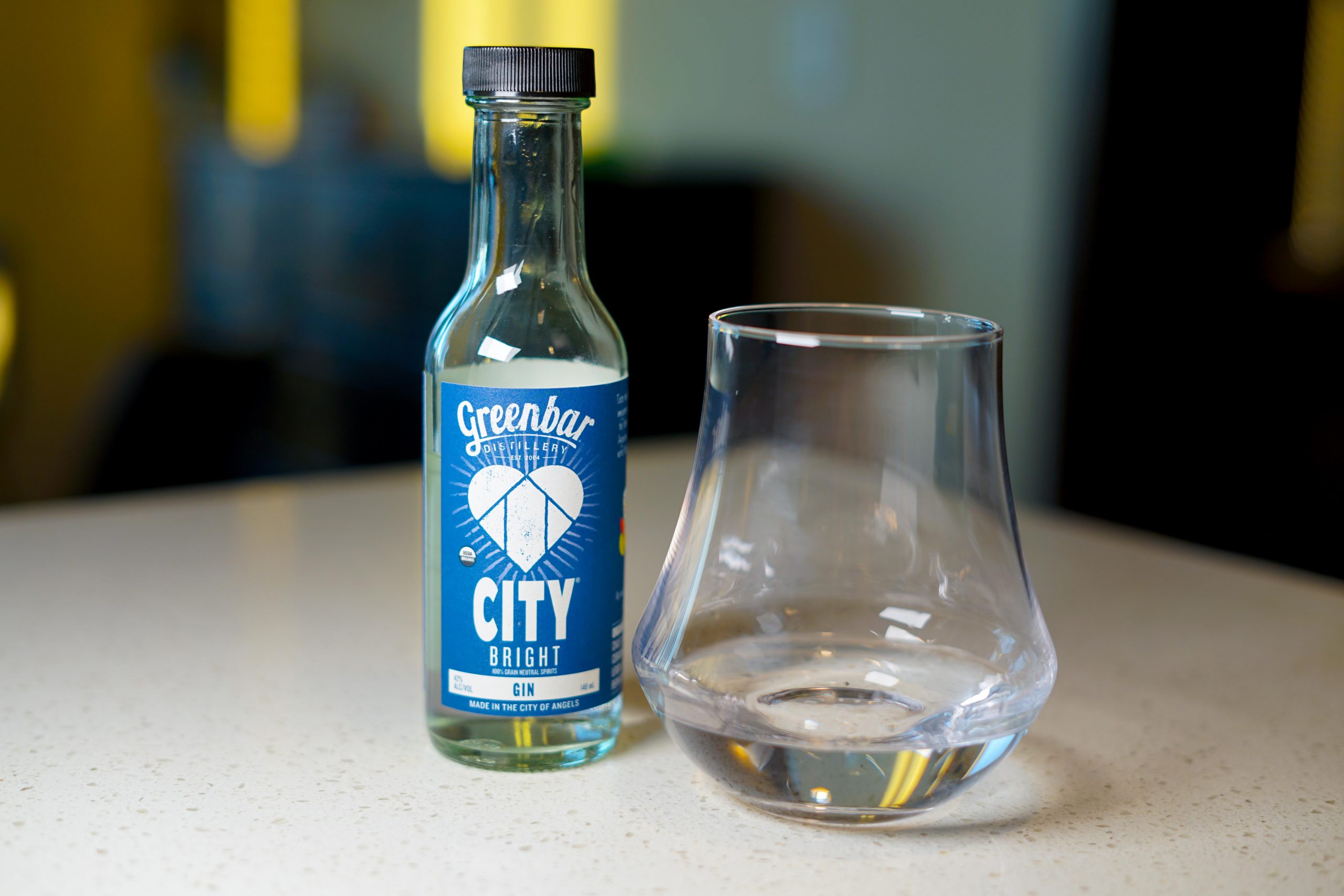 The Schtick:
Ginvitational Day 11! This is an unaged gin from Greenbar in California. This array of botanicals is perhaps the most interesting I've ever seen – a collection that seeks to highlight the foodie scene of LA. Wheat spirits, juniper berries, ancho chiles, angelica, basil, California bay, cardamom, cassia, coriander, cubeb, black cumin, fennel, grapefruit, lemon balm, lemongrass, lemon, kaffir lime, lapsang souchong tea, lime, pink peppercorn, sichuan peppercorn, peppermint, spearmint, star anise, tarragon. Great googly moogly, what a list. Let's dive in.
---
Distiller: Greenbar
Bottler: Greenbar
Brand: Greenbar
Selection:
ABV: 42% ABV
Age: NA
---
Nose: Cream, rich apple, some lemon and pear. Lots of juniper, nice pepper element. Sweet and fruit with a touch of botanical. The bay and some spice are right up there getting busy.
Taste: Medium mouth feel – lots of cream and confectioners sugar. Some pepper, honey, pear, lime and orange peel makes for a complex palate.
Finish: Long finish, though a little hot. Lots of pepper and juniper here with a little bit of citrus peel.
Overall: I like this quite a bit. The heat is a bit much at times, but not punishing, and it gives is a really full mouth feel. Not bad, and certainly not a major flaw, as I like the picture the botanicals are painting here greatly, but it does detract a little. In a martini or a gin and tonic though this is killer. I'm going to give it the benefit of the doubt.
Thanks for reading!
Rank: 6
---