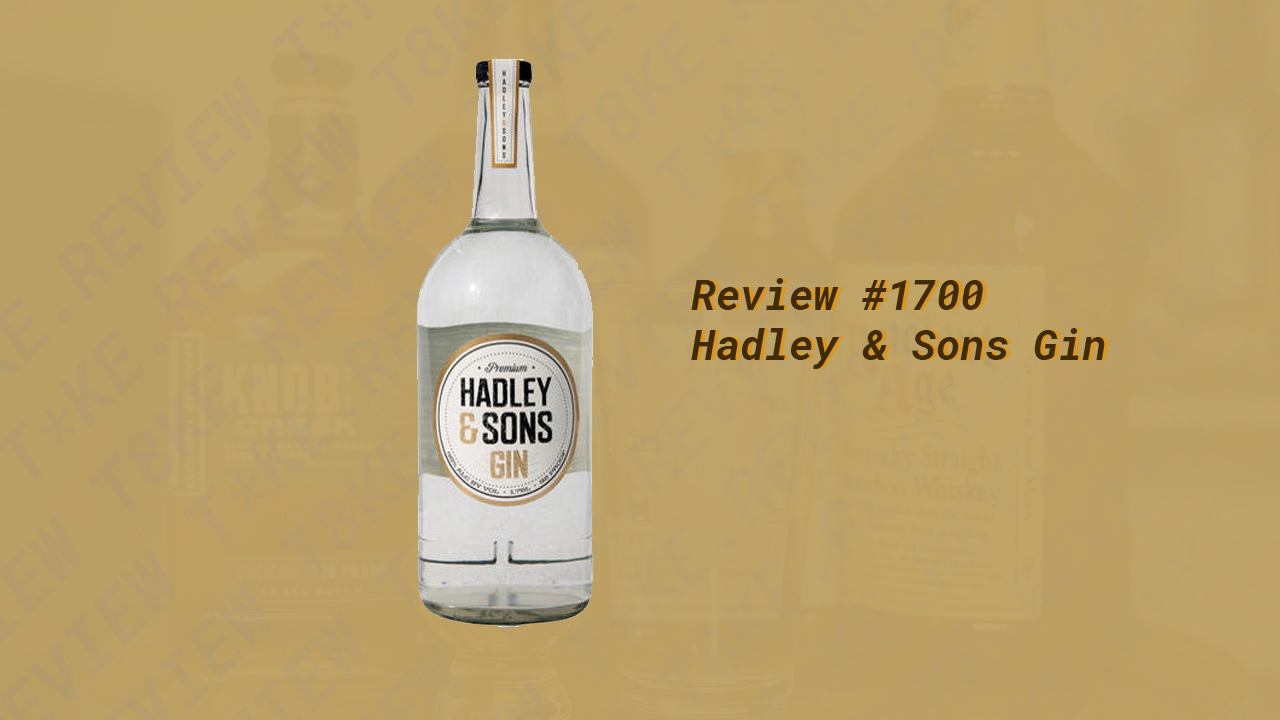 The Schtick:
Produced at TerrePure for Total Wine, I think we already know all we need to know in order to dive in. Let's get to it.
---
Distiller: TerrePure
Bottler: TerrePure
Brand: Hadley & Sons
Selection:
ABV: 40% ABV
Age: NA
---
Nose: Ethanol, varnish, bright banana and lime. Pungent, but interesting.
Taste: Sweet, lactic, funky and unimpressive. Drinks pretty hot for 46% ABV, and tastes more like fresh bread and banana schnapps than a gin.
Finish: Short, hot, lots of pepper, astringency, ethanol and varnish.
Overall: No thank you. Hot, bad, a hostile gin, to be kind.
Thanks for reading!
Rank: 2
---