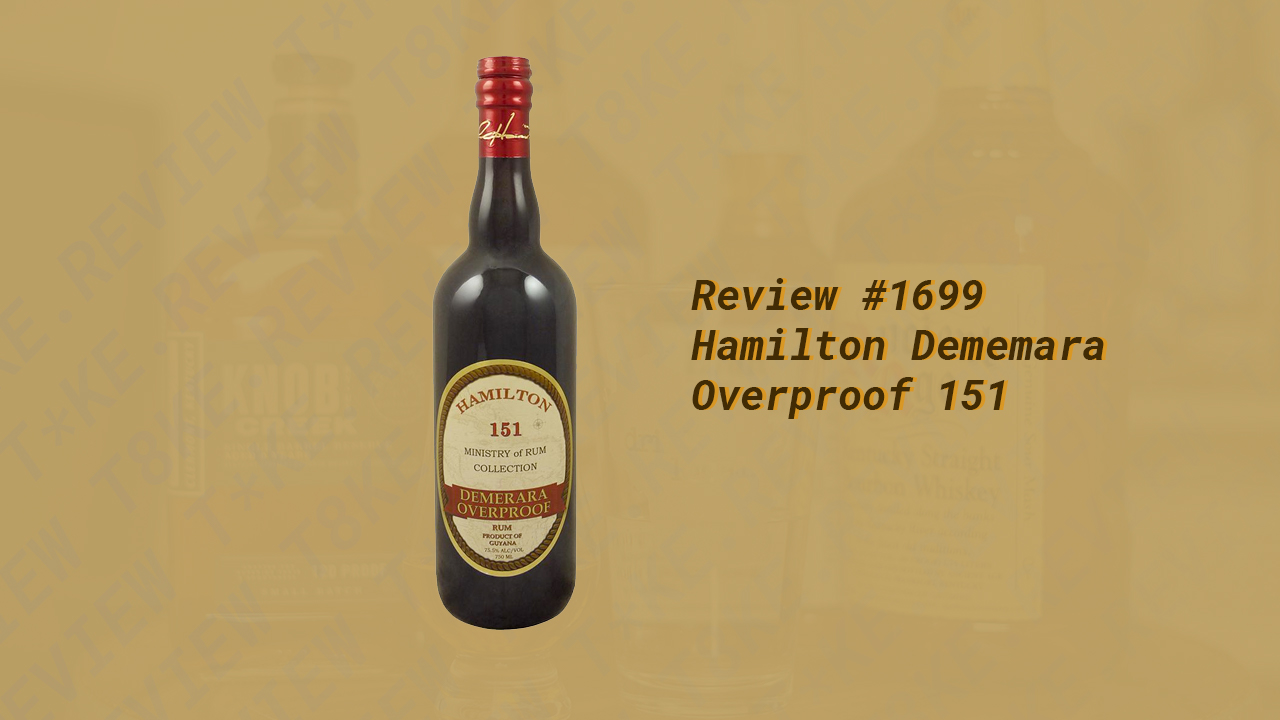 The Schtick:
Distilled by Demerara Distillers Ltd in Guyana from fermented molasses, this Demerara style overproof rum is aged 5 years and is a classic in the rum universe. Let's dive in.
---
Review #1699 | Rum Review #108
Distiller: Demerara Distillers Ltd
Bottler: Five & 20 Spirits
Brand: Hamilton
Selection:
ABV: 75.5% ABV
Age: 5 Years
---
Nose: Sweet honey, brown sugar, char, oak and toffee. Desserty and powerful. Ethanol is more shrouded than I wouldd have expected.
Taste: A bit hot, but rich and loaded with toffee, chocolate, caramel and brown sugar. Quintessential rum character, very natural in its sweetness and loaded with flavor.
Finish: Long finish, heat is very much in check. Soil, banana, cocoa, toffee and some pepper. Lovely complexity even to the very end, despite the heat.
Overall: I have not been always been a fan of the other Hamilton Ive had but this is heads above the rest, and quite lovely, even at proof. Big fan.
Thanks for reading!
Rank: 6
---