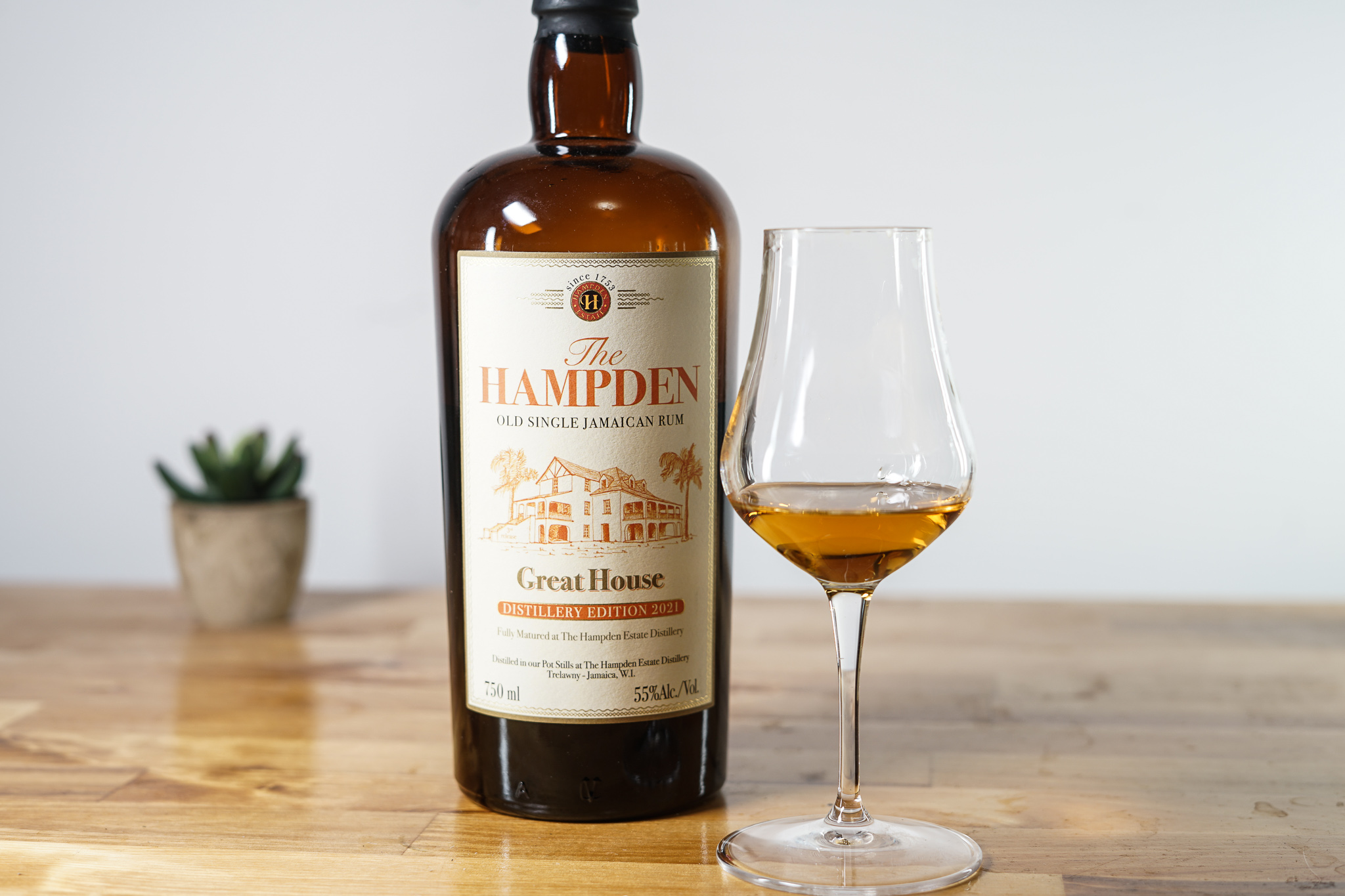 The Schtick:
Distilled by Hampden, this blend of marques is bottled at 55% ABV and comes as the third chapter in the Great House series. I was a big fan of 2020, which coincidentally still needs its review posted, which left me extremely excited when the news of 2021 dropped. Without further ado, let's dive in.
---
Review #2131 | Rum Review #113
Distiller: Hampden Estate
Bottler: Hampden Estate
Brand: Hampden Estate
Selection:
ABV: 55% ABV
Age: NAS
---
Nose: Funky and fresh: two words that don't particularly get used together. Ripe banana, vibrant citrus zest, orange peel, lime and a touch of flaked salt. Rich maple, a good bit of funk, though dialed back a touch from the 2020.
Taste: Moderate mouthfeel, the ABV is well behaved. Sweet cream, a pinch of papaya, rich banana and honey. The funk is well integrated, there's some soil, rotting fruit, a touch of rubber and funky maple that blends nicely with the strong citrus backbone, grated ginger and some moderate oak influence.
Finish: Lovely, long finish. Rich blend of fruit, funk, tannin and the ABV carries effortlessly.
Overall: Whether drinking neat, cocktailing or just tossing together a highball, there's little doubt in my mind that 2021 is the Greatest House Yet, and I've already sought the replacement for my first purchased bottle. It's damn good.
Thanks for reading!
Rank: 8
---