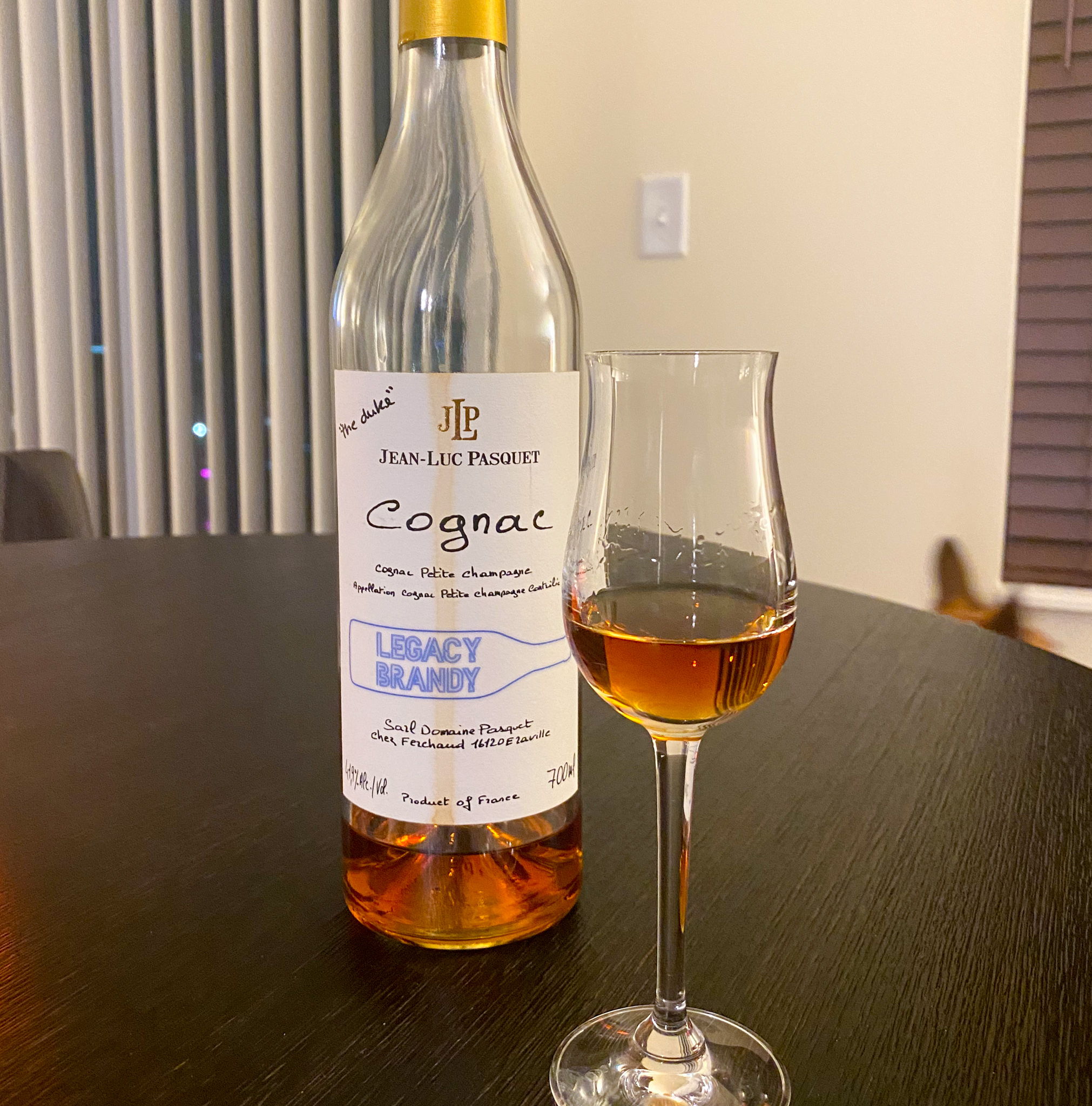 The Schtick:
This is a single cask of Cognac that was split between an enthusiast group and TTG. Hailing from 1962, this is a pretty old release, and it was thankfully bottled at natural cask strength with no coloring or filtering. It's worth noting that this bottle was actually sampled while selecting for our Aficionados x Fine Drams JLP casks, so this is not the first time I'm drinking it. While we passed on this cask in favor of the 1992 and 1973, I was able to get a bottle of this thanks to the generosity of a friend, so I could drink it alongside our 92 and 73. Let's dive in.
---
Review #1421 | Cognac Review #63
Distiller: Jean-Luc Pasquet
Bottler: Jean-Luc Pasquet
Brand: Jean-Luc Pasquet
Selection: Legacy Brandy
ABV: 44.9% ABV
Age: 57 Years
---
Nose: Sweet cream, toffee, honey. Nice oak structure on the nose – ethanol is in check.
Taste: Thick and rich – well behaved on the heat. Sweet toffee, satisfying pepper. Oak structure is just right, though heat grows with time. Nice creme brulee and allspice. Pepper really kicks up over time, as does a cherry note.
Finish: Long and growing hotter. Overall it's very nice, though a bit oaky, and I feel like this batch is starting to trend back up. Some minty fruits feel a hair out of place, but no major complaints.
Overall: Real nice, but the finish leaves me wanting a bit. The nose and palate are very solid though, and overall it's a very nice bottling, and especially interesting when you consider what the world looked like back when this was distilled.
Thanks for reading!
Rank: 6
---