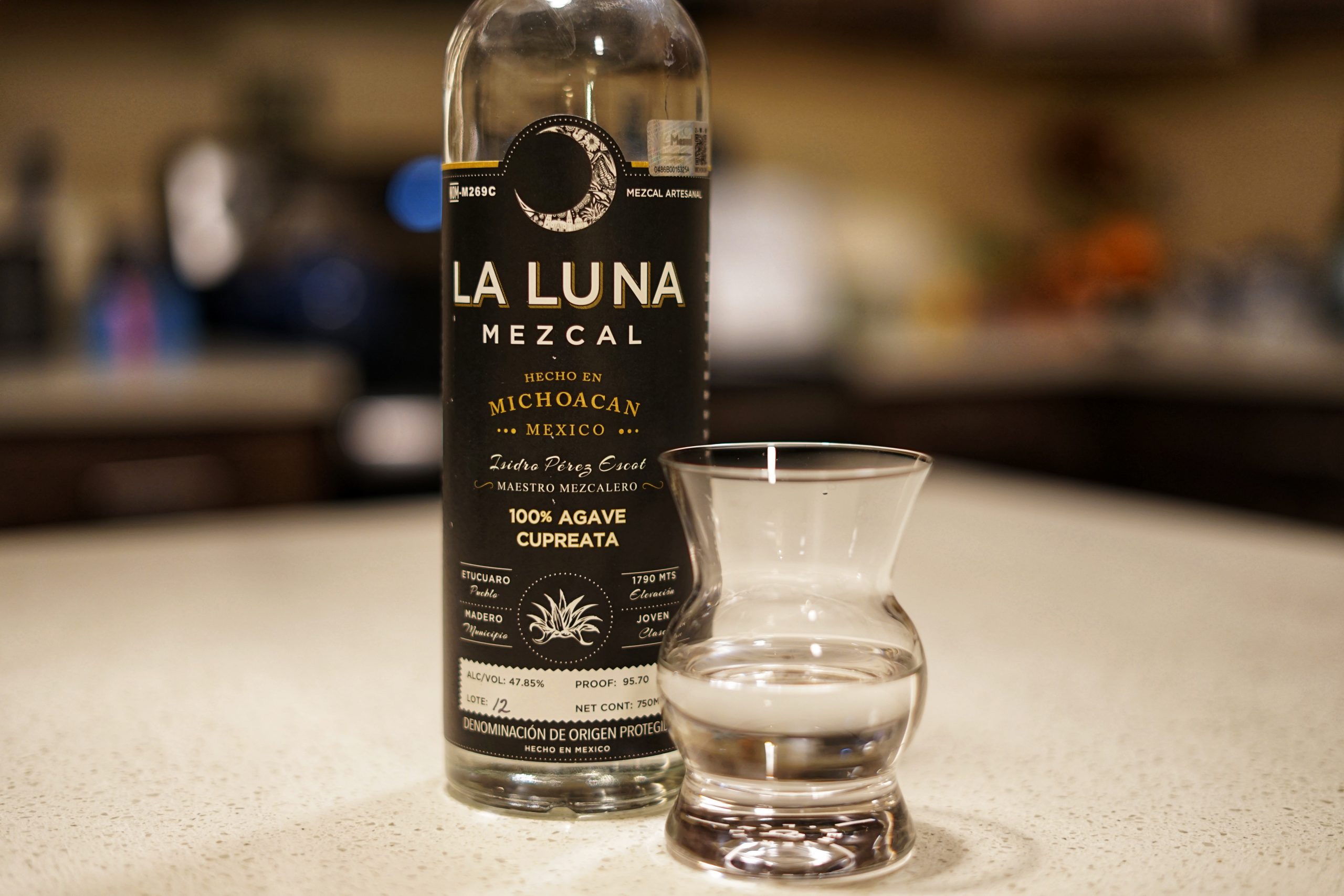 The Schtick:
This is an interesting release featuring the agave Cupreata. Made in the same family for generations, La Luna Cupreata is a long time tradition. This is batch 7 – let's dive in.
---
Review #1489 | Mezcal Review #83
Distiller: Isidro Perez Escot
Bottler: La Luna Mezcal
Brand: La Luna Mezcal
Selection:
ABV: 47.85% ABV
Age: NA
---
Nose: Ashy smoke, lemon custard, pepper and sweet coconut cream. Fruity pebbles, runts bananas and faint chemical notes.
Taste: Medium mouth feel. Clean and crisp. Ashy smoke, lemon custard, grapefruit starburst candies. Pepper, sweet chemical notes and minerality.
Finish: Long, powerful and smoky. Loaded with minerality, lemon curd, creamy sweetness and leather.
Overall: Super unique, lots of complexity and availability to match. I'm a fan.
Thanks for reading!
Rank: 7
---