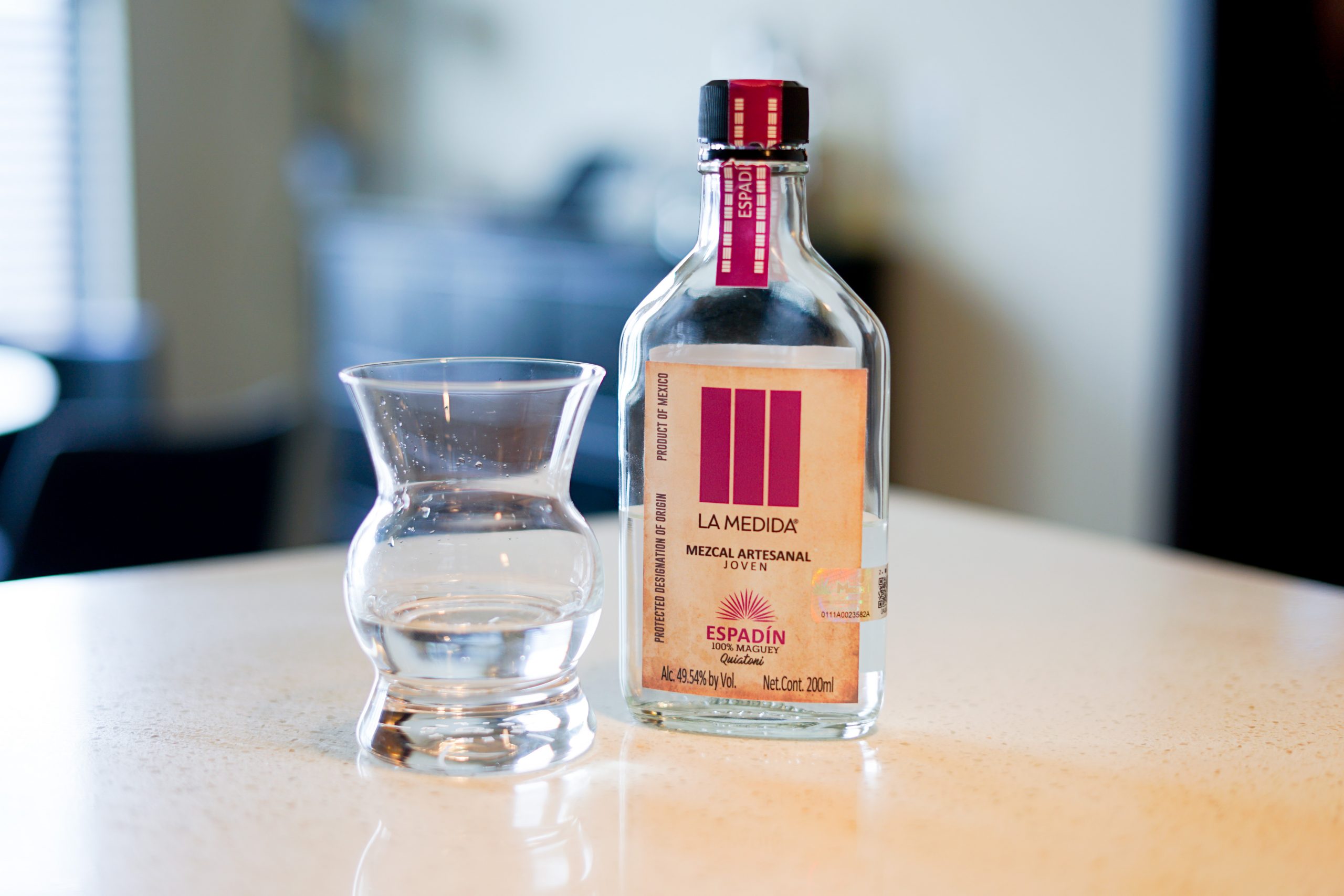 The Schtick:
This is an Espadin distilled by Maestro Celso Luis Santiago using agave Espadin harvested in 2019. Distilled in San Pedro Quialoni this release saw fermentation in wood barrels and a double copper distillation in 2019. Batch RGO-E1503US. I'm super stoked to see Medida doing 200ml bottlings, so I snapped up one of each of all 6 expressions they released at KLWines. If you know me, you know how much I support when brands do this, and it makes it a no brainer to buy these up in support of that, in my opinion. Anyways, back to the agave. Let's get to it.
---
Review #1571 | Mezcal Review #109
Distiller: Celso Luis Santiago
Bottler: La Medida
Brand: La Medida
Selection:
ABV: 49.54% ABV
Age: NA
---
Nose: This is bonkers – bubble gum, cotton candy, jawbreaker candies. So bright, sweet, fruity and candy like. Big perfume forward nose, with lots going on. The best word I could summon if I had to pick one descriptor is JuicyFruit.
Taste: Sweet and viscous – coats the tongue nicely. Lots of sweet candy notes, namely Swedish fish. Red berries, faint licorice. Then the smoke. Ashy wood smoke, faint plastic. Some minerals.
Finish: Long finish but more ashy and smoky here. The fruits have all but wisped away, to leave woody smoke and some chemical tastes.
Overall: This is all over the place. That nose is insane, but I'm really not a huge fan of the one noted finish. It's good, but man, it could have been really great.
Thanks for reading!
Rank: 5
---