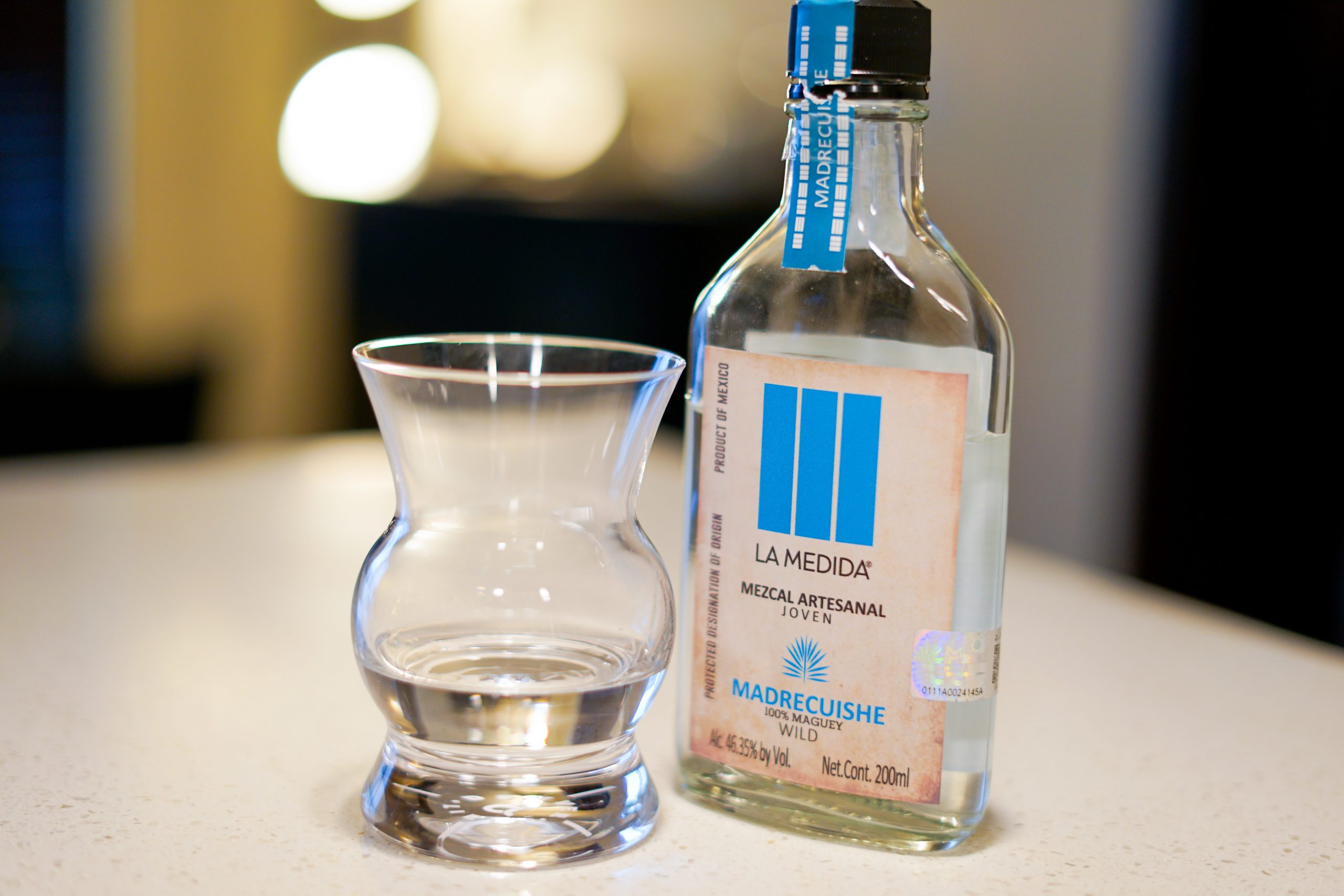 The Schtick:
This is an Madrecuishe distilled by Maestro Antonio Cortes Aragon using Karwinskii harvested in 2019. Distilled in Las Salinas Coatecas, Mihuatlan, the agave was fermented in wooden barrels and distilled twice on copper in 2019. Batch MLA-M1903US. Let's dive in.
---
Review #1574 | Mezcal Review #110
Distiller: Antonio Cortes Aragon
Bottler: La Medida
Brand: La Medida
Selection:
ABV: 46.35% ABV
Age: NA
---
Nose: Sugar, rock candy, sesame seed bun and savory beef. Sweet, but also meaty. Weird. I like it.
Taste: Clay, pepper, rising sourdough, pepper and some cotton candy. The meaty savory note has sort of packed up and moved on, giving way to sweet, funky berry and clay notes. Pepper with a hint of cocktail onion.
Finish: Long, more smoky here with ash, a hint of clay, some pepper and light sulfur hanging out. The fruit is still there – namely blueberry and cantaloupe and helps to keep things in check. A hint of bubble gum as it wisps away.
Overall: This is really great also. This may be my favorite Madrecuishe (so far) and it's no doubt the quality of the makers work here. Very impressed, as this is hitting all the right notes for me.
Thanks for reading!
Rank: 7
---