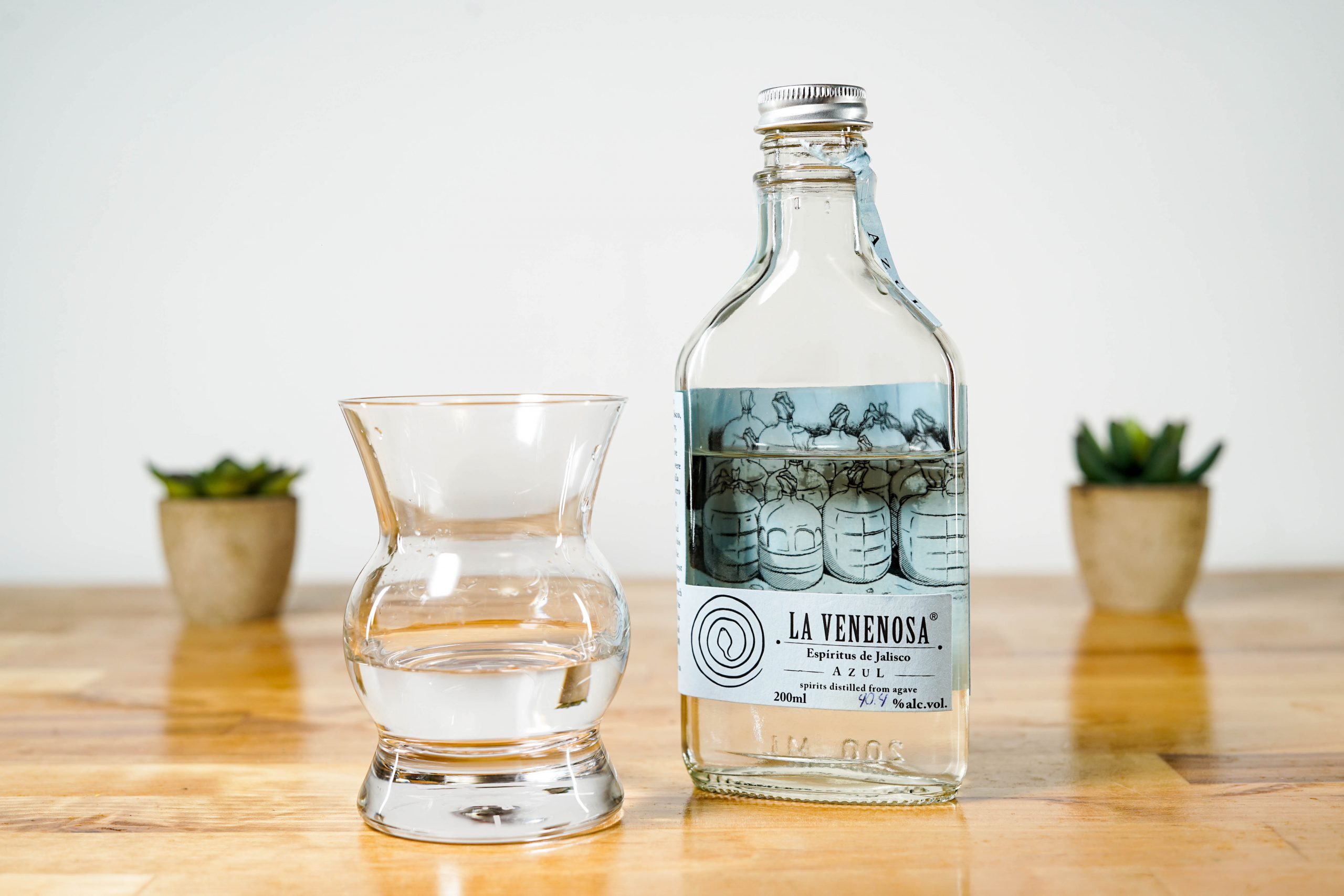 The Schtick:
Distilled by Don Guelo in 2000 using Agave Tequilana Webber, this bottling is one of a three flask set bottled by La Venenosa from glass carboys Don Guelo has been resting this spirit in for 20 years.
---
Review #2011 | Tequila Review #36
Distiller: Don Guelo
Bottler: La Venenosa
Brand: La Venenosa
Selection:
ABV: 40.4% ABV
Age: NA
---
Nose: Oh yes. Sweet cream, tons of vibrant roasted agave, coconut reduction, red wine vinegar, balsamic, brie and apples once more. Fantastic!
Taste: Sweet at first, turning fruity and savory. Lovely honey, pepper, apricot, pear, apple slices with pepper and a big hit of sandalwood and burning cedar.
Finish: Long finish; funk, funky, sour, acidic and quite complex.
Overall: This is probably my favorite of the three. The nose is wild and interesting, the palate has plenty going on and that funky, ashy, complex finish is a winner.
Thanks for reading!
Rank: 8
---