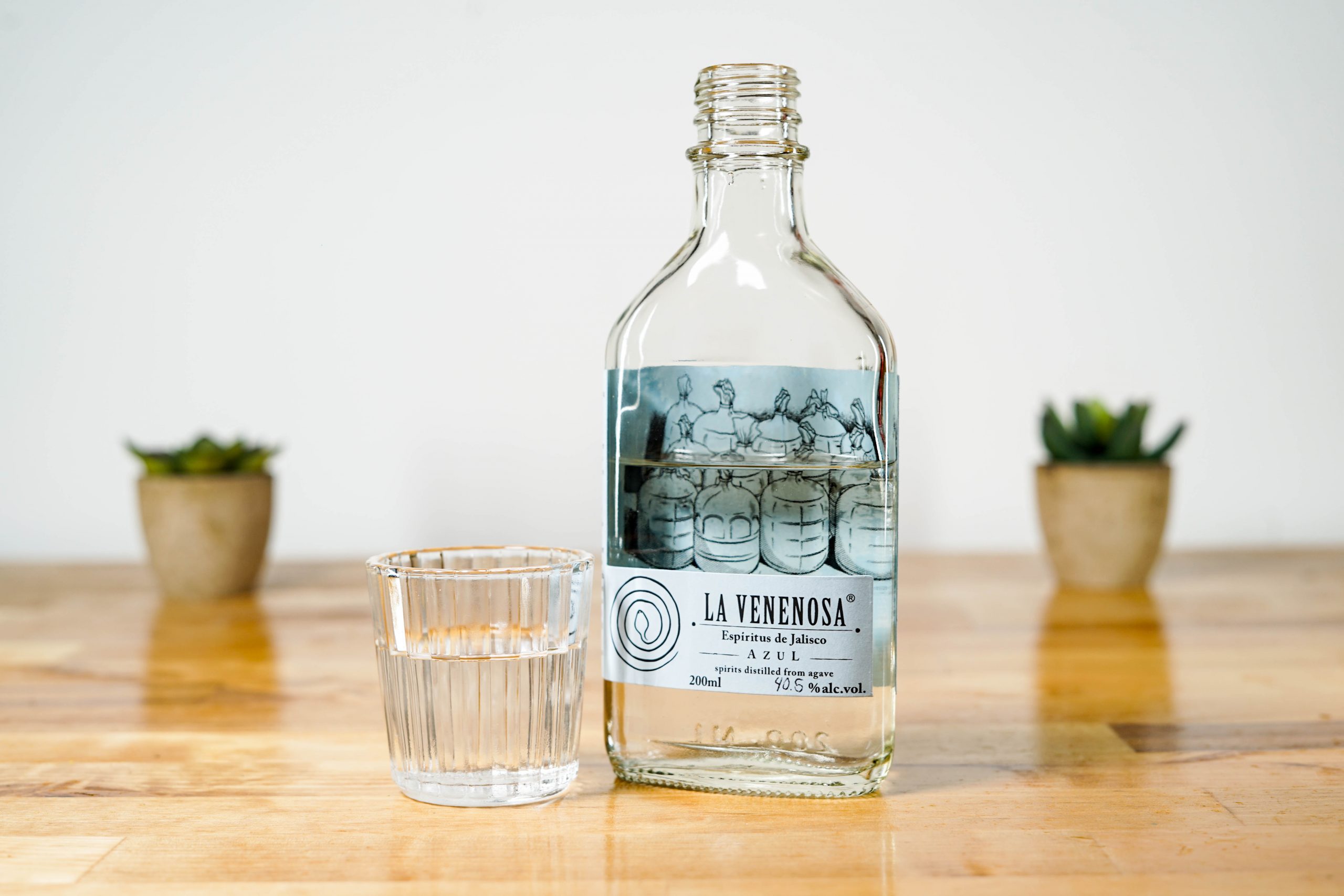 The Schtick:
Distilled by Don Guelo in 2000 using Agave Tequilana Webber, this bottling is one of a three flask set bottled by La Venenosa from glass carboys Don Guelo has been resting this spirit in for 20 years.
---
Review #2005 | Tequila Review #35
Distiller: Don Guelo
Bottler: La Venenosa
Brand: La Venenosa
Selection:
ABV: 40.5% ABV
Age: NA
---
Nose: Wowzers, martini in a flask! Sour olives, briny and lactic, funky cheese notes and a big hit of acidity. Very different from G1 on the nose, an excellent compliment.
Taste: Funky on the palate, very lactic and lacking that olive note from the nose. Briny, exceptionally savory. Sour apple.
Finish: Long finish. Funkiest so far. That olive note is back, blending with pepper, blue cheese and sour fruits.
Overall: This is certainly pushing the funk factor compared to G1 but I like it a hair less. Still very good, but the palate goes a hair sour for me to consistently be drawn to it.
Thanks for reading!
Rank: 6
---