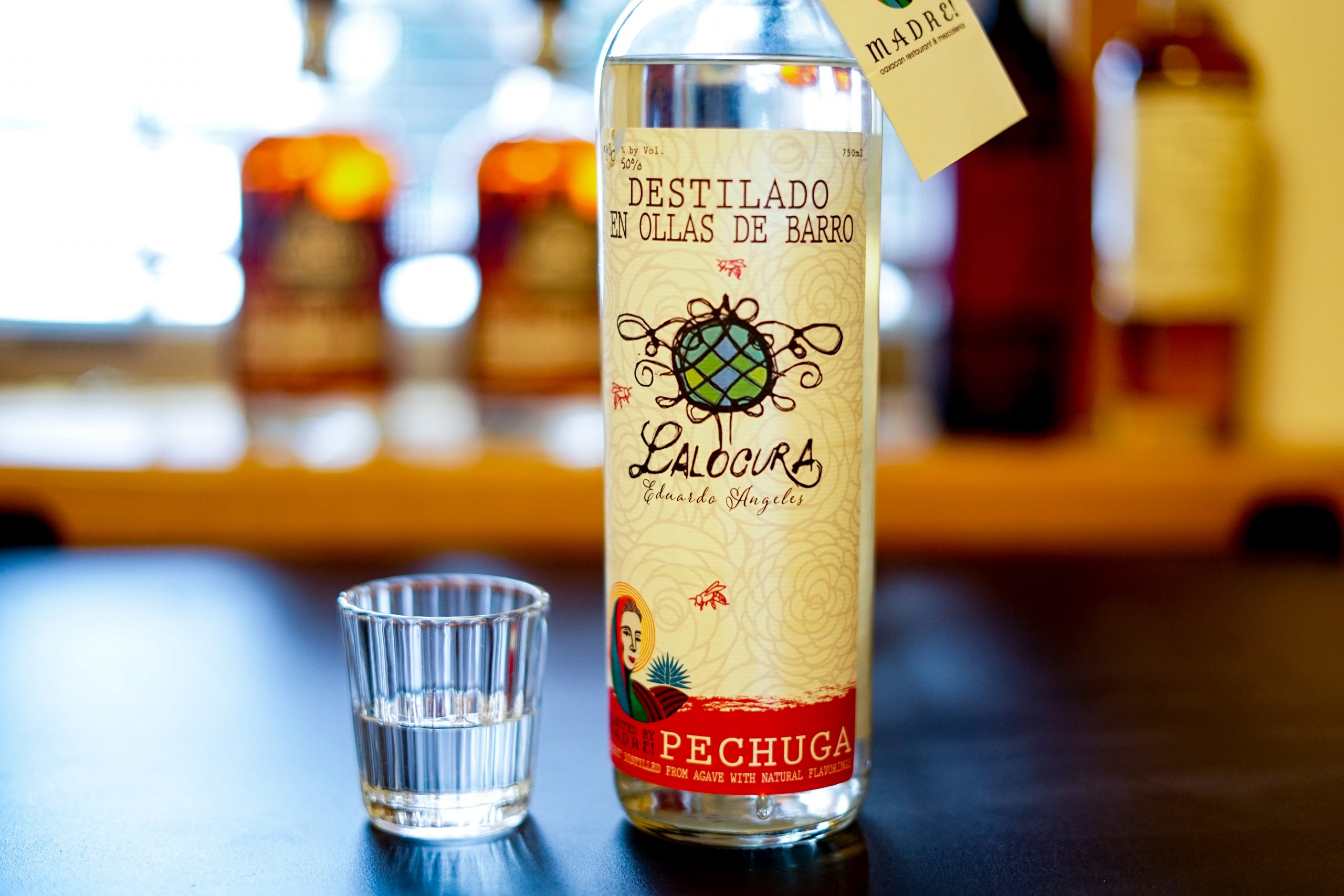 The Schtick:
Distilled by Eduardo for Lalocura in a batch selected specially for Madre restaurant, this is a release of his rainy season pechuga, distilled via clay pot and adjusted to proof with colas and puntas.
---
Review #1877 | Mezcal Review #181
Distiller: Eduardo Angeles
Bottler: Lalocura
Brand: Lalocura
Selection: Madre
ABV: 50% ABV
Age: NA
---
Nose: Intensely aromatic. Cheese, mango, pineapple, honey, apple, kiwi. Incredible array of fruit, cheese, meats on the nose. A tint of garlic. Buttery texture. Pungent.
Taste: Rich texture on the palate. Mouthfeel is great. Variety of fruits, nuts, sour milk, cheese, meats on the nose. Pineapple, mango, papaya, kiwi blended with cheese: funky bleu, sweet gruyere, sharp parmesan. Salinity, clay, terroir. Wow.
Finish: Long finish. Powerful and complex once more. Garlic and clay notes undertow the sweet fruits and cream.
Overall: It's hard not to gush over a bottling with this much complexity, so I won't try. This is the sextuple IPA or the big Cali cab of destilado in that this bottling delivers, with everything dialed up to 11. Wild diversity and complexity here.
Thanks for reading!
Rank: 8
---