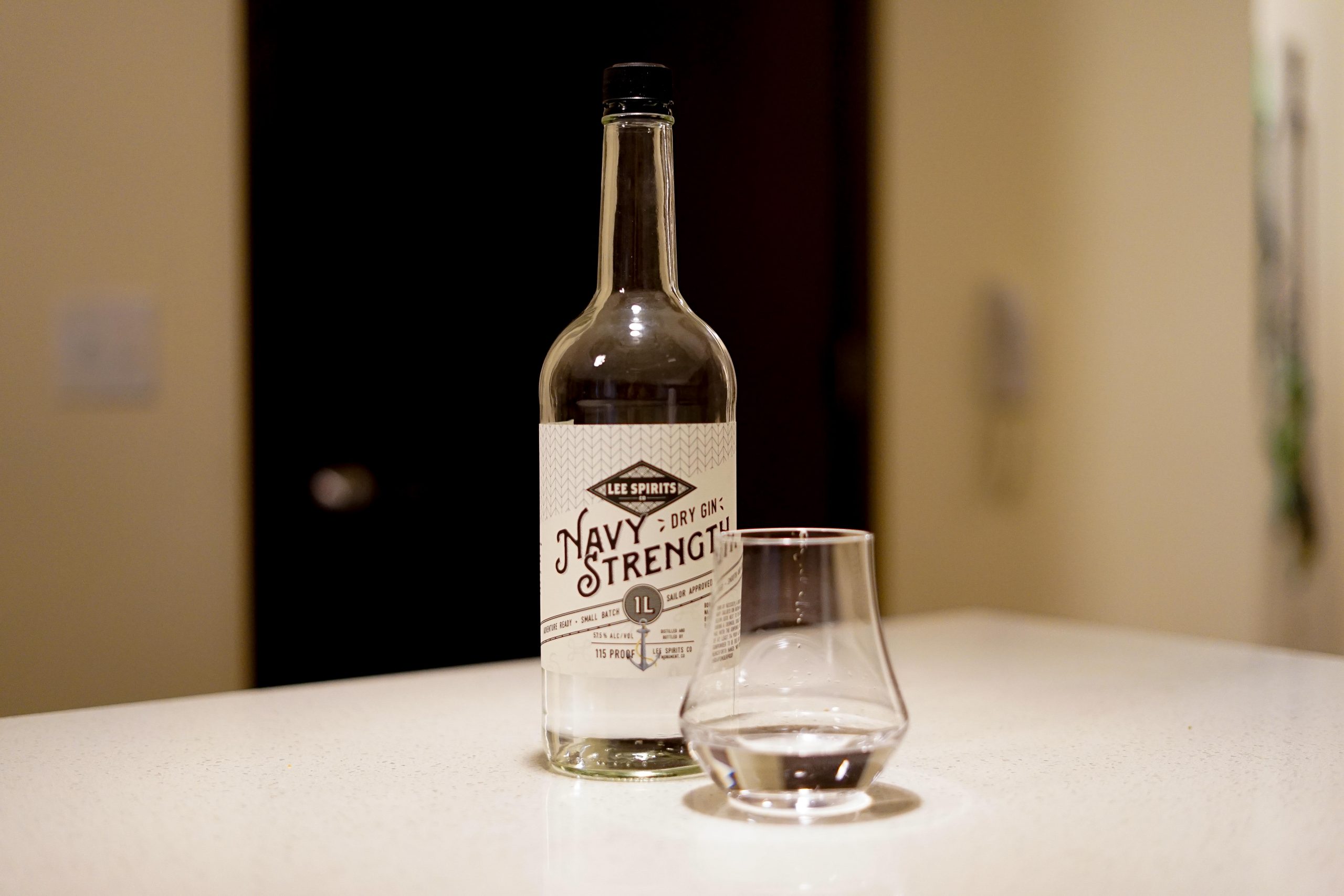 The Schtick:
A brand new release from Lee Spirits, the Gunpowder Release, or as it's better known: the Navy Strength release is a 57.5% ABV release of their base gin. Distilled entirely from grain, if it's anything like their base gin, this should be a wild ride. Let's dive in.
---
Distiller: Lee Spirits
Bottler: Lee Spirits
Brand: Lee Spirits
Selection:
ABV: 57.5% ABV
Age: NA
---
Nose: Powerful and complex on the nose. Tons of cream, juniper, pepper and a lovely floral component that gives this plenty of character. Rich bay leaf and some basil play well with the sweeter notes and some pepper.
Taste: Thick, rich mouth feel. Plenty of heat, as almost 60% ABV would suggest, but it's not laborious or punishing to deal with. Sweet cream, lemon, lime zest and pepper make up the body of the palate and it's delicious through and through.
Finish: Sweet finish that carries for a good while – robust creamy sweetness, lime zest, white pepper and rising sourdough lead things away.
Overall: This is quite frankly a fantastic gin, and a very cool entry to see made in the Lee Spirits portfolio. Capitalizing on a rich viscous mouth feel and tons of notes I love to see in gin (pepper and citrus zest, oh yes) this is a powerhouse of a bottling.
Thanks for reading!
Rank: 8
---