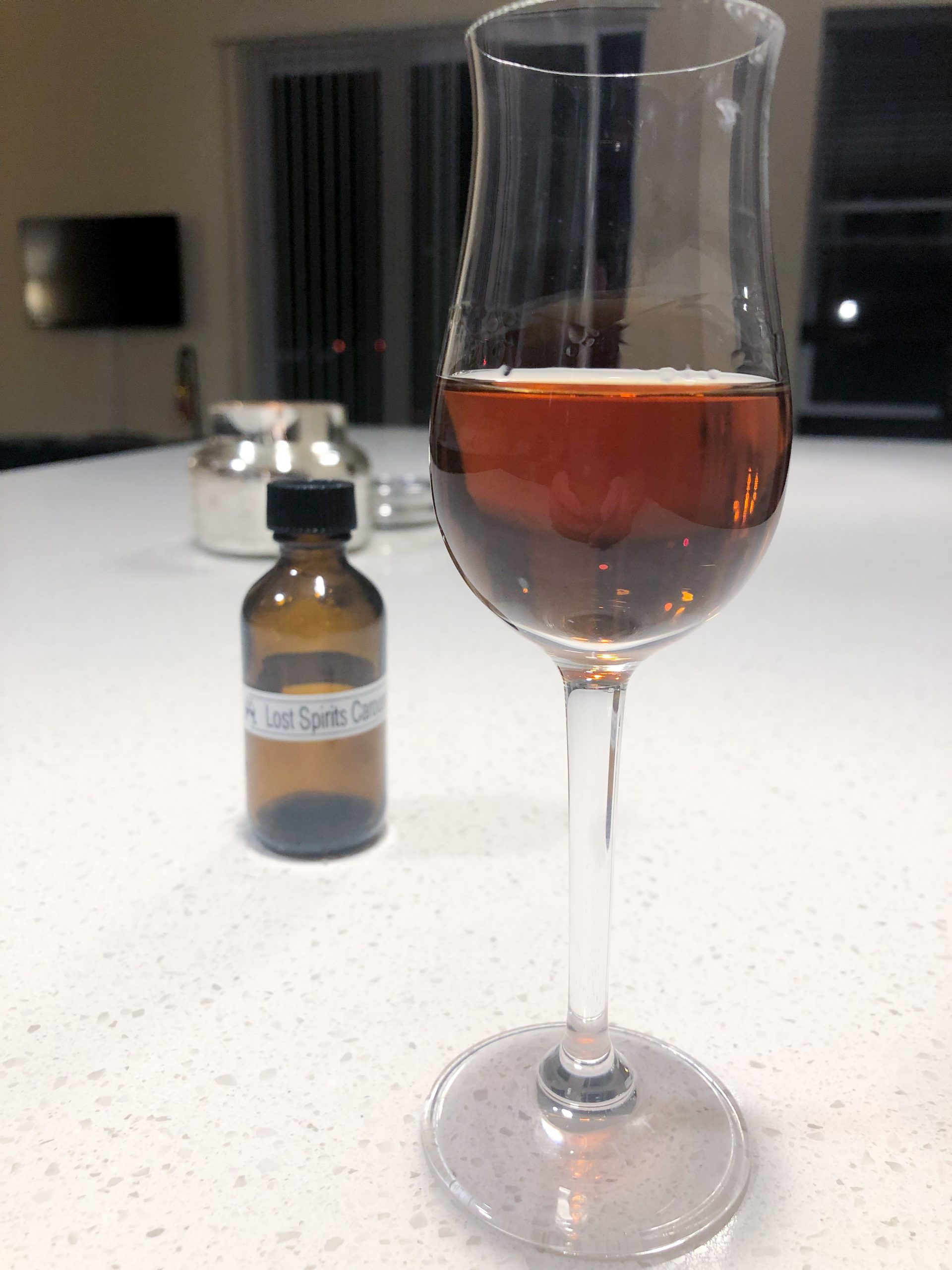 The Schtick:
This is another interesting product from the hellish catacombs known as Lost Spirits in California. That said, information beyond that is super scarce, so Im more or less flying blind here. Lets dive in.
---
Review #1093 | AmericanBrandy Review #36
Distiller: Lost Spirits
Bottler: Lost Spirits
Brand: Lost Spirits
Selection:
ABV: 45% ABV
Age: NAS
---
Nose: Acrid plastic. Burning rubber. Funky, musty carboard. Sweet fruits, syrupy Dennys raspberry waffle syrupy. Overwhelming orange curacao note. Bitter.
Taste: Thin mouth feel. No immediate heat. Plastic, fake oranges, vanilla, bitter astringency. The heat grows, though, and allspice develops. Its overwhelmingly fake, though. Tastes like honey, cheap orange curacao, burning plastic and musty cardboard.
Finish: Regrettable. Bitter astringent tar, fake orange and cocoa notes. Lightly fruity beyond that, but cough syrupy comes to mind.
Overall: Not good. Shouldnt exist. End of story.
Thanks for reading!
Rank: 2
---