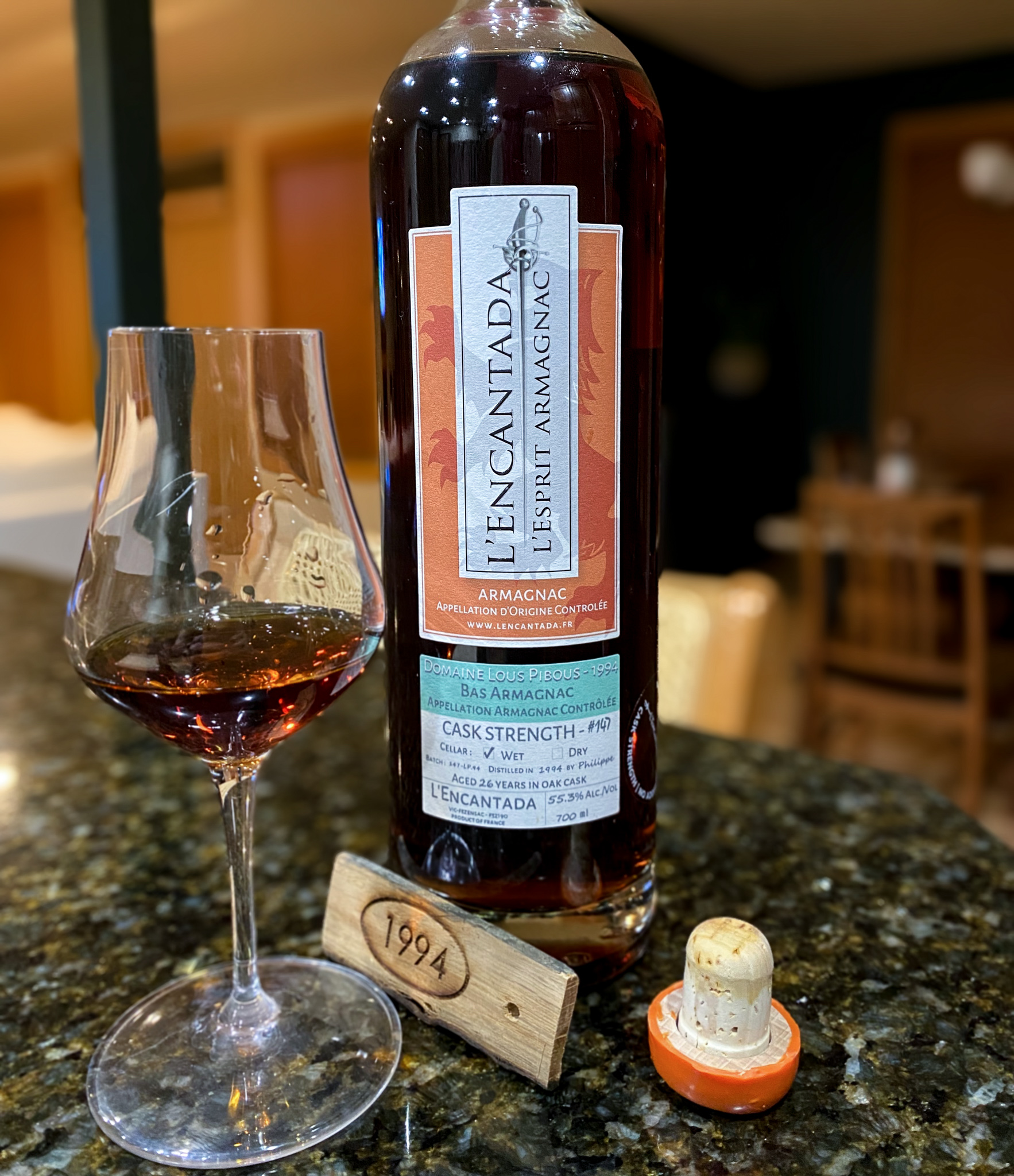 The Schtick:
Produced by Lous Pibous and matured for 26 years in a wet cellar, this Pibous release is a single cask bottled in celebration of PM Spirits 10yr anniversary in business doing geeky booze shit. 55.3% ABV and bottled without coloring, filtering, etc.
---
Review #2145 | Brandy Review #108
Distiller: Lous Pibous
Bottler: LEncantada
Brand: LEncantada
Selection: PM Spirits
ABV: 55.3% ABV
Age: 26 Years
---
Nose: Bold tannin, rock candy, plum and syrupy grapes. Confectioners sugar, bold tannin, a touch of tobacco.
Taste: Rich on the palate, packed with flavor, toffee, oak and peppercorns. The heat comes through pretty notably, but it's packed with flavor. Orange peel, a touch of anise, rock candy sweetness, a touch of cream and
Finish: Long finish, bold and rich, creamy and syrupy finish. The heat dissipates here compared to the palate, long, dry, oaky and decadent finish.
Overall: Overall this is quite the trip. It's quintessential Pibous, with a bit more fruit character to put that aggressive bourbon profile in the backseat once again. Decadent, with the fruit centerstage. Yum.
Thanks for reading!
Rank: 7
---