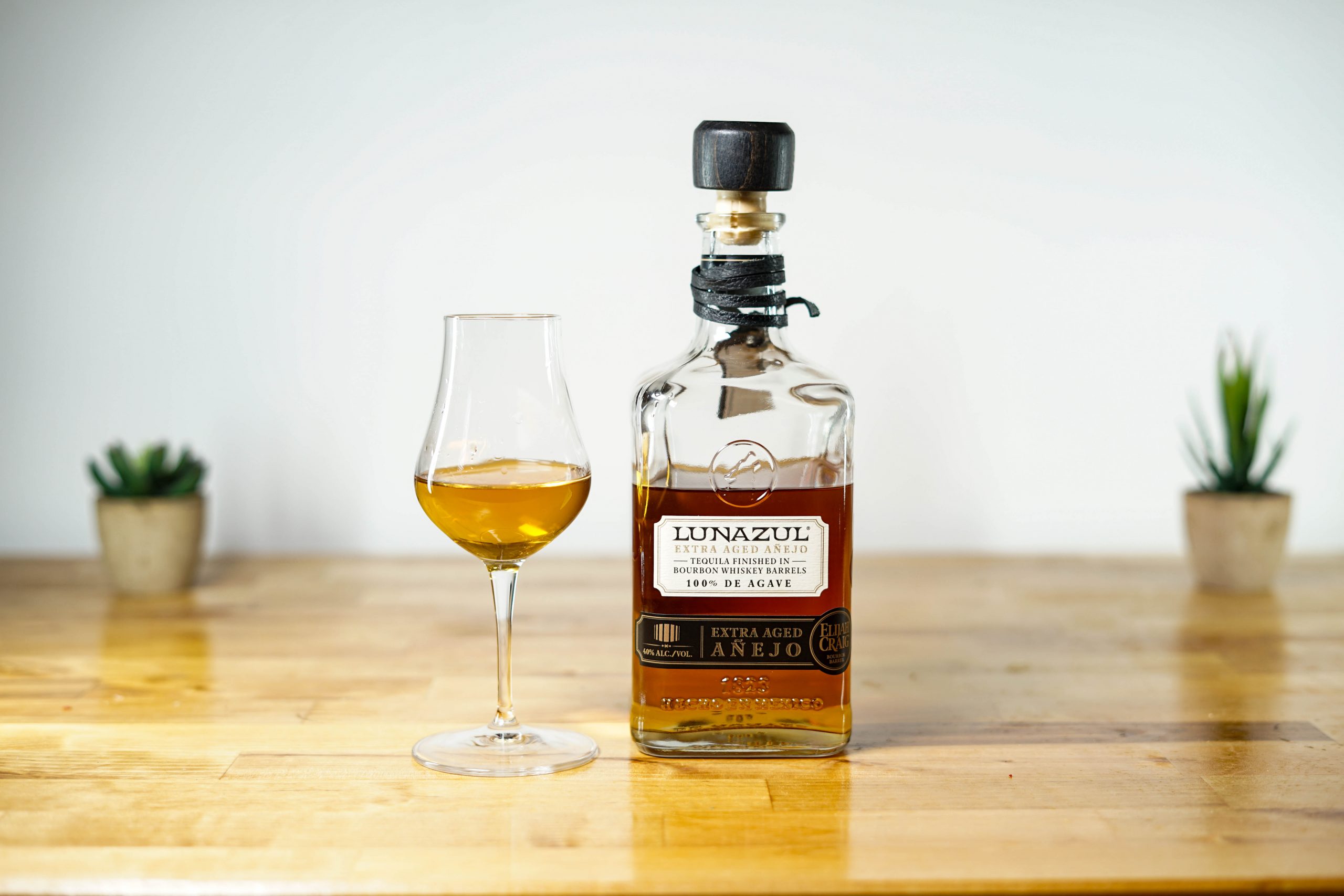 The Schtick:
Aged for 46 months in one of Heaven Hill's Elijah Craig Bourbon whiskey barrels, this Extra Anejo comes to us from Lunazul and was matured in barrel #6459.
---
Review #1978 | Tequila Review #30
Distiller: Tierra de Agave
Bottler: Tierra de Agave
Brand: Lunazul
Selection:
ABV: 40% ABV
Age: 46 Months
---
Nose: A surprising amount of agave character on the nose – citrus, some sweet roasted agave sugar, cream and honey. A bit of pepper, some soil and the faintest ash. Big vanilla bean from the barrel, banana, honey.
Taste: Thin on the palate, surprisingly. Bitter and oak driven, a bit of cream and caramel. Salinity, faint slate and some light soil.
Finish: Short finish, heavy on the brown sugar. Toffee, honey, bitter oak and tannins.
Overall: I was initially extremely intrigued by the idea of an Elijah Craig barrel in the mix at Tierra de Agaves, as I'm a fan of those whiskies. Unfortunately, this doesn't jive. Maybe it's just too much aging, but this thin, bitter, extra anejo is an easy pass.
Thanks for reading!
Rank: 3
---