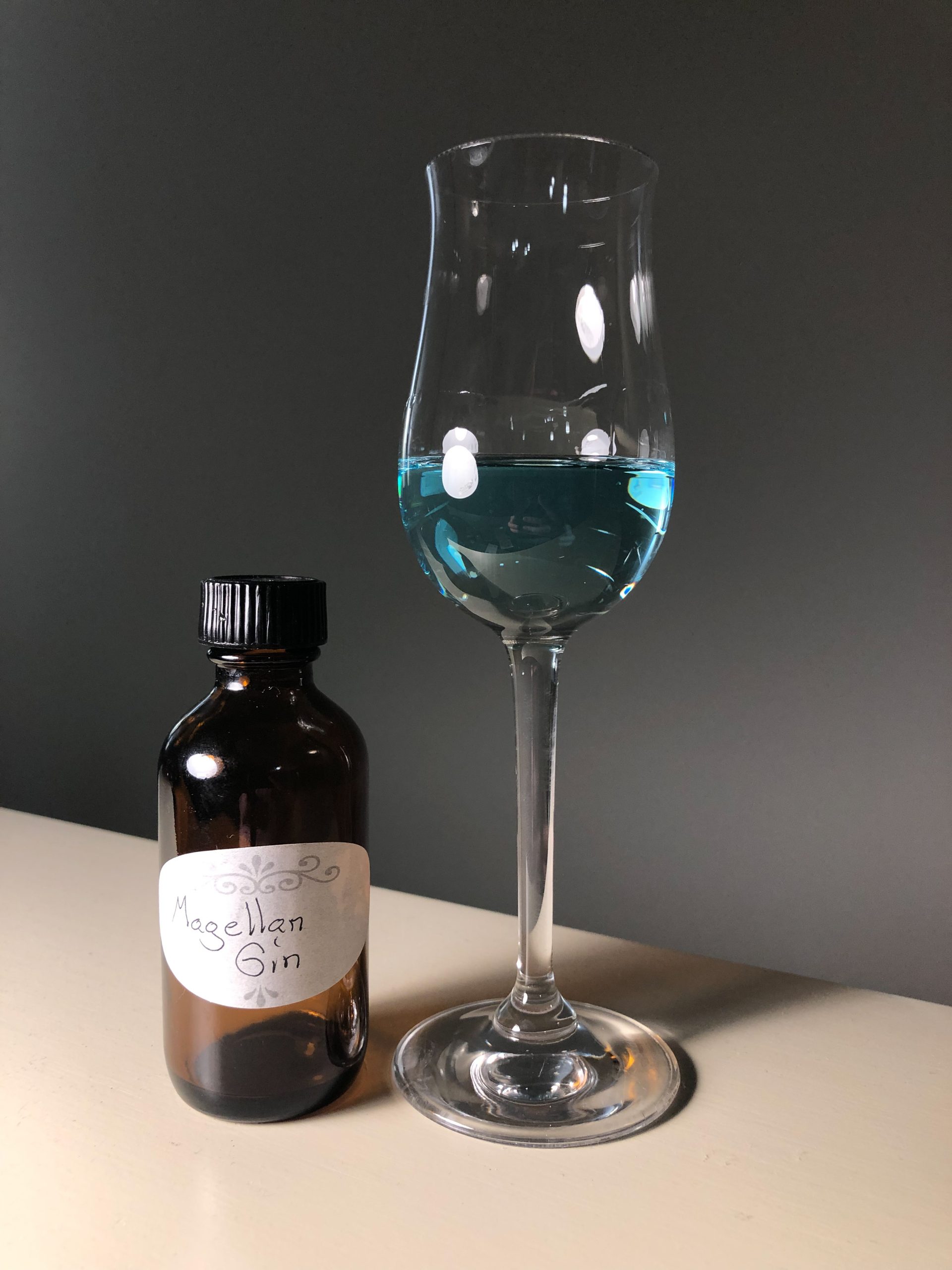 The Schtick:
Despite hosting what may be the most decrepit website on the net, Magellan gin brings some neat things to the table. First off, its blue. Second, it is made with 11 botanicals: cloves, Iris root and flower, juniper, cinnamon, cassia, orange peel, coriander, licorice, grains of paradise, cardamom and nutmeg. Also, I dont know if I mentioned this already, but its blue. Its imported from France, and its blue.
---
Distiller: Magellan
Bottler: Magellan
Brand: Magellan
Selection:
ABV: 44% ABV
Age: NAS
---
Nose: Crazy floral, loaded with juniper. White pepper, honey, perfume.
Taste: Medium mouth feel. No heat. Sweet honey, then a blast of floral character. Juniper presence is medium to high. Nice bouquet, but sort of one note in that its almost all flowery perfume notes.
Finish: Short to medium length. Mild. Flowery, perfume-y, sweet.
Overall: A fun dram, and the blue is neat, but its one noted and a floral overdrive. Delicious, but you shouldnt be reaching for this unless you want a crazy floral dram.
Thanks for reading!
Rank: 5
---