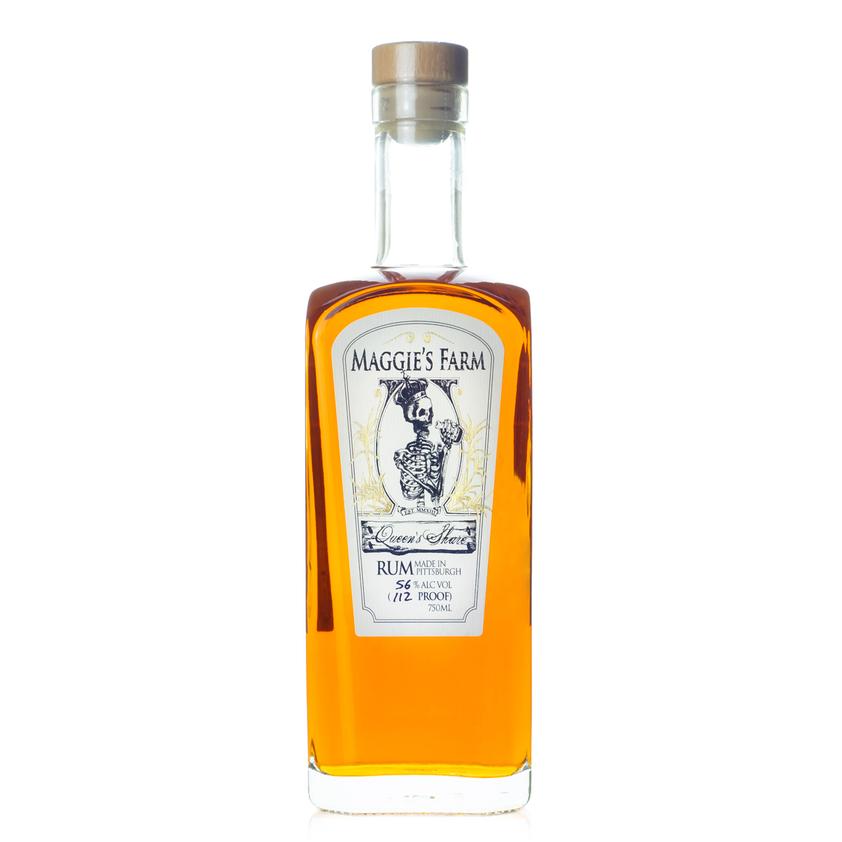 The Schtick:
"Queen's Share Rum is Maggie's Farm award-winning reserve spirit made exclusively from the tail runnings of their normal cane rum distillations. Being heavier than alcohol, the flavor and aroma compounds boil off the still in a higher concentration at the end of the distillation cycle. These tail runnings are then re-distilled on their own, creating a more flavorful and complex spirit. This version is a blend of two Queen's Share batches, one finished in rye whiskey casks and the other in Oloroso sherry butts from Jerez, Spain."-Maggie's Farm. So, this bottle looks to have some pretty unique qualities to it. Let's see how it is.
---
Distiller: Maggies Farm
Bottler: Maggies Farm
Brand: Maggies Farm
Selection:
ABV: 56% ABV
Age: NAS
---
Nose: Rich honey, werthers caramels, oak, ethanol. Light toffee and a nice fruity essence. Some clove.
Taste: Medium mouth feel, some heat. Sweet caramel, pecan, toffee, amaretto. Lightly floral.
Finish: Long and rich, loaded with oak, toffee and caramel. Light banana. Some strong ethanol here. Lightly funky.
Overall: This was delightful and unique, and impressively good for a craft producer.
Thanks for reading!
Rank: 6
---