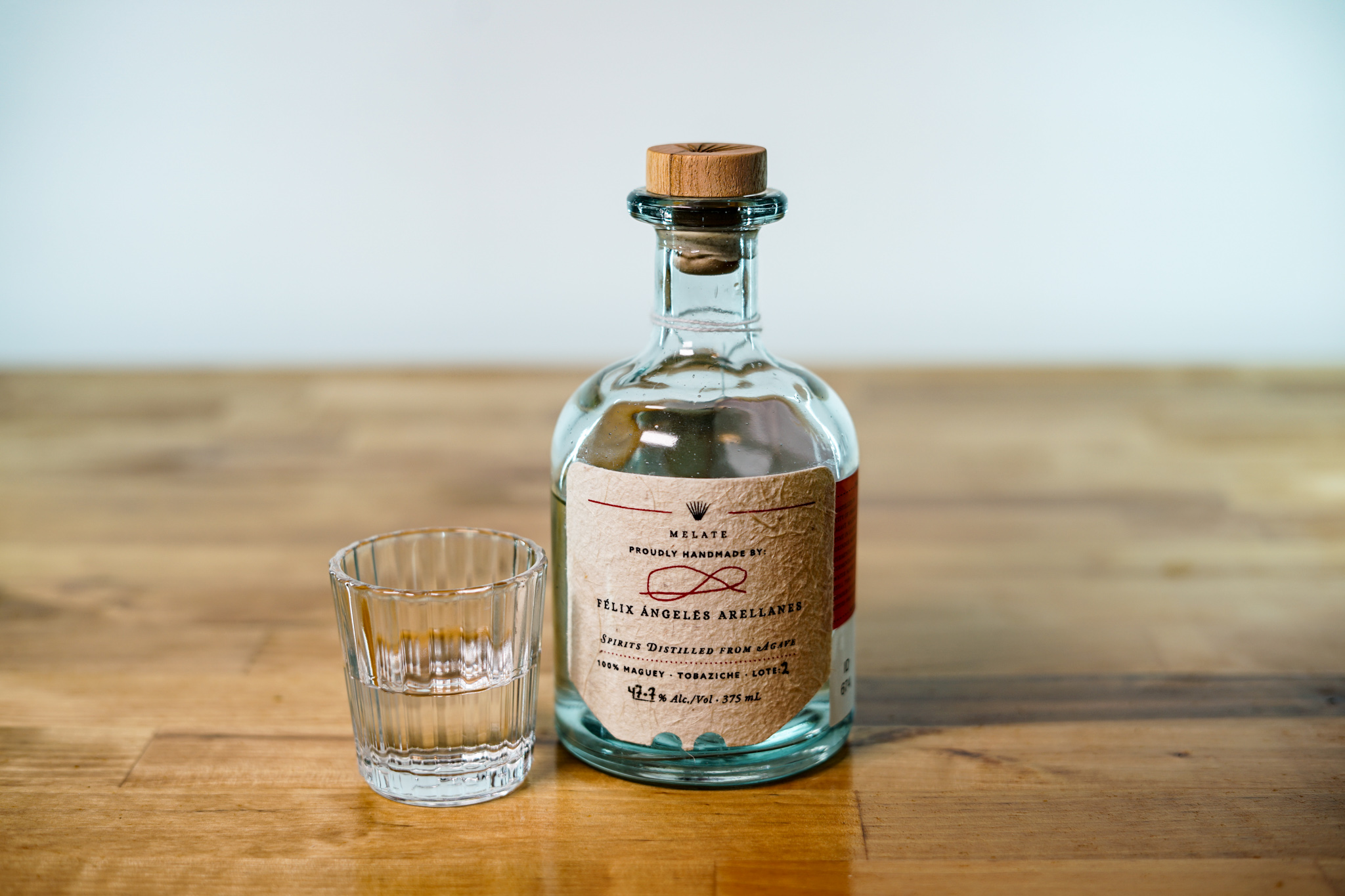 The Schtick:
Distilled using a clay pot in Saint Catarina Mina, Felix Angeles Arellanes produced this Tobaziche for Maguey Melate. This is notably Lot 2 – though I've not yet tried Lot 1.
---
Review #1792 | Mezcal Review #161
Distiller: Felix Angeles Arellanes
Bottler: Maguey Melate
Brand: Maguey Melate
Selection:
ABV: 47.7% ABV
Age: NA
---
Nose: Extremely fragrant. Lots of pepper, stanky agave, beef and garlic, ammonia, cashew and some soil. Bizarre but really complex
Taste: Rich on the palate. Cassia, meaty and vegetal. Not crisp in the string bean way. This reminds me of cinnamon, beef broth, soil and garlic. Extremely savory.
Finish: Short to medium finish. Bitter, earthy, meaty and savory
Overall: This is someones cup of tea but I"m not wooed by it. It's well made but the flavors don't encapsulate some of the things I love most about Mezcal.
Thanks for reading!
Rank: 5
---