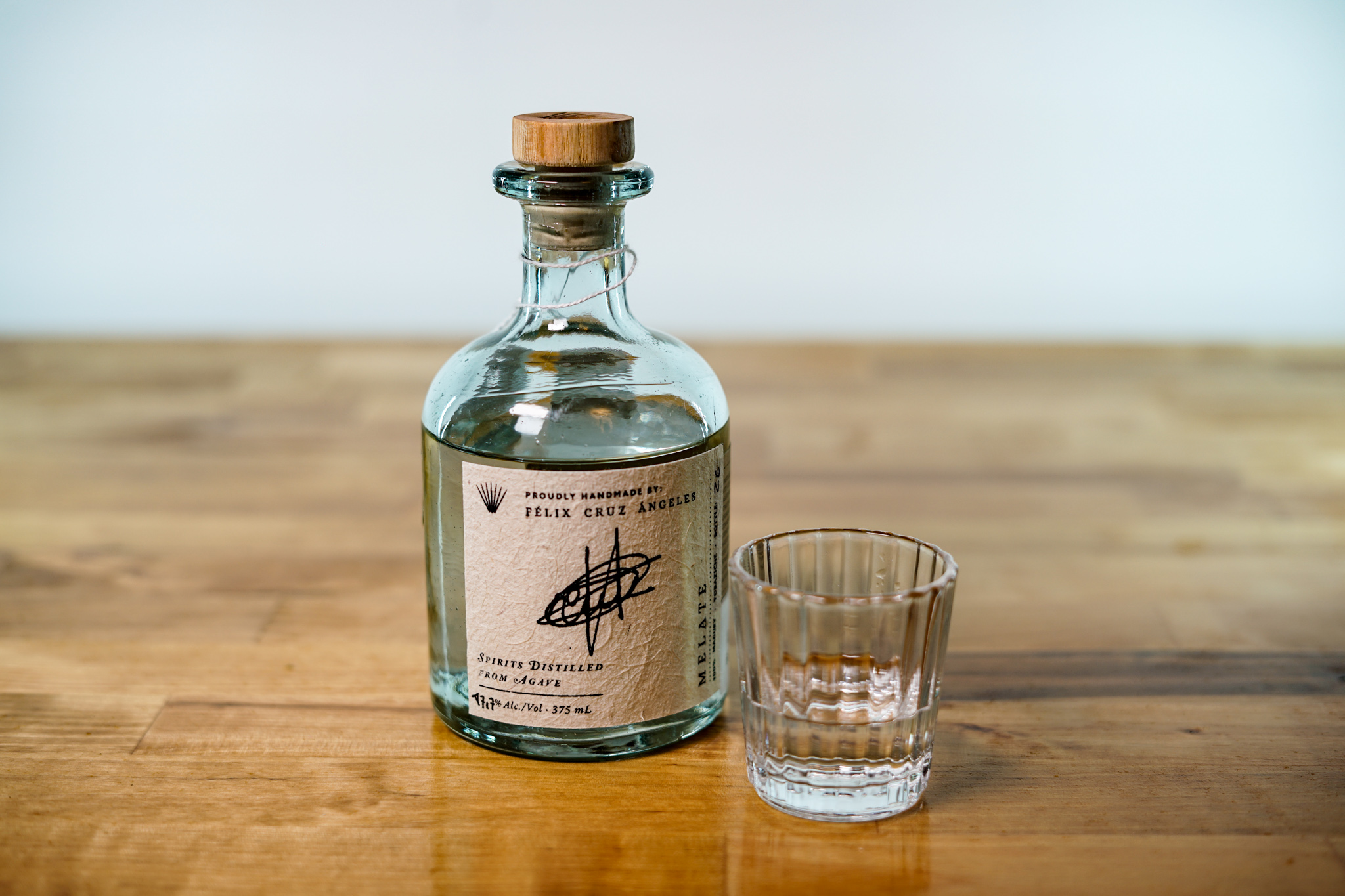 The Schtick:
Distilled using a clay pot in Saint Catarina Minas by the vertiable Felix Cruz Angeles, this Tobaziche is sure to be packed with flavor. Bottled by Maguey Melate in mid 2020.
---
Review #1785 | Mezcal Review #154
Distiller: Felix Cruz Angeles
Bottler: Maguey Melate
Brand: Maguey Melate
Selection:
ABV: 47.7% ABV
Age: NA
---
Nose: Savory, beef forward, landed with brine, soapstone, pepper, onions and garlic. Epitome of savory umami.
Taste: Sweet at first – notes of buttercream and honey – before a bovine sized hammer slams into your palate. Pepper, slate, garlic and onion, notes of beef broth. Rich on the palate, a bit more balanced than some other Tobaziche I've had recently.
Finish: Medium in length, no heat, the savory continues for quite some time.
Overall: Still a beef broth bomb, but better than some recent other Tob's.
Thanks for reading!
Rank: 6
---