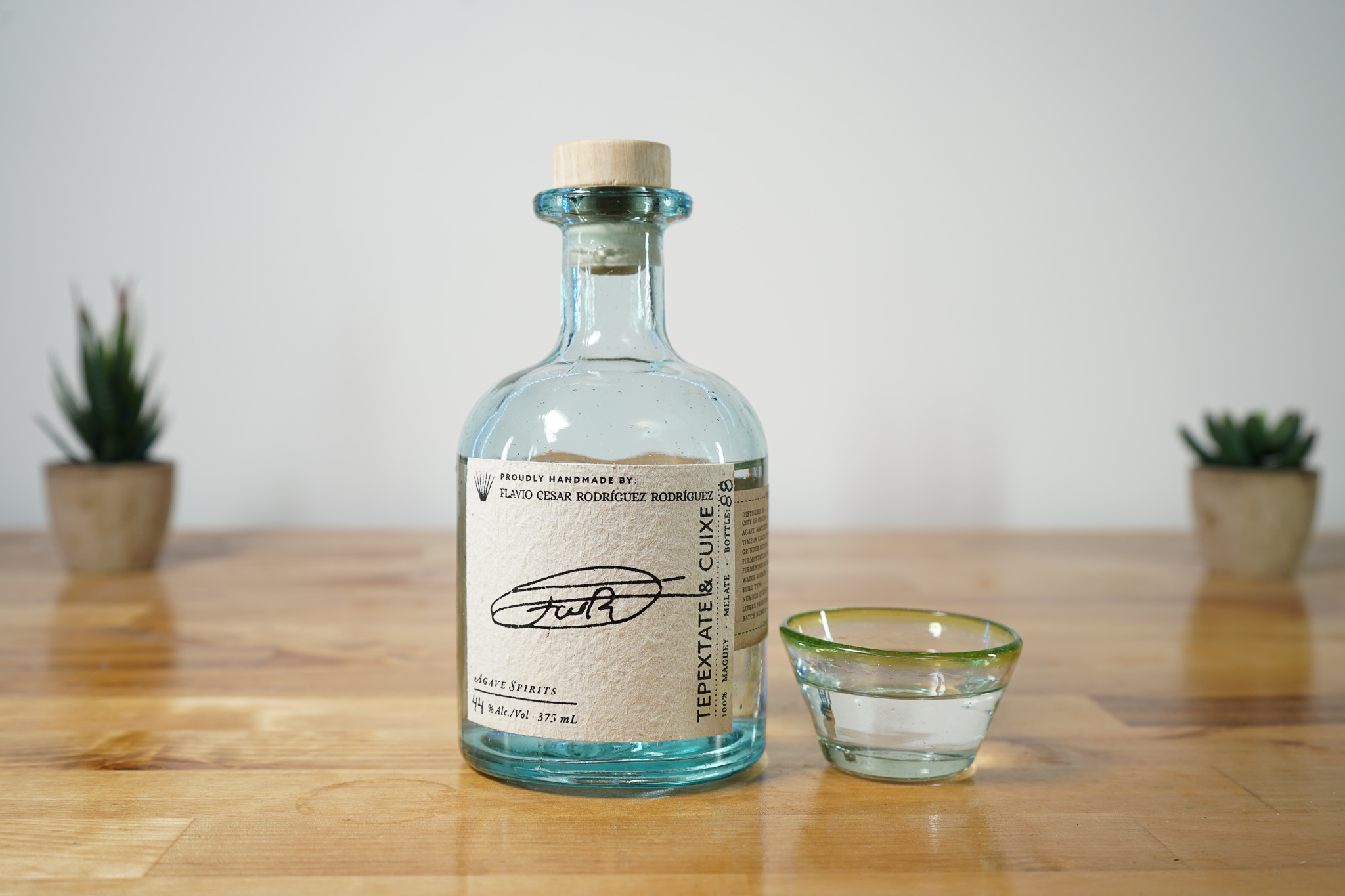 The Schtick:
Distilled by Flavio Cesar Rodriguez Rodriguez in Ocotlan, this ensamble combines Tepextate and Cuixe, two Karwinskii's.
---
Review #2063 | Mezcal Review #217
Distiller: Flavio Cesar Rodriguez Rodriguez
Bottler: Maguey Melate
Brand: Maguey Melate
Selection:
ABV: 44% ABV
Age: NA
---
Nose: OH! Wow – this is sweet on the nose. Very different than I expected (this is why Agave is so fun). Big, rich, creamy sweetness. Honey, vanilla bean, confectioners sugar, sugar cube. Blends nicely with a hint of pepper, some fresh salinity and just a dab of tepextate "greenness".
Taste: Rich on the palate. Lots of slate, sweetness, pepper and a touch of clay. Extremely mineral forward for a Karwsinskii ensamble.
Finish: Short finish, bitter and punchy. Pepper, clay, slate again. Not my favorite of the finishes – very one noted and a touch acrid.
Overall: A rockstar right from the gate that loses steam just ahead of the finish, this Tepextate and Cuixe ensamble is fun and interesting, though definitely not my favorite of the recent MM releases. It's still very good, but from the opening nosing, I had expected this would carry higher if it could maintain its quality.
Thanks for reading!
Rank: 6
---