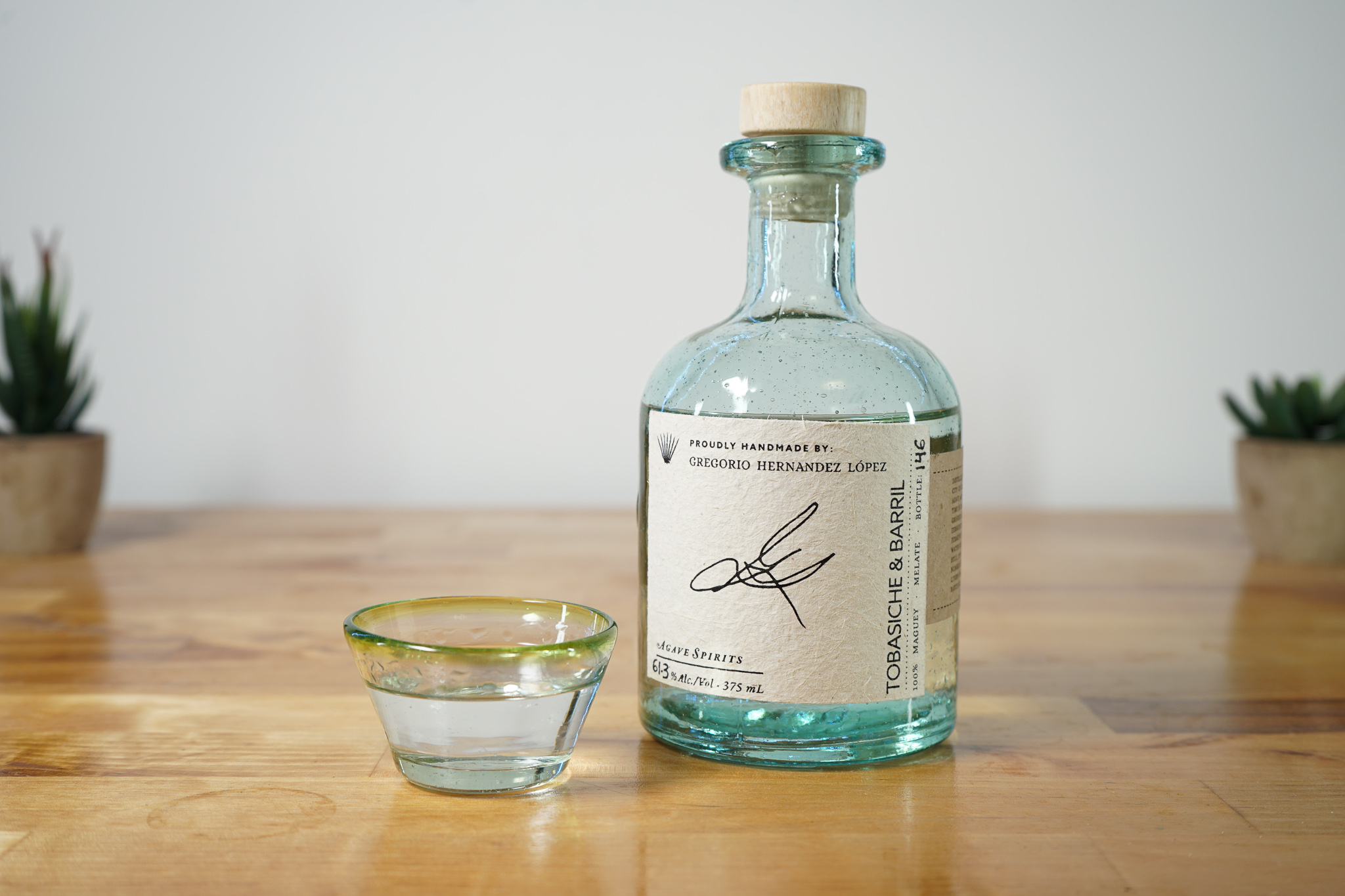 The Schtick:
Distilled by Gregorio Hernandez Lopez in Ejutla, this unusually high proof release comes to us as an ensamble combining Tobasiche and Barril.
---
Review #2066 | Mezcal Review #218
Distiller: Gregorio Hernandez Lopez
Bottler: Maguey Melate
Brand: Maguey Melate
Selection:
ABV: 61.3% ABV
Age: NA
---
Nose: Powerful and bold without a trace of ethanol. Fresh paint, some varnish and clay, sweet honey and a touch of ash.
Taste: Bold on the palate, rich and viscous. There's not a doubt to the drinker this is high proof – it's not punishing but the ethanol is certainly not hiding. Paint-y, varnish-y, creamy and faintly chemical. Ash smoke, burning wood, a touch of pepper.
Finish: Long finish that hangs on the jaw and in the back of your throat. Smoky and creamy, sweet with a tough of burning rubber and more pepper.
Overall: Bold and interesting, this particular release is not short on flavor, although it does suffer a tad in terms of complexity. It's notably drinkable, so go easy on this one – it'll sneak up otherwise.
Thanks for reading!
Rank: 6
---