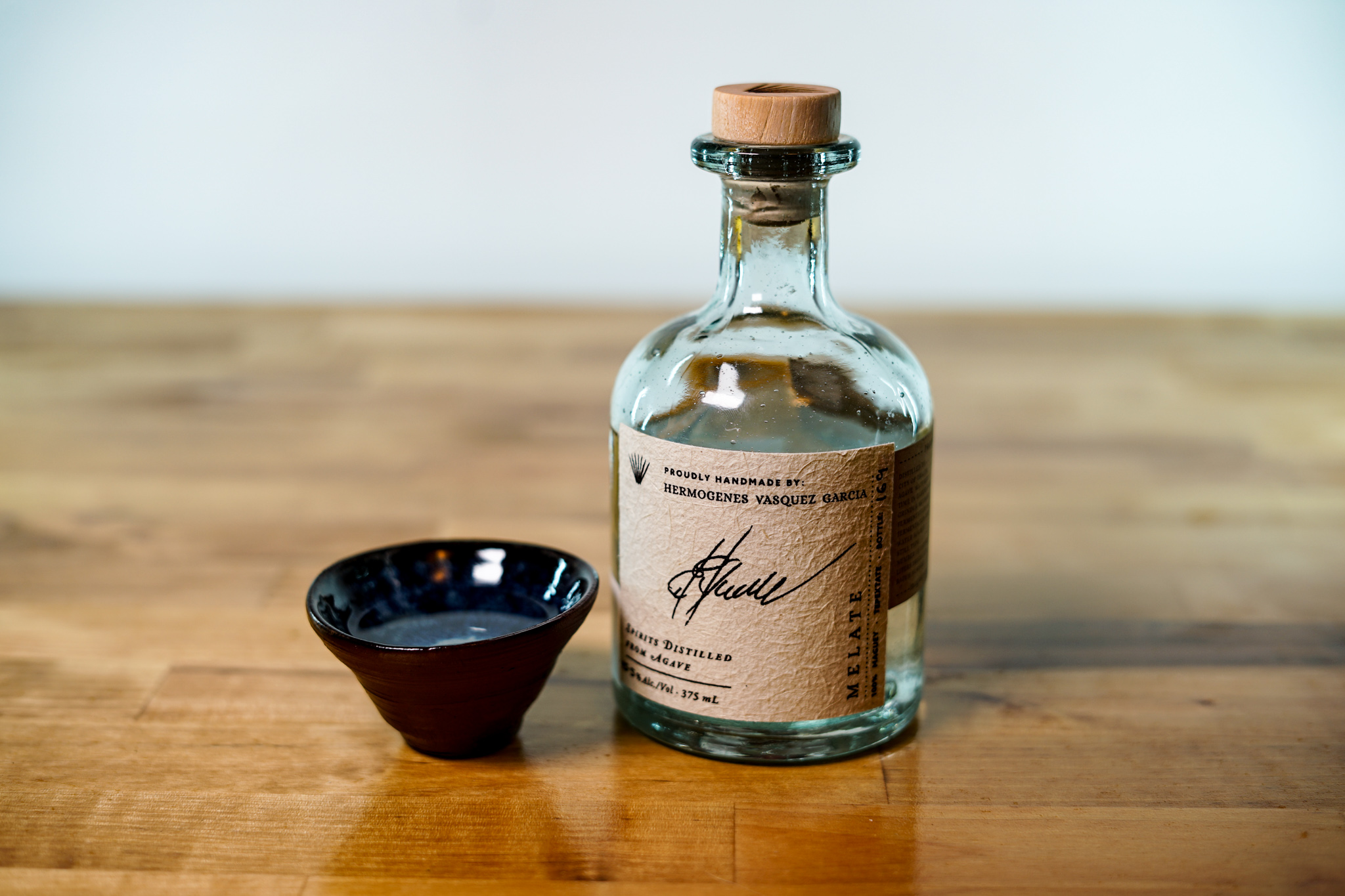 The Schtick:
Hermogenes Vazquez Garcia distilled this Tepextate on copper in a bottling for Maguey Melate.
---
Review #1782 | Mezcal Review #151
Distiller: Hermogenes Vasquez Garcia
Bottler: Maguey Melate
Brand:
Selection:
ABV: 45.5% ABV
Age: NA
---
Nose: Vibrant and bold – fruity and herbacious. Jalapeño peppers, sweet apple, string bean, cabbage and a supremely crisp rainwater note. Clean, faintly menthol-y, extremely effervescent. Rich icing, honey, lime zest.
Taste: Powerful and complex on the palate. Notes of jalapeño, string bean, snow peas, hint of ash. Lovely soil driven terroir, stark minerality. Crisp and clean. Mouthfeel is rich while ethanol is low.
Finish: Long powerful finish that leaves all my favorite things about Tep hanging. Extremely well balanced, tons of herbaceous and vegetal greens with smoke, pepper, sweet cream and more.
Overall: There is nothing I'd change about this Tepextate. It's perfect.
Thanks for reading!
Rank: 10
---