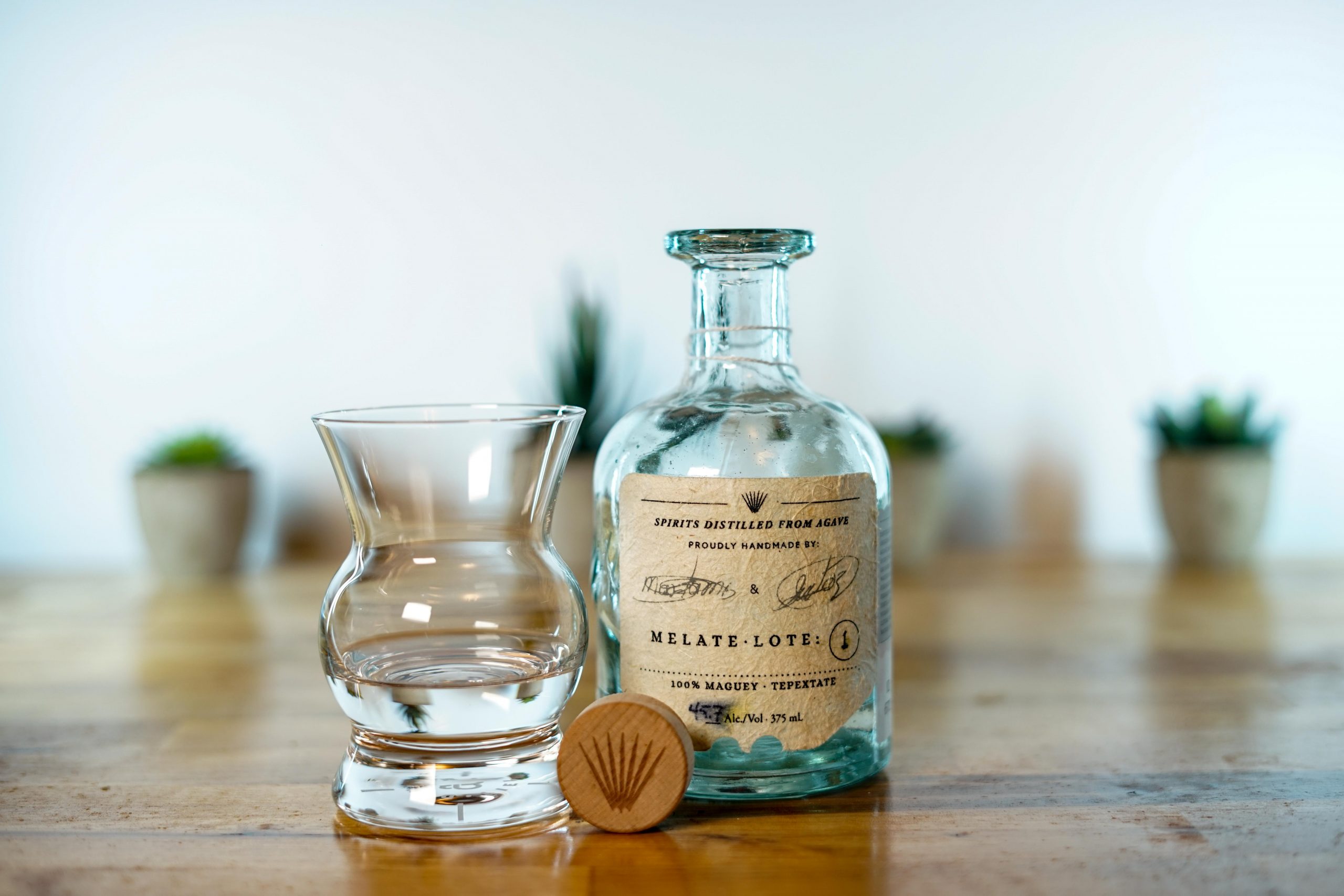 The Schtick:
Distilled by Marta and Isaac Garcias in San Lorenzo Albarradas, this expression is distilled twice on copper using 20 year old Tepextate agave. Let's get to it.
---
Review #1763 | Mezcal Review #147
Distiller: Marta Garcia
Bottler: Maguey Melate
Brand: Maguey Melate
Selection:
ABV: 45.7% ABV
Age: NA
---
Nose: Extremely fresh and vegetal. Loaded with bell pepper, snap pea, big big vegetable notes. Romaine lettuce, faint pepper and minerality, crisp rainwater and fresh cut leek. Wild and complex.
Taste: Bright on the palate – quite complex. First taste brings bell pepper, string bean, jalapeno. The longer it rests, the sweeter and more mineral forward it becomes, ending with leek, ash and a touch of crispness.
Finish: Short finish, but it's delightful and clean.
Overall: This is an excellent look at a Tep that goes all out in "green" field notes on the palate but brings balance and complexity to the finish, without going too overboard. A masterpiece from Marta and Isaac.
Thanks for reading!
Rank: 7
---