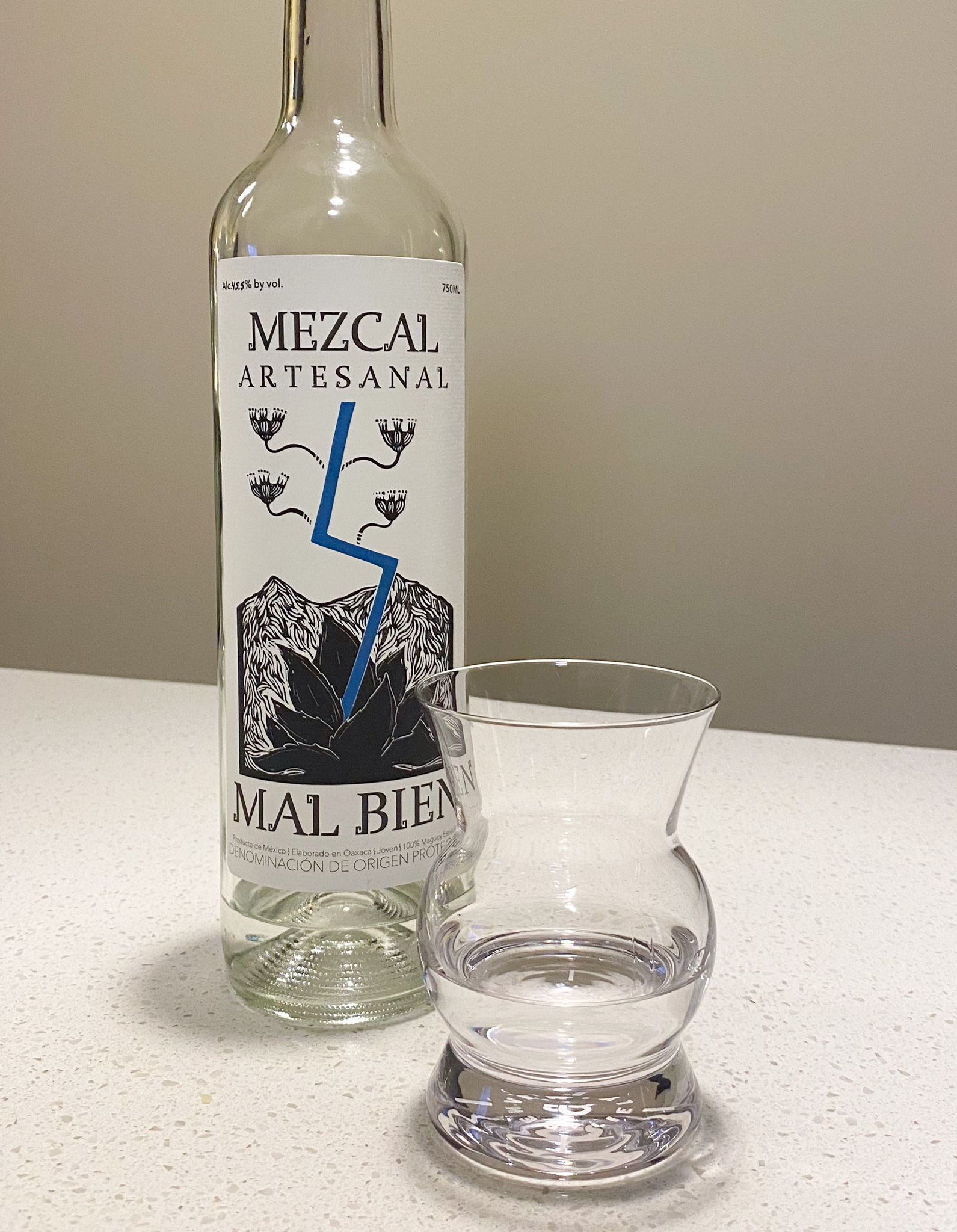 The Schtick:
Distilled by Lucio Morales Lopez in San Dionisio Ocotepec, this Espadin is produced on a copper still at an altitude of almost 1700 meters. Let's dive in.
---
Review #1455 | Mezcal Review #76
Distiller: Lucio Morales Lopez
Bottler: Mal Bien
Brand: Mal Bien
Selection:
ABV: 45.5% ABV
Age: NA
---
Nose: Sweet cream, lemon zest, pepper, faint clay, berries. Sweet, faintly decadent.
Taste: Thin to medium mouth feel. Sweet cream, pepper, faintly vegetal. Minerality, clay, some faint fruits. Really complex, surprisingly so, and delicious.
Finish: Long, sweet and rich. Faintly smoky, complex sweetness with a hint of fruitiness.
Overall: Big fan, I like this a lot. It's easily on par with Marca Negra Espadin, perhaps a bit better, depending on the day. I'd happily pick up another when I run low on Espadin.
Thanks for reading!
Rank: 6
---