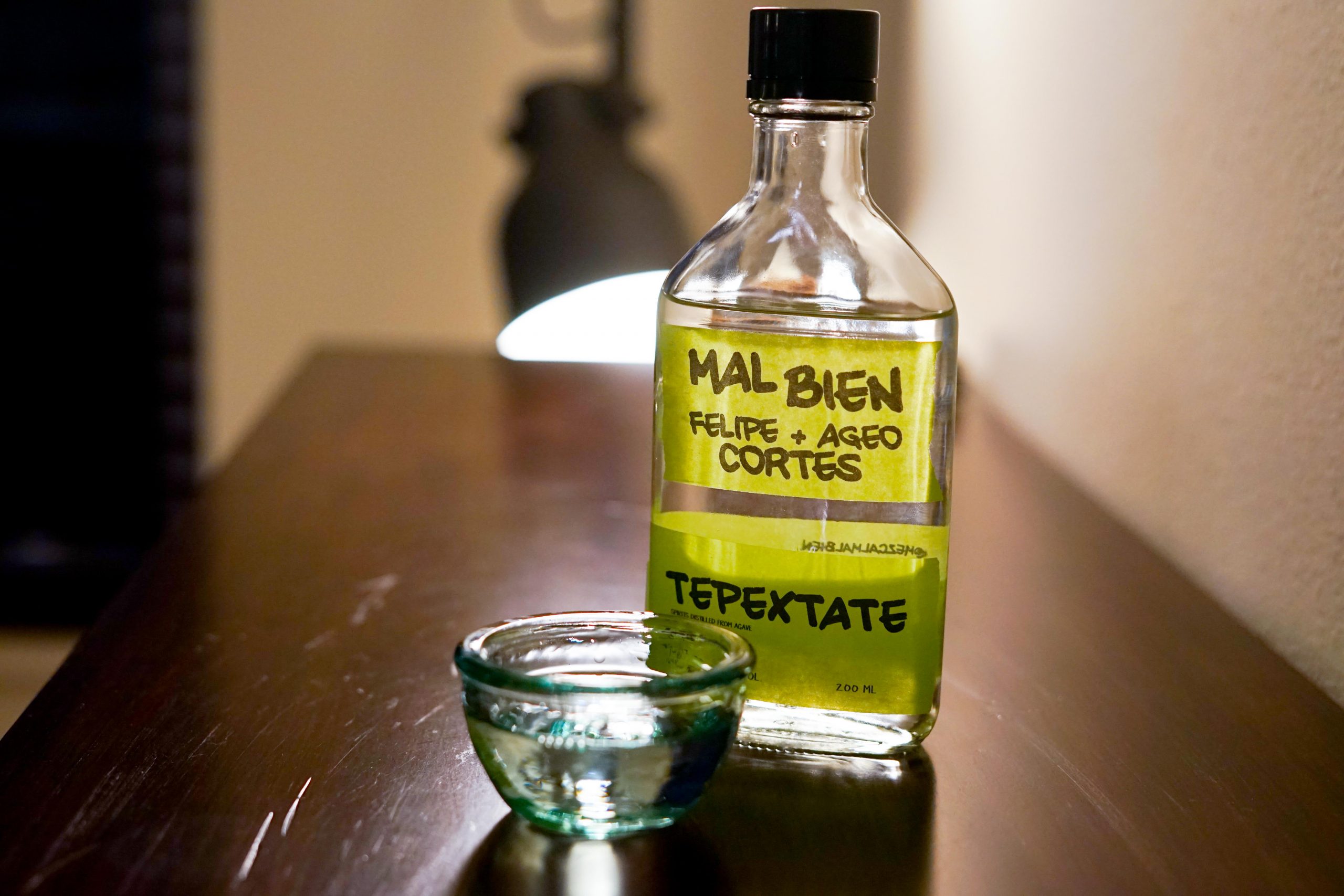 The Schtick:
Distilled by Felipe and Ageo Cortes for Mal Bien, this bottling of Tepextate agave comes to us from a new project – Agave Mixtape, from their first Batch 001 mixtape box. As a huge Tepextate fan, and an even greater fan of Cortes' work, this is an exciting bottling, and I'm looking forward to diving in. Let's get to it.
---
Review #1745 | Mezcal Review #144
Distiller: Felipe Cortes
Bottler: Mal Bien
Brand: Mal Bien
Selection: Agave Mixtape
ABV: 45.89% ABV
Age: NA
---
Nose: Bright, crisp jalapeno peppers. Rain water, vinegar, pickled onion, sweet cream and lime zest. Bright, vegetal, peppery, and loaded with complexity.
Taste: Rich on the pepper. Quite a lot of pepper, soap stone, cream. Peppery, honey, green bean and almost a cherry fruit. Papaya, ash and crisp jalapeno. Quite the complexity, and extraordinarily fresh and "tep-like".
Finish: Long, vegetal, rich and peppery. Big blast of fresh rainwater, bell pepper, and sweetness.
Overall: Whew – so much going on in this expression. The Tepextate character is undeniable and it runs free and unbridled here. So much complexity, vegetation and "freshness". Nice work.
Thanks for reading!
Rank: 7
---