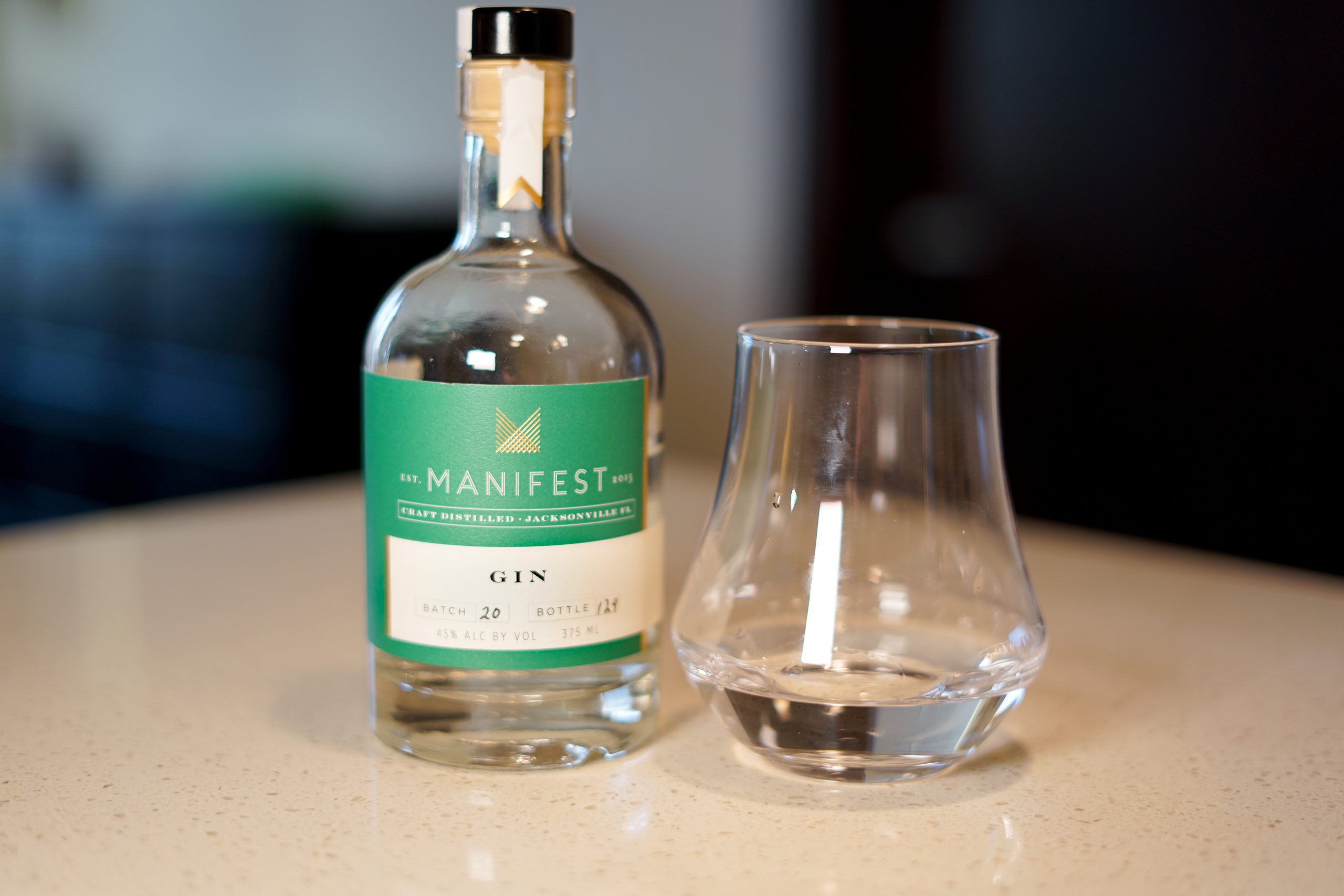 The Schtick:
Ginvitational Day 6! Distilled from wheat, Manifest Gin is Florida's first organic gin. Produced with juniper, angelica root, and other botanicals, this one has had my eye for some time. I discovered they sell 375ml bottles, and had to jump on one to give it a go. Let's dive in.
---
Distiller: Manifest
Bottler: Manifest
Brand: Manifest
Selection:
ABV: 45% ABV
Age: NA
---
Nose: Pungent juniper, some lemon peel and limestone. Fresh and acidity, rich and herbaceous. Some sweetness, mostly juniper, a hint of pepper.
Taste: Rich mouth feel. Tons of flavor here – loads of sweet cream, juniper, cardamom, pepper and a nice mineral component. Heat is very much in check and its absence only helps accentuate how rich the mouth feel is.
Finish: Short on the finish, a bit of astringency, but nothing wild. Lemon peel, some lime, pepper and fresh baked bread. Honey, juniper and berries.
Overall: Really nice overall. I like this a lot, and it works so well in a martini it's ridiculous.
Thanks for reading!
Rank: 6
---