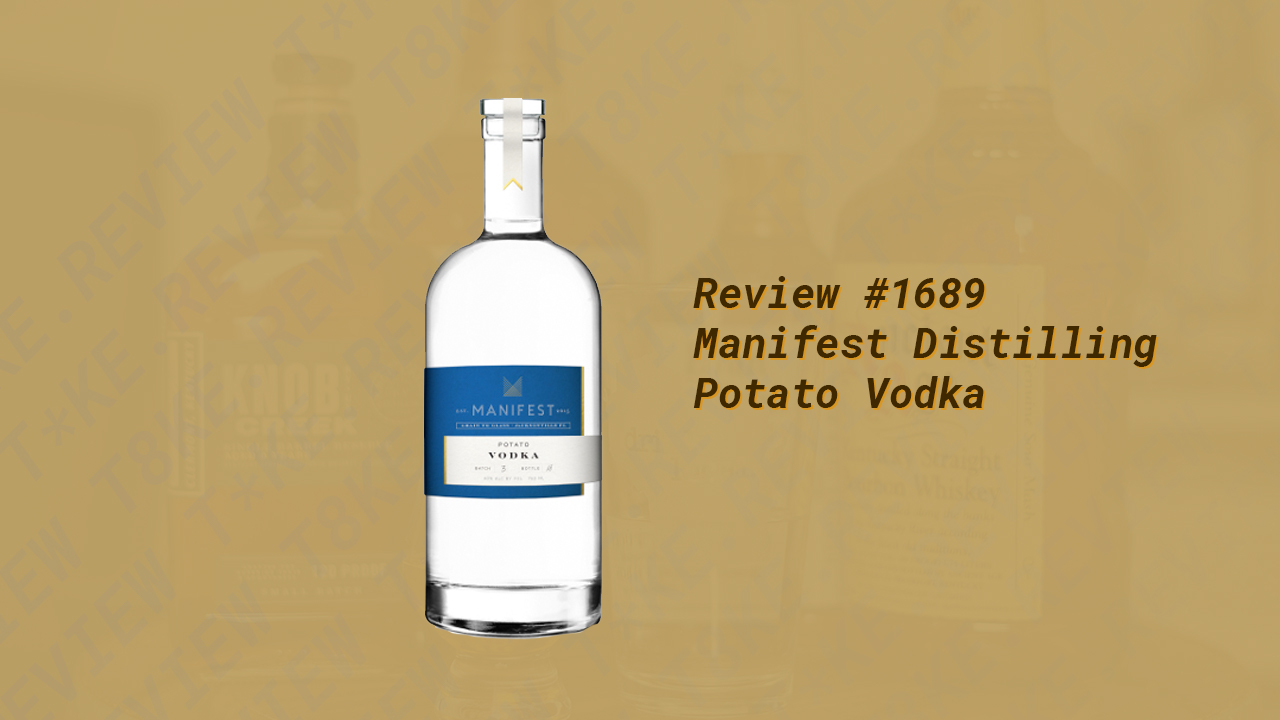 The Schtick:
Distilled from the mighty potato, this Potato Vodka from Manifest is redistilled at Manifest after a first distillation at a craft distillery in Idaho. This bottling is entirely hearts, diluted before bottling, produced from 100% non-GMO potatoes. Let's get to it.
---
Review #1689 | Vodka Review #7
Distiller: Manifest
Bottler: Manifest
Brand: Manifest
Selection:
ABV: 40% ABV
Age: NA
---
Nose: Sweet on the nose – faint must but quite a bit of rich sweetness. It reminds me a lot of a couple wheat based vodkas Ive had lately, but with a bit more sweetness and cream.
Taste: Thin on the palate initially but sweet and pleasant. Faint cream, light pepper, hint of ethanol, some supple mouthfeel, even as it dilutes with saliva.
Finish: Quite nice on the finish. Sweet again, naturally so, and creamy. Departs cleanly without a nasty ethanol bite or a chemical essence.
Overall: To me what most often separates good and terrible vodkas is the finish and the back palate of the mouth feel. Most have a nasty, gross chemical presence they leave behind with heavy ethanol. This was the opposite, leading with a nice aroma, some pleasant flavor on the palate, though light, and a pleasant finish to pair. Overall, pretty darn good, especially for a vodka.
Thanks for reading!
Rank: 6
---