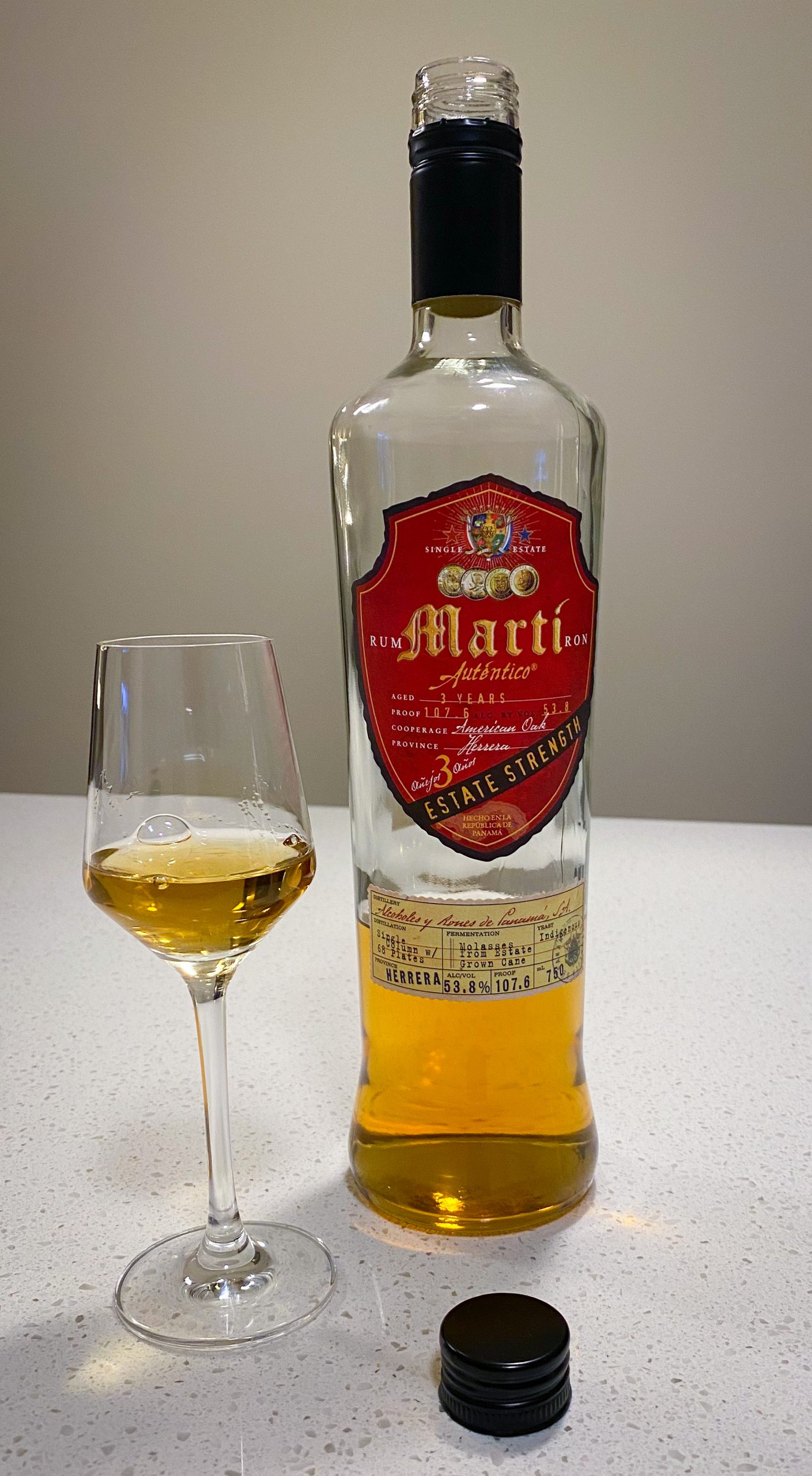 The Schtick:
Distilled by Alcoholes y Rones de Panamá and overseen by Carlos Exquivel, Marti rum is grown using the plantation's cane and yeasts sourced from the skin of the estate's pineapples. Their rum is matured in American oak casks. This 3 year, high proof rum is lightly dosed, with no more than 5 grams of sugar per liter. Let's see how this is.
---
Distiller: Alcoholes y Rones de Panamá
Bottler: Marti
Brand: Marti
Selection:
ABV: 58.3% ABV
Age: 3 Years
---
Nose: Ethanol, toffee, fresh and grassy,. Light molasses. Not super complex, but nothing afoul here either.
Taste: Sweet – burnt sugar and toffee. Lightly grassy. Faintly tannic. Some astringency, some growing heat, and a bit of bitterness.
Finish: Short, hot and bitter. Lots of burnt sugar and some astringent plastic.
Overall: I'm not a fan of this. No wonder its so inexpensive. I'd avoid this.
Thanks for reading!
Rank: 2
---