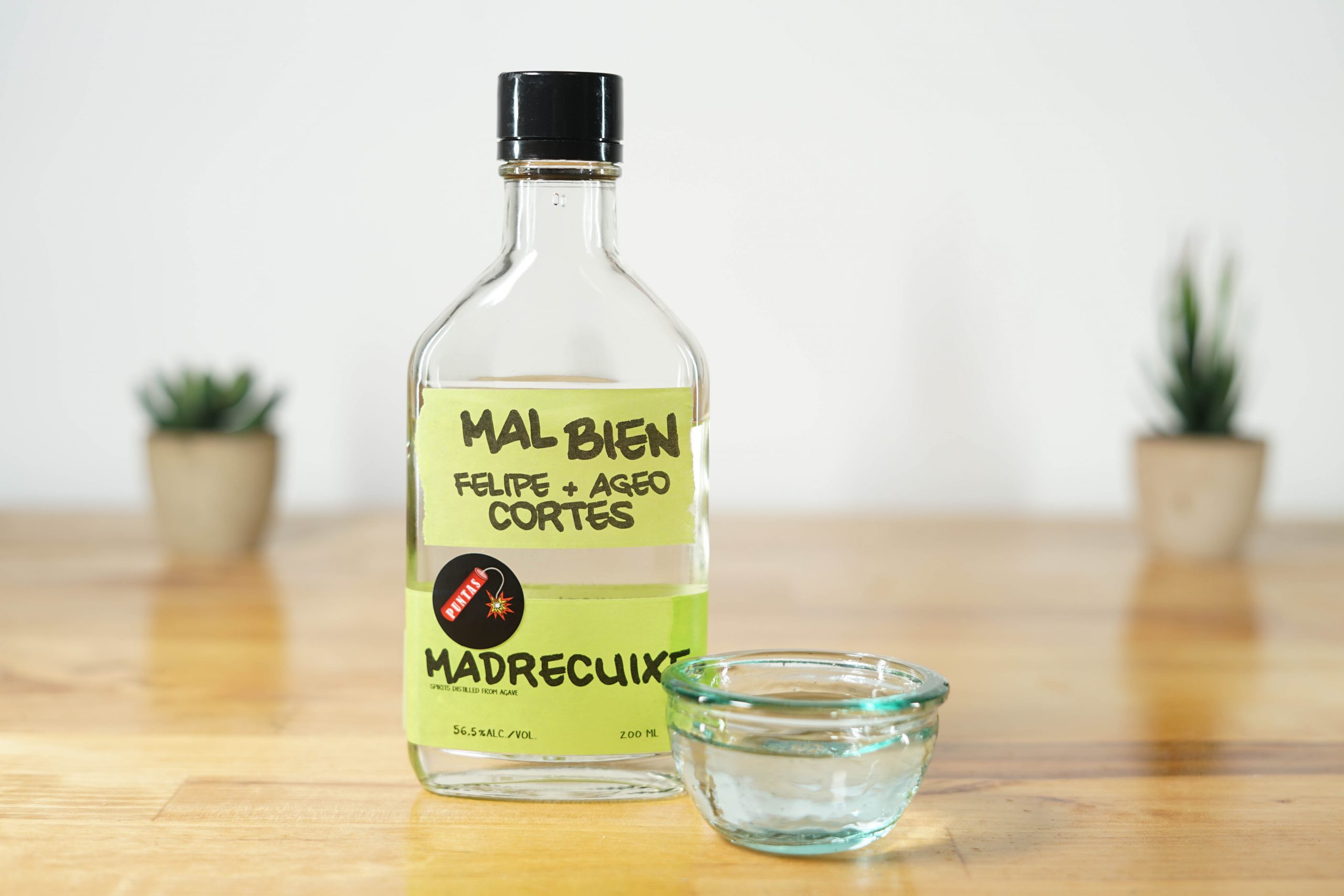 The Schtick:
Distilled by Felipe + Ageo Cortes for Mal Bien, this release for Agave Mixtape is especially exciting: it's Madrecuixe Puntas – something we don't really see that often, if at all.
---
Review #2004 | Mezcal Review #200
Distiller: Felipe and Ageo Cortes
Bottler: Mal Bien
Brand:
Selection:
ABV: 56.5% ABV
Age: NA
---
Nose: Incredibly bright on the nose – apples, pears, melon, plum, caramel. The sweetness really is oddly caramel like – and I love it. Sweet, creamy, acidic and fruity.
Taste: Powerful on the palate. Apples, pears, pepper, honey and vibrant salinity and earth character. Rich mouthfeel.
Finish: Long finish. Ashy, some vinyl, apples, cedar and lovely plum and lime.
Overall: Wow. Incredible and fun. Puntas is a bottling to respect, but it's just so much fun to drink. The vibrancy is wild, and that nose is captivating.
Thanks for reading!
Rank: 8
---