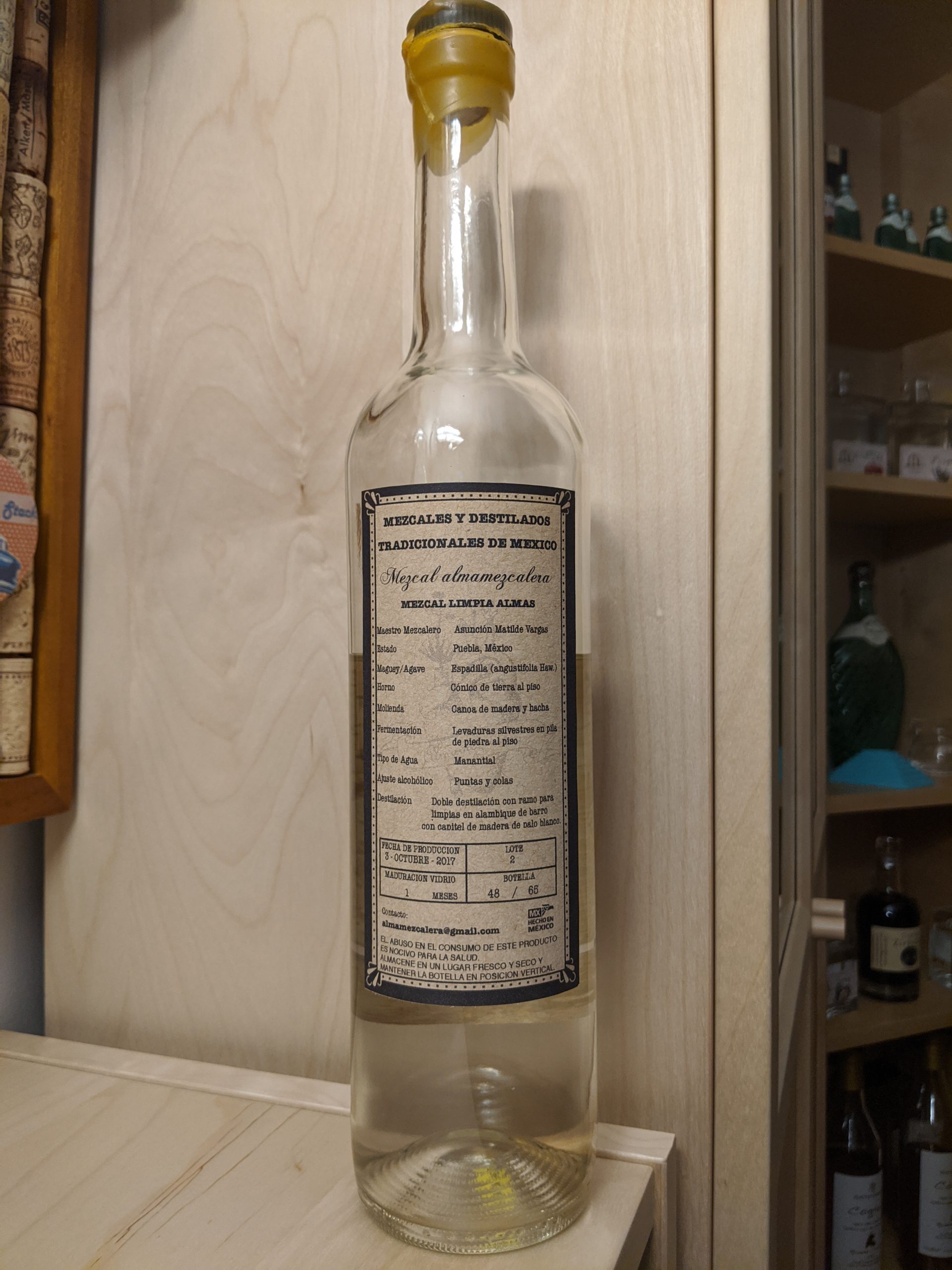 The Schtick:
Distilled by Asincion Vargas, this Espadin is a rare release from Almamezcalera featuring an elevated ABV compared to most releases, along with the addiiton of herbs similar to temazcal. This is Lot 2, from 2017.
---
Review #1394 | Mezcal Review #63
Distiller: Asuncion Matilde Vargas
Bottler: Asuncion Matilde Vargas
Brand: Asuncion Matilde Vargas
Selection:
ABV: 59% ABV
Age: NA
---
Nose: Anise, celery, jelly bean candy, vanilla custard. Clove, slice drops. Grassy cotton candy. The anise is impressive.
Taste: Sweet vanilla, massive anise. Sasparilla, faint plastic. Lightly acrid. Reminds me more of absinthe then mezcal. Interesting. Rich mouth feel but hot.
Finish: Long, floral and peppery. Jasmine, lavender, anise. Some woody notes.
Overall: Bonkers weird, unique and interesting. Anise is massive all through out – something totally new to me.
Thanks for reading!
Rank: 6
---