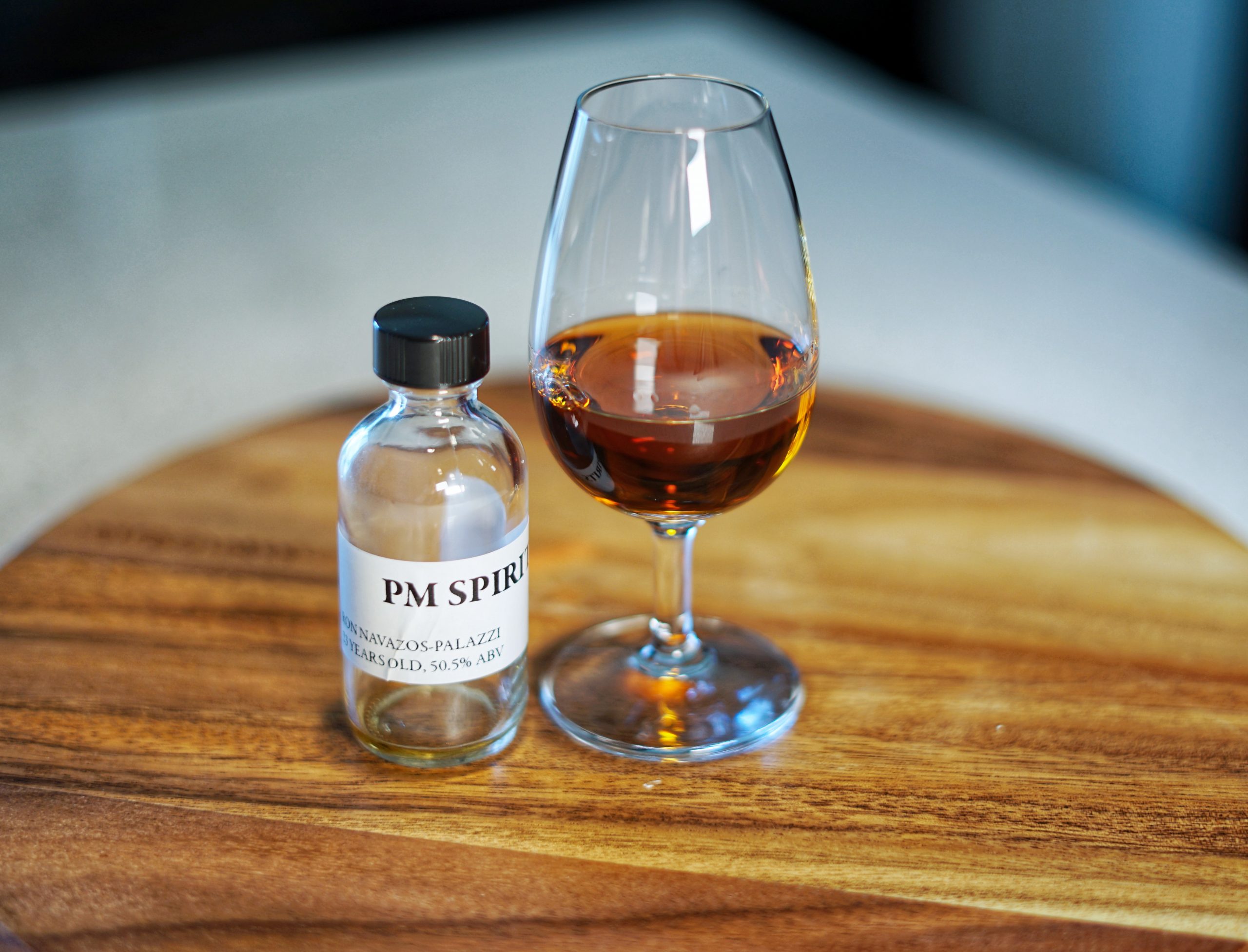 The Schtick:
Distilled at an undisclosed producer in the Antilles, this 23yr cask strength rum comes to us via the Navazos Palazzi labeling of old, fun rums. Distilled from molasses using a column still, this is aged first for 5 years in bourbon barrels in the tropics, and then 18 years further in oloroso casks in Spain. This release comprises 900 bottles, and is bottled at cask strength, with no coloring, additives or filtering. For the observant among us, the label is off by 1% ABV, so this is actually 51.5% ABV. Let's give it a go.
---
Distiller: Undisclosed
Bottler: Navazos-Palazzi
Brand: Navazos-Palazzi
Selection:
ABV: 51.5% ABV
Age: 23 Years
---
Nose: Rich toffee, sweet molasses, nice oak structure and some tobacco. Pretty decadent, lots going on, without being overoaked, which is a truly welcome surprise. This is old for rum.
Taste: Sweet and rich on the palate – blackberry, molasses, buttered popcorn and pungent pipe tobacco. Really rich, syrupy mouth feel and the heat is very well behaved. The oak is holding the sweetness in check here, and doing quite well.
Finish: Long, rich and sweet. Some cocoa, lots of tobacco and a rich cola note that fits really well into the oak structure. It's powerful, syrupy and savory.
Overall: Big fan of this one. Even for the age, this avoided being too bitter, which is very impressive, though is very clearly due to the split nature of the aging. I prefer this to the 15, which I didn't particularly expect. I'm fairly sensitive to things that are over oaked and unduly tannic and this is neither of those things. Hooray.
Thanks for reading!
Rank: 7
---