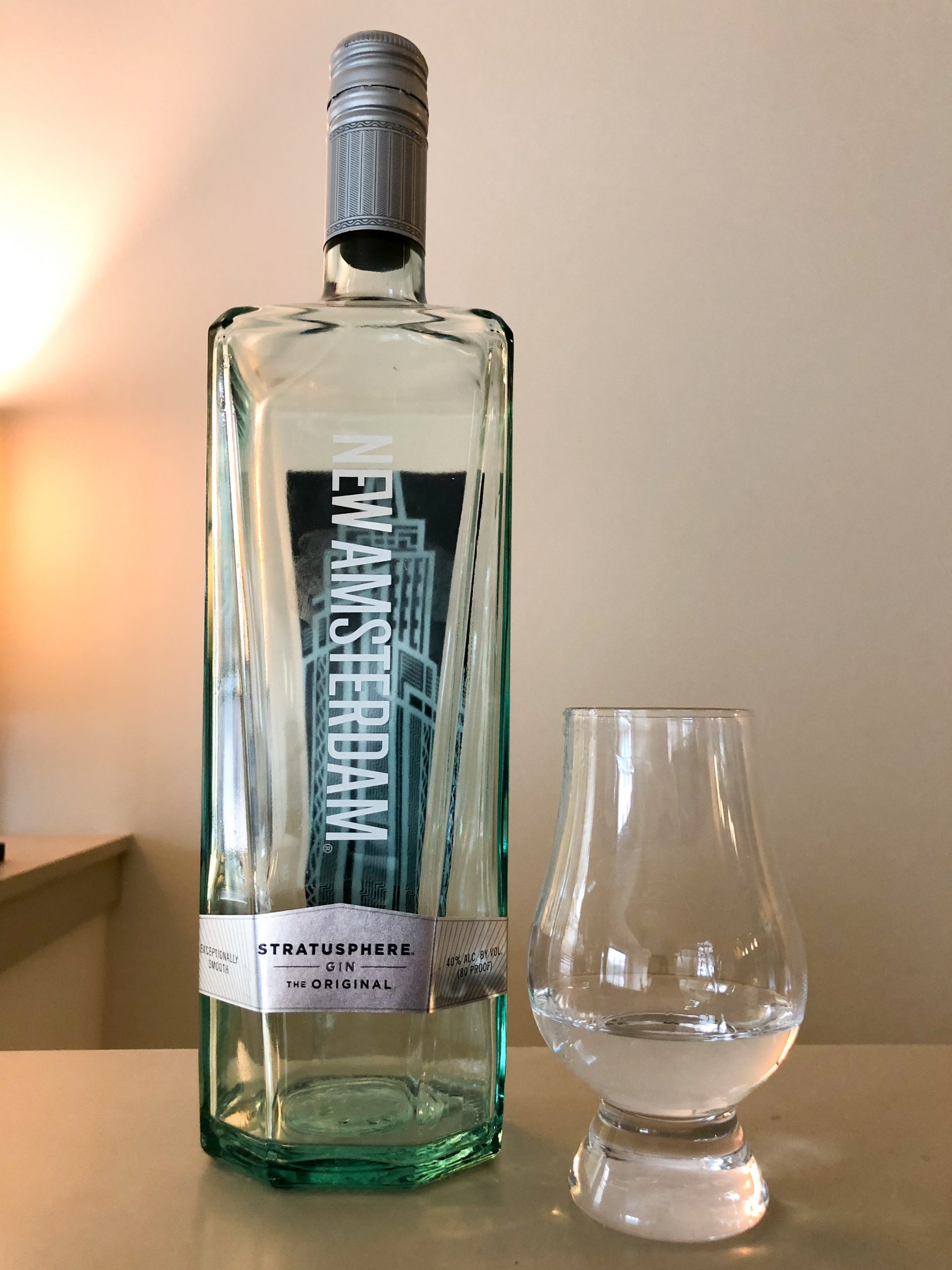 The Schtick:
"New Amsterdam Gin is crafted with botanicals, citrus, and a nod to juniper. As one of the best gins available, its a modern take on the 400-year tradition. The smooth finish lets you drink this flavorful gin straight or as the centerpiece of a perfect martini." – New Amsterdam Website. So, we have a lightly juniper-ified gin. Its ubiquitous and inexpensive, so lets see how it is.
---
Distiller: Modesto
Bottler: New Amsterdam
Brand: New Amsterdam
Selection:
ABV: 40% ABV
Age: NAS
---
Nose: Ethanol, confectioners sugar, bright citrus peel, light juniper.
Taste: Thin but no heat. Sweet with mild bitterness. Lots of grain, lime, orange peel, confectioners sugar. Almost a funky corn note. Weird.
Finish: Long, rich and loaded with pepper, orange peel, sweet cream and light juniper.
Overall: Honestly, and this feels dirty to say, but this is shockingly fine. Amazing? No. Bad? Definitely not. This makes an excellent rail gin in whch you expect to make majority cocktails with a pour on the rocks here and there.
Thanks for reading!
Rank: 5
---