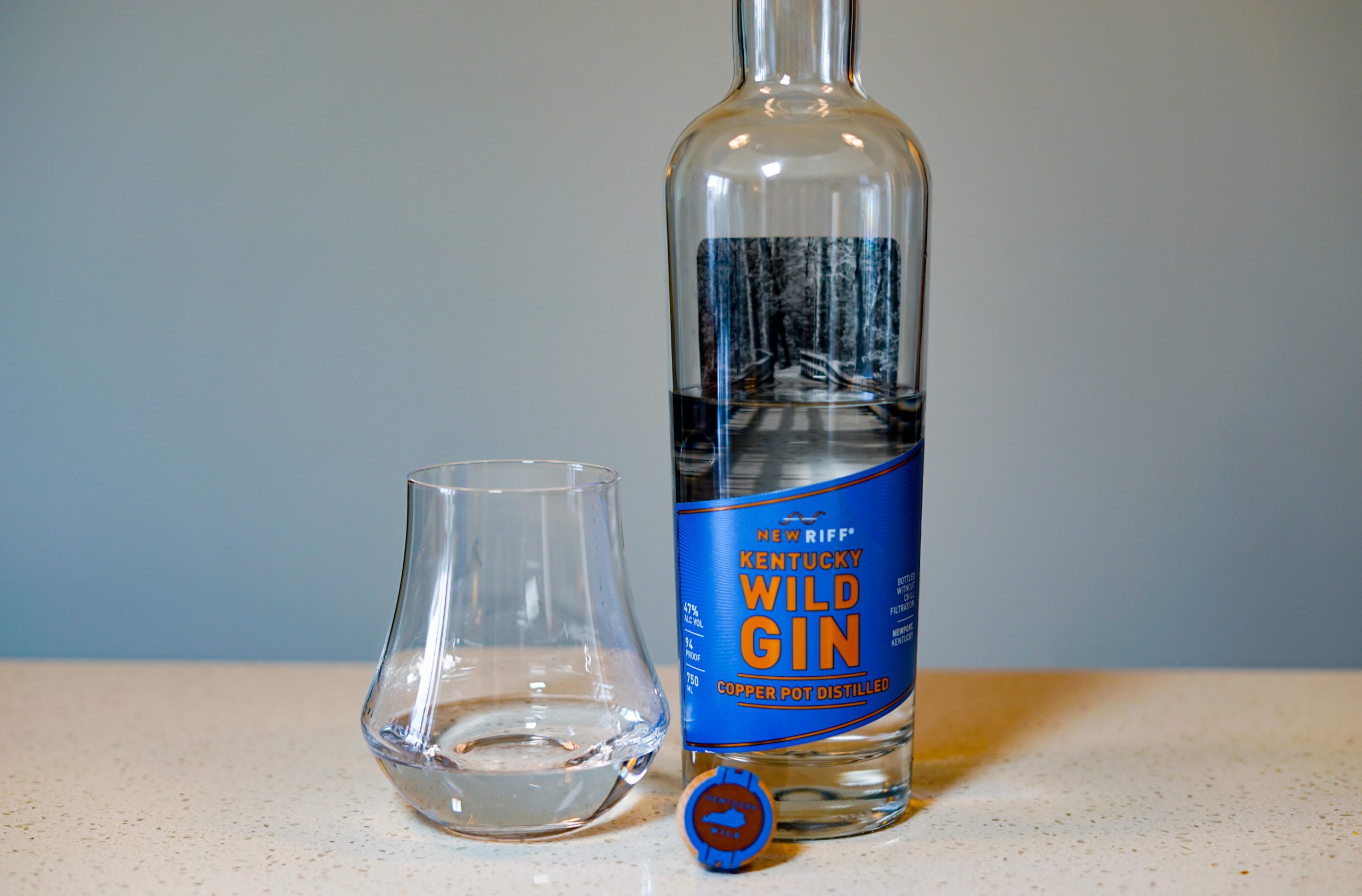 The Schtick:
Ginvitational Day 22! New Riff Kentucky Wild Gin is the star of today's gin review. Distilled on a copper pot still and bottled without filtration, this American style gin contains a variety of botanicals, including many that are native to the Ohio valley. New Riff is commonly known for their whiskey, which is quite good, so I'm looking forward to reviewing this gin from their distillery as well. Let's get to it.
---
Distiller: New Riff
Bottler: New Riff
Brand: New Riff
Selection:
ABV: 47% ABV
Age: NA
---
Nose: The nose on this gin is filled with cream, confectioners sugar, pepper, some lemon curd and a hint of malt. Sweet, zesty citrus plays nicely with the rising bread notes and some hefty pepper.
Taste: The palate is medium thickness, it coats well but does not convey that really rich mouth feel. Heat is very much in check, though. Lots of vanilla, clove, some pepper and orange peel. Lemon zest and crisp juniper.
Finish: The finish is shorter, but pleasant. The juniper, pepper and lemon zest stick more to the spotlight, allowing the creamy sweetness to fade along with the vanilla.
Overall: Overall, this is very good, with a lot going for it. To me, this is a neat sipper. It sort of gets buried in cocktails, especially if bitters or aggressive citrus are involved, but it did work pretty well with a nice tonic and just a hint of lime. This is a gin I wouldd drink neat or on a rock with ease, and I am loving that complexity.
Thanks for reading!
Rank: 6
---