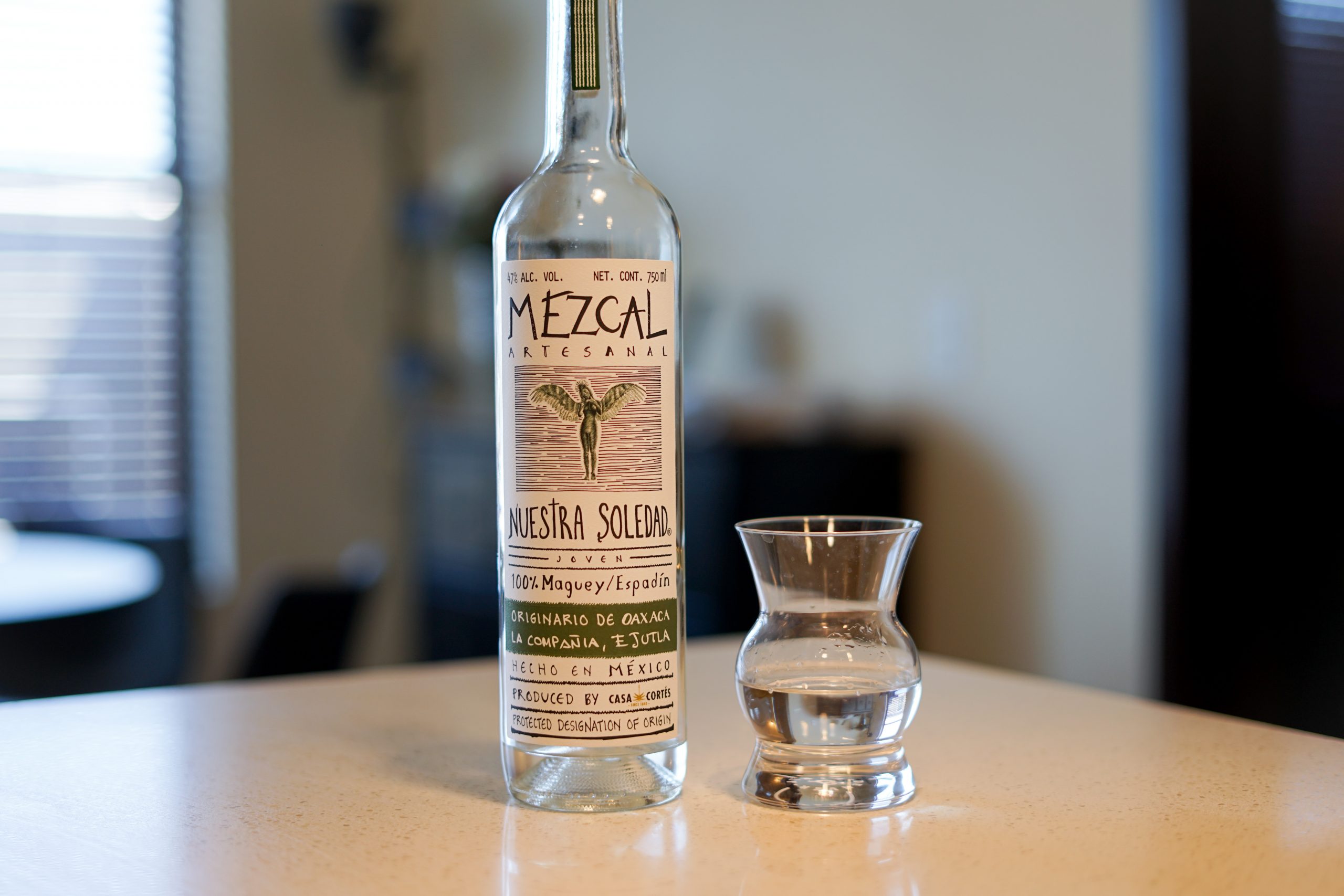 The Schtick:
Distilled by Pablo Vasquez Garcia, this is Edition 60 of his Espadin Mezcal distilled in Ejutla. 2018 Release, batch PVGES010319NS. Let's get to it.
---
Review #1542 | Mezcal Review #99
Distiller: Pablo Vasquez Garcia
Bottler: El Jolgorio
Brand: Nuestra Soledad
Selection:
ABV: 47% ABV
Age: NA
---
Nose: Bright citrus peel, white pepper, faint walnut and delightful pepper, earthy clay and honey.
Taste: Thin mouth feel, but loaded with flavor and complexity. Sweet almond, snappy pepper, some clay and wood smoke. Melon on the back of the tongue. Ethanol is just right, and the smoke is perfectly integrated.
Finish: Long, crisp and refreshing. The notes are pleasant – lots of mango, sweet sugar, crisp pepper – and they wisp off the tongue. The finish leaves us with a hint of limestone, and a tiny bit of wood smoke, and then it's off.
Overall: Big fan of this one. Excellent complexity and integration, and the finish is stellar. Excellent craftsmanship is evident.
Thanks for reading!
Rank: 7
---