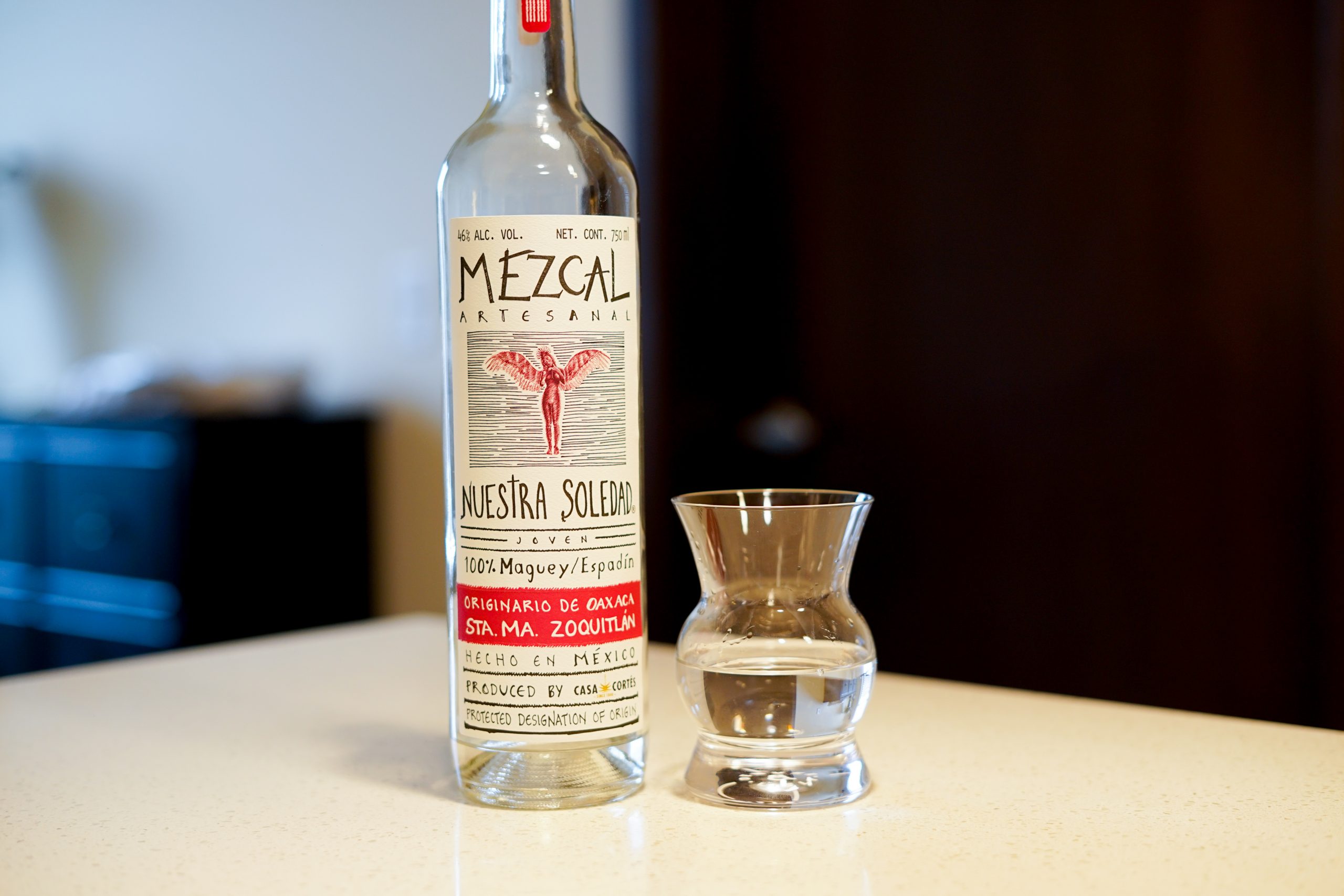 The Schtick:
This is the first of a small series of Nuestra Soledad reviews. I have all but the Lachigui, which unfortunately doesn't seem to be available anywhere right now, to review so this should be a fun time. This is the Zoquitlan, produced by Jose Parada Valera. Edition 13, 2018, batch IPMES240718NS. Let's get to it.
---
Review #1539 | Mezcal Review #98
Distiller: Jose Parada Valera
Bottler: El Jolgorio
Brand: Nuestra Soledad
Selection:
ABV: 46% ABV
Age: NA
---
Nose: Sweet cream, strawberry, blackberry, pie crust and pepper. Fruity and sweet.
Taste: Full mouth feel, some pepper and clay. Heat is in check, lots of earthy terroir and minerality. The fruits have all but dissipated, leaving faint sweet traces behind. More earthy here, with some creamy sweetness on the back palate.
Finish: Long, sweet and rich. Lactic sweetness here, with vanilla bean, rich earth and some berry.
Overall: Overall, this is real complex, with lots going on. A lot of it is really interesting, too, as I can't remember the last time I had the nose on a mezcal come across so berry fruit forward, and I'm into it.
Thanks for reading!
Rank: 6
---