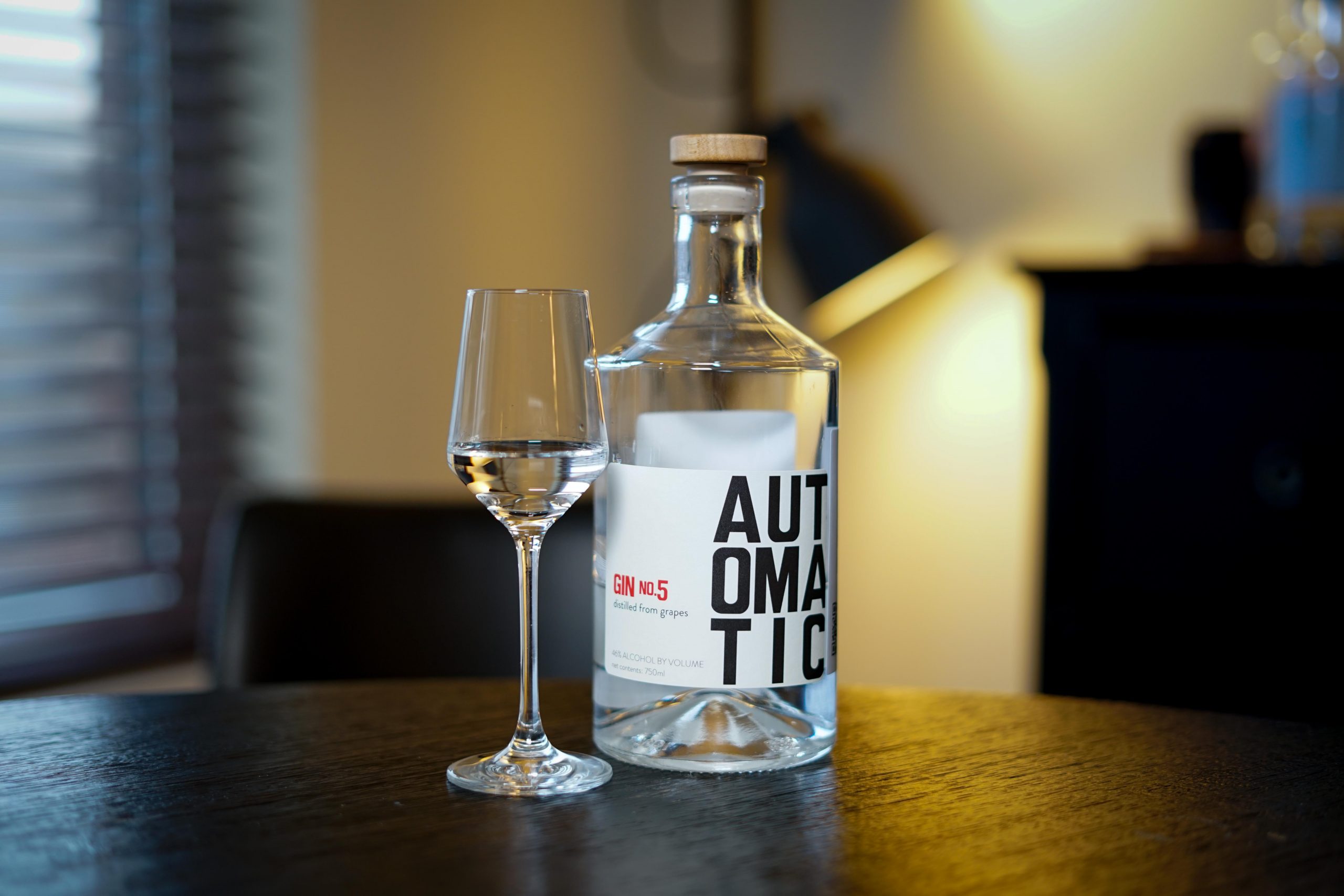 The Schtick:
Distilled from grapes in Oakland California, the aptly named Oakland Spirits Company produces Automatic Gin No. 5. There isn't a whole lot of info out there on this bottle, but I picked it up with the rest of the Automatic line as bottles for the Ginvitational, so we'll get a glimpse of each. Let's dive in.
---
Distiller: Oakland Spirits Company
Bottler: Oakland Spirits Company
Brand: Oakland Spirits Company
Selection:
ABV: 46% ABV
Age: NA
---
Nose: Really bright and powerful, lots of grape essence here, some garden vegetable, quite a bit of fruit sweetness.
Taste: Sweet, malty, fruit forward once more. A bit of ethanol, some pepper, sourdough crust. Fruit elements are without a doubt part of the palate, lots of grape character here.
Finish: Medium finish, but hot once more. The ethanol is a bit more bridled compared to the Uptown Dry, but it's still a bit hot in the finish than it feels like it should be for 46% ABV.
Overall: Unique and fun, the grape character is fascinating, but the ethanol is a bit dominant.
Thanks for reading!
Rank: 5
---