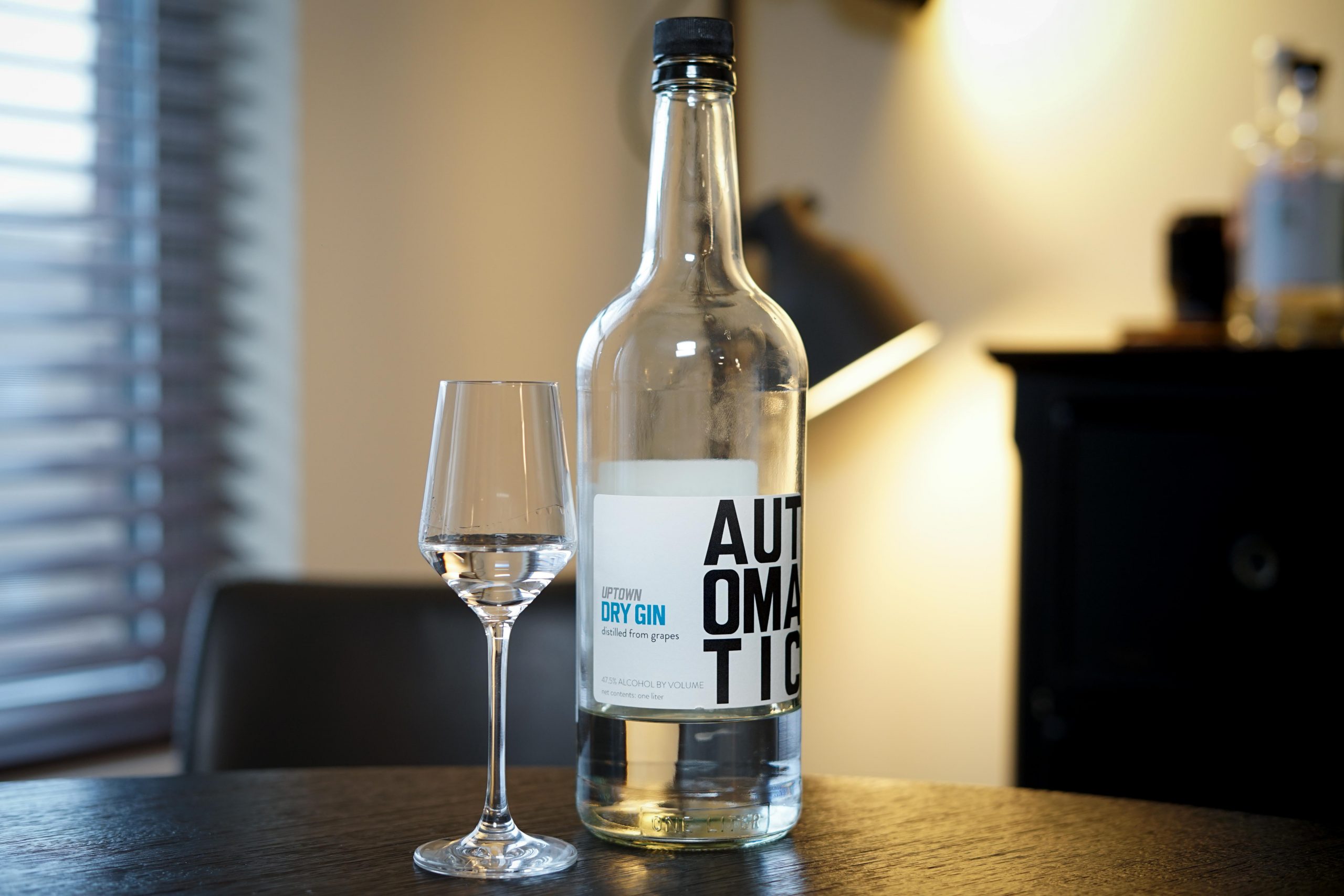 The Schtick:
Distilled from grapes, Oakland Spirit Company's Automatic Uptown Dry Gin is their "rail" offering – a budget friendly gin that comes in a larger, one liter, format. There's not a lot of information regarding what specifically they do differently here compared to their premium gins, but the price was attractive when I was purchasing their No5 and Sea Gin, so I gave it a spin. Let's see how it was.
---
Distiller: Oakland Spirits Company
Bottler: Oakland Spirits Company
Brand: Oakland Spirits Company
Selection:
ABV: 47.5% ABV
Age: NA
---
Nose: Floral, immediate hit from the juniper. Light perfume to it, almost a little jasmine or something, bright, enticing. Not super sweet, or over the top with juniper, either.
Taste: Thin on the palate, not a super rockstar mouth feel, but plenty of flavor. Honey, lavender, juniper, hint of cucumber. Nice qualities here.
Finish: Long finish. Ethanol is a bit forward, comes on a bit strong in the finish. Pepper, some strong coriander.
Overall: Alright, but a bit harsh here and there. Great in a mixed drink, though, which explains why this is considered OSCO's rail gin. I really enjoyed a G&T, a couple variations on fruit slings, and even a couple experimental lemon forward drinks with this. Wasn't great in a martini, which checks out.
Thanks for reading!
Rank: 4
---