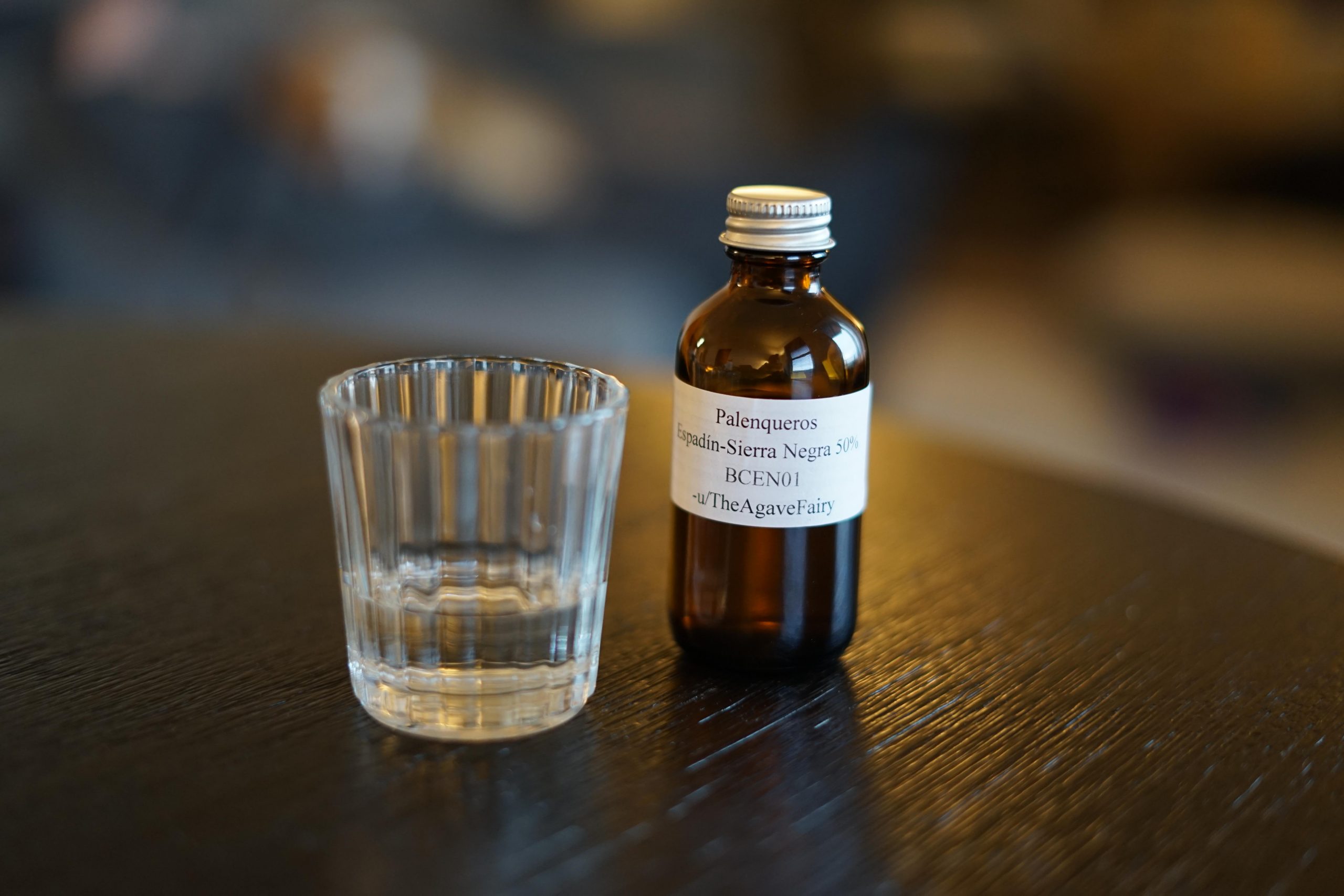 The Schtick:
Distilled on copper, this agave ensamble from Don Baltazar Cruz comes to us as a blend of Espadin and Sierra Negra. It was distilled in San Luis Del Rio and bottled at part of the Single Palanque project/crossover by Tradicion Chagoya and Velier. Let's get to it.
---
Review #1653 | Mezcal Review #129
Distiller: Don Baltazar Cruz Gomez
Bottler: Palanqueros
Brand: Palanqueros
Selection:
ABV: 50% ABV
Age: NA
---
Nose: Delightfully desserty and creamy. Latex paint, cream cheese frosting, lemons and some honey. Faintly chemical.
Taste: Sweet on the palate before a hint of vinegar creeps in. Sweet cream, light pepper, faint rising bread, some cocktail onion and a hint of minerality. Neither too sweet, nor too funky, a shred of earth hangs out and sits on the back palate.
Finish: Long, sweet and smoky. This almost drinks like a really savory tequila, with lots of honey, some agave funk, cream, earth and clay. I could drink this all day long blind and potentially confuse it for a really nice Tesoro or perhaps a rich take on Tapatio. None of these things are bad – the finish is savory and rich in a way I love.
Overall: This starts a bit meek, but ends bold and demanding. I love the transition here, and this is a quick favorite of mine from the Palanqueros portfolio.
Thanks for reading!
Rank: 7
---