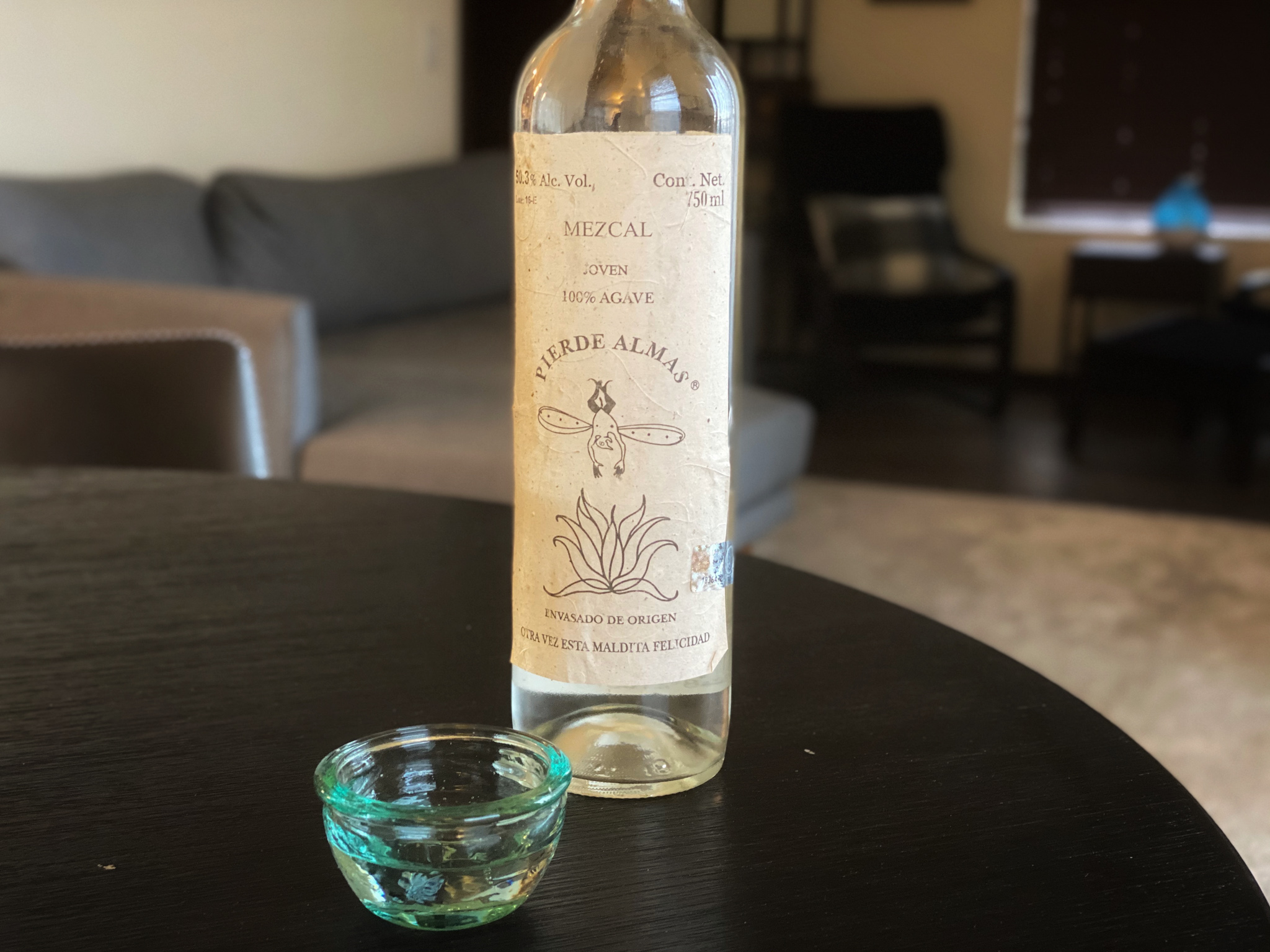 The Schtick:
This is an older lot from Pierde Almas, from 2016, produced using Espadin Agave, fermented in small wooden pots, and distilled twice on copper. Let's see how it is.
---
Review #1452 | Mezcal Review #75
Distiller: Gregorio Velasco Luis
Bottler: Pierde Almas
Brand: Pierde Almas
Selection:
ABV: 50.3% ABV
Age: NA
---
Nose: Sweet vanilla, melon, pepper and a weird caramel note – something I usually get from more barrel aged spirits. Like a delightful, mineral forward, crisp Riesling, it's sweet, loaded with minerality and some pepper. Faint graham cracker, lovely floral essence.
Taste: Rich on the palate – thick, but with an absence of heat. Sweet cream, lots of clay and pepper. Faint anise, some ashy wood smoke. Nice melon component that plays well with pineapple and crushed stone.
Finish: Long, rich, smoky and sweet. The finish is dominated by smoke, lending a bit of a heavy hand. While I like it, a bit more balance would aid here.
Overall: I like this a lot, but the heavy handed lack of balance in the finish is a little unbalanced. That said, I'm a big fan otherwise and really have enjoyed working through this bottle.
Thanks for reading!
Rank: 6
---