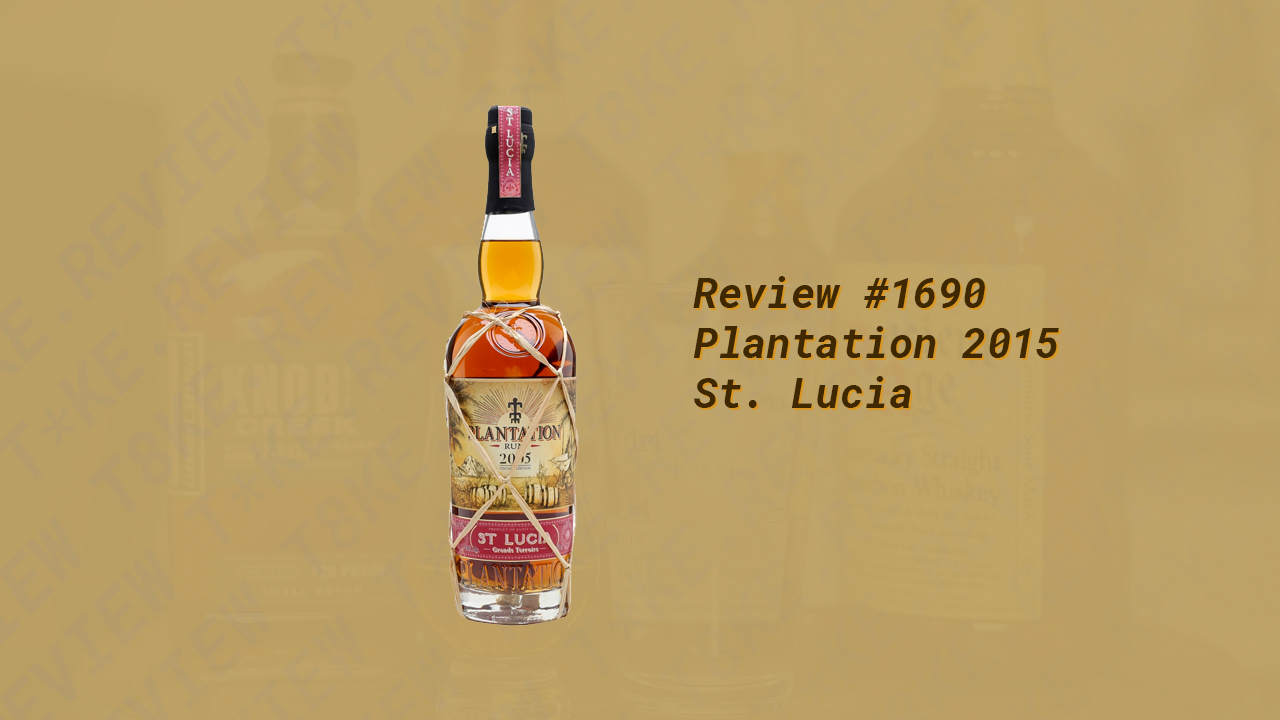 The Schtick:
This is a review of a bottle I tried blind – a friend poured it and gave me the reveal when I handed in my notes. Let's dive in.
---
Review #1690 | Rum Review #105
Distiller: St Lucia Distillers
Bottler: Plantation
Brand: Plantation
Selection:
ABV: 43% ABV
Age: 9 Years
---
Nose: Sweet honey, some ginger, some papaya. Nice banana, though it's light. Faintly sour, but not funky. Some gingerbread and cinnamon.
Taste: Rich on the palate, heat in check. Medium mouth feel, leaning syrupy. Honey, brown sugar and waffle cone. Decadently desserty. Faint bitterness, some nice tobacco. Lemon zest. Heat grows a hair with time, but isn't wild.
Finish: Long, lots of brown sugar, pepper, toffee, honey and maple syrupy. Real sweet here, with little to claw it back.
Overall: I'm guessing this is a rum, from Guyana or maybe one of the other much smaller islands. It's got some complexity, but it's very sweet, and I'm inclined to believe the dosing is minimal but present. I'd guess proof is in the low 40's, no higher than 45% ABV. Maybe 5-7 years of age. Overall, I like it, but it could do better. Namely a bit more oak structure and a bit less sweet. This was revealed to be Plantation St. Lucia 2005, which I feel fairly good about.
Thanks for reading!
Rank: 5
---