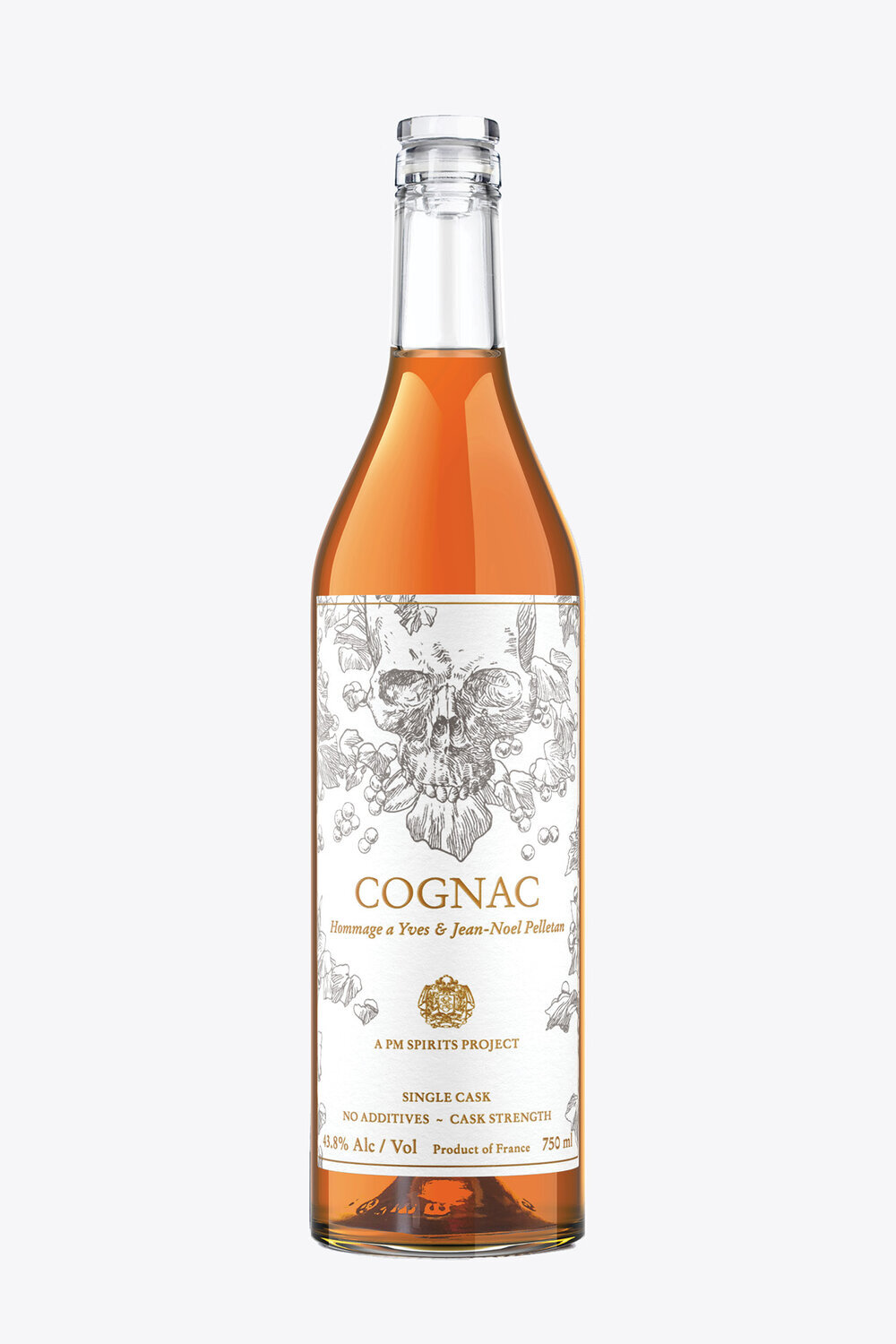 The Schtick: Distilled by an unknown party/parties and rested in barrels produced by the father and son pair found in Yves & Jean-Noel Pelletan, this cognac release by PM Spirits is really nothing short of a bonkers proposition. Comprised of cognac vintages ranging from 1925 to 1965, this blend is bottled at cask strength without coloring or additives. Let's get to it.
---
Review #1937 | Cognac Review #82
Distiller: Unknown/Undisclosed
Bottler: PM Spirits
Brand: PM Spirits
Selection: PM Spirits
ABV: 43.8% ABV
Age: NAS
---
Nose: Surprisingly youthful for such old components – rich apple pie, clove, cinnamon. A bit of nougat, cream. Traces of old tobacco, some woddy tannins, light pepper, a nod to some oak structure.
Taste: Rich on the palate. Oak is present, bold, on the forefront. Tons of apple, jammy grape, old toffee and clove. Pepper holds the edge on managing sweetness, and the bold tannin structure keeps things well rounded. Dry parchment and tobacco on the back palate. Rich, complex, satisfyingly demanding to dig through each layer.
Finish: Long finish. Jammy, sweet, crisp at first and grows drier, oakier, more savory. Tobacco and apple pie are the two bold profiles that hang on the palate for ages.
Overall: Really impressive blending on this one. I was concerned that tannins would be unwieldly, untamed, dominant but they're just right – and I'm pretty sentitive to overoaking. This bottling starts with a sweet, musty fruit pie explosion and ends dry, tobacco foward and oaky in an arc that is nothing short of delicious.
Thanks for reading!
Rank: 8
---